Local School Children Love Learning Outdoors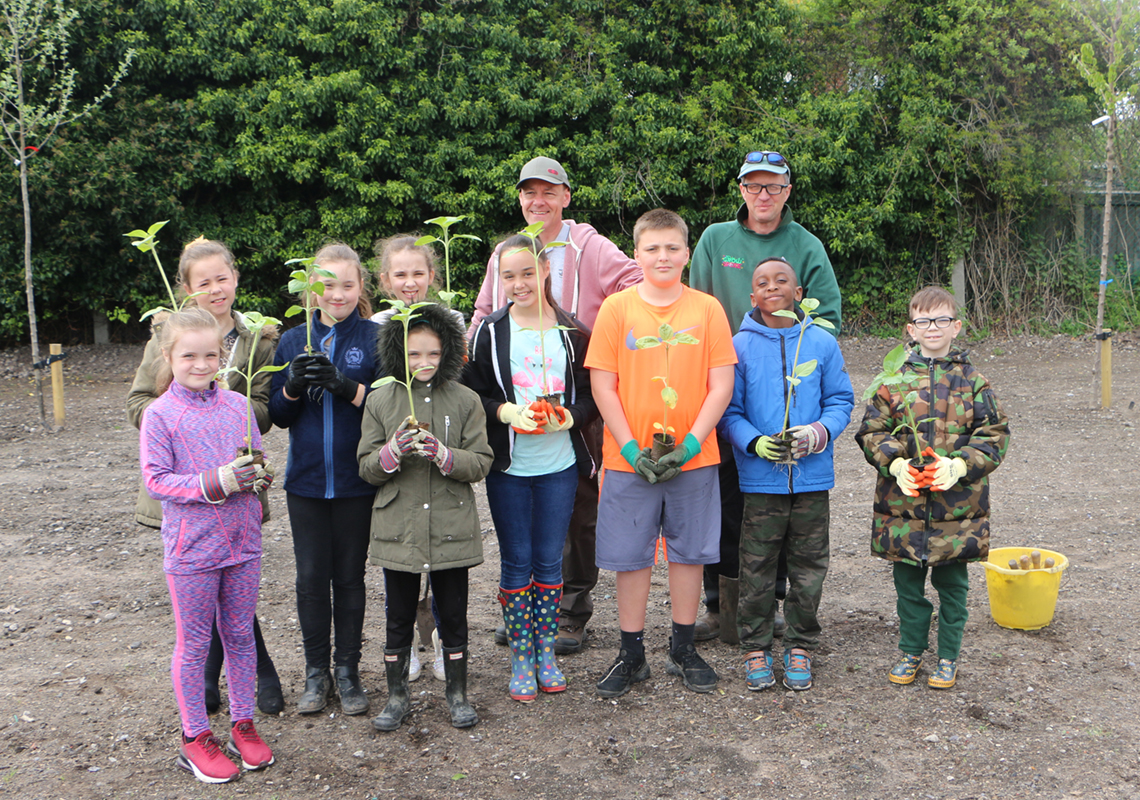 Grow Speke has been been working with St Ambrose School since July 2018. During this time the project has delivered a wide variety of outdoor learning sessions both at Grow Speke and the school. Feedback from the school has been really positive, with teachers saying that spending time in a good quality green space whilst learning has had a very calming effect on pupils that regularly demonstrate challenging behaviour.
Our work with the school began with the 'Stars of the Week', which is a programme used to encourage pupils to achieve greater attainment. This group varied each week and included 4 sessions. Pupils made jam from strawberries grown on site and produced cream teas for teachers and themselves. They also worked on raised beds at their school, preparing them for planting up onions, garlic and potatoes. As part of the sessions they also brightened up their school by planting 150 daffodils, crocuses and snow drops and filling previously empty herbaceous borders with heathers that bees love to forage on.
From spring to summer pupils took part in a series of workshops at Grow Speke. The group that comes each Friday afternoon consists of children with different special needs, including; autistic spectrum disorders, ADHD, English as a foreign language and moderate behavioural problems.
The group of 15 pupils from year five and six have honed their horticultural skills, growing sunflowers and rudbeckia from seed and planting them in the wildflower meadow. They've grown and eaten their own potatoes and beans and also got involved in after care, through watering, muck spreading, composting and weeding.
The pupils have lots of complex issues that often result in very challenging behaviour in the classroom.  At Grow Speke the pupils are really focused on what they are doing they love the hands on work, open space and the fresh air.  They're like completely different children.  The garden just calms them down.
Teaching Assistant, St Ambrose School.
Pupils re-cap their knowledge each time they visit by name smelling and tasting their way around the site. The group has benefitted from Grow Speke's therapeutic atmosphere and grown in confidence and knowledge through their involvement in the project.
To find out more about how you can get involved with Grow Speke, call Justin Dalrymple on 07860 839 303 or email: justin.dalrymple@groundwork.org.uk
You can also connect with Grow Speke on Facebook and Twitter.