Making an impact on a Luton community
The Bedfordshire and Luton Community Foundation, Community Investment Fund has a great impact on the local community and in supporting the local community food growing hubs!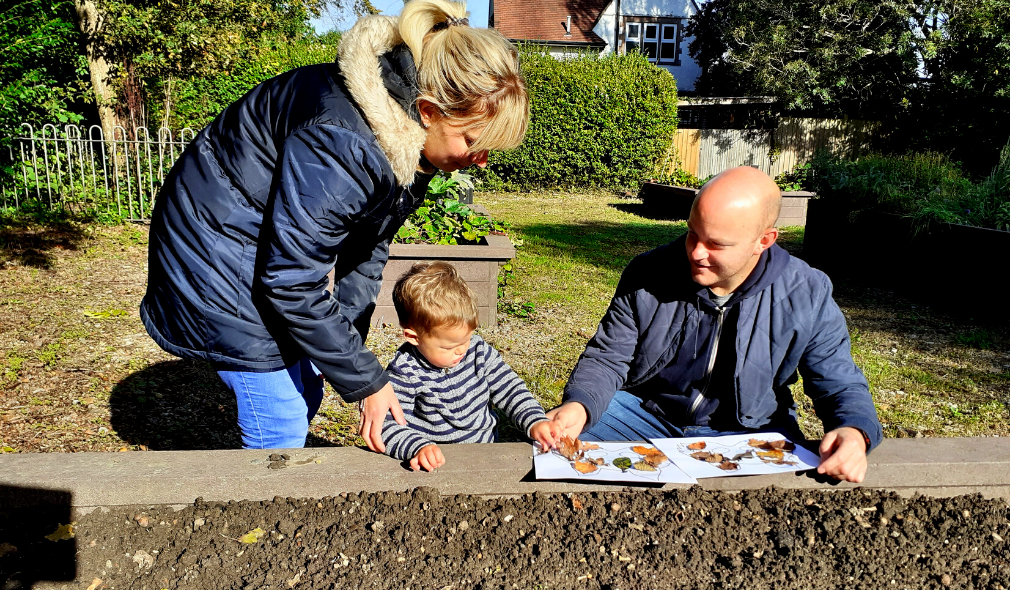 This year's programme has sadly been impacted by the coronavirus pandemic, however the Groundwork team were able to recommence community activities from mid-September until the end of October 2020.
Sarah Culverwell from Groundwork East said:
From September we delivered three, six-week 'family learning wild play' outdoor courses with family groups as well as regular drop-in gardening sessions.  Families have had the opportunity to take part in activities themed around a popular children's book.  The sessions aimed to support children's literacy as well as giving families the opportunity to get outside and play together.  This has been fantastic for local families who have had limited access to play opportunities due to the pandemic.
Here's what parents had to say about the activities:
How engaging they were for my daughter, she loved it!

That it was outside in the fresh air learning about nature and animals and insects. Also teaching children about things that grow outside.

An opportunity to get out, structured play with learning and crafts.

My daughter got to be very hands on and involved which she loved. There were many activities to keep her concentration.

My children had an amazing time learning new things and being outside.

Me and J found the sessions really good they defiantly helped J have more interest in nature and finding out about creatures that live in your garden. The stories that were read in the session really gave J an interest in different books so much so we still read super worm every night. The activities that we did were really engaging and J really enjoying getting stuck in to everything and it really helped that other children were there to. I really hope more session are able to take place in the future and me and J loved coming.
Groundwork will be leading further Wild Play courses from Spring, all being well with lockdown restrictions easing.  If you would like to be contacted about up and coming events please contact Molly Rice.
In addition to the family sessions Groundwork run a family pumpkin patch event at Farley Community Food growing hub for families in October.  The event was fully booked and lots of fun activities took place including pumpkin spotting activity, making apple bird feeders, nature scavenger hunt and more.
At Memorial Park, Farley and Strathmore Avenue food hubs 20 x 2 hour volunteering activities have taken place between mid-September and the end of October.  Activities have included general gardening and food growing activities, garden maintenance and more.  The team looks forward to welcoming more of the community and volunteer groups in to the garden in the new year.
Even though other recent projects have had to put on hold too, Chris Dungate, Bedfordshire Operations Manager for Groundwork East, said the future continues to look bright.
We will continue to provide practical growing sessions at the food hubs. The funding will also allow us to deliver programmes further community volunteering tasks and family wild play which helps families learn together.
Thanks to funding from the Bedfordshire and Luton Community Foundation Community Investment Fund.