Capacity Building Grants of up to £500 will support small community organisations to become more robust and better able to deliver projects that address the comic relief four strategic themes.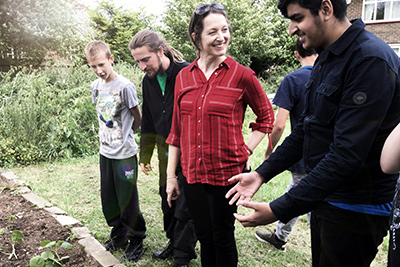 The capacity building grants will support a wide range of activities, from developing better organisational governance, policies and procedures to increasing understanding of beneficiary needs, to increasing organisational delivery capacity.
Organisations should be able to provide evidence on why developing their capacity will enable them to more effectively deliver projects on the four strategic themes.
To apply for a grant start by taking the eligibility quiz:
Examples of capacity building grants:
A project to increase the capacity of the organisation through increasing volunteering, including to development of  a volunteer strategy, volunteer policy, recruitment and training  of volunteers.
Project to train trustees and senior management, to ensure good governance is in place, and organisation has capacity and capability to manage new projects.
Developing an organisation website and/or social media channels to enable an organisation to communicate more effectively with its beneficiaries
Developing social value processes to better record impact of work
Project to increase the diversity of trustees, encouraging more lived in experience members.
Engaging with service users, clients and the community to develop models of delivery
Capacity building grants do not require match funding and are available as a rolling programme with decisions made within 6 weeks of the application. Funding should be spent within 12 months of receiving the award.
For more information, please read the Capacity Building Grants guidance document by clicking on 'GUIDANCE NOTES' below.
These Help Notes can be read as a "stand-alone" document or you can just choose to view them section by section as you work through your application form. The first section of the document will give you further information on the programme.
Below is an example application form only, for informational purposes. Please do not attempt to complete this form. You must click on the 'APPLY' button above in order to be taken through to a short eligibility quiz and then the online application form.