New Course Is Music To Abbie's Ears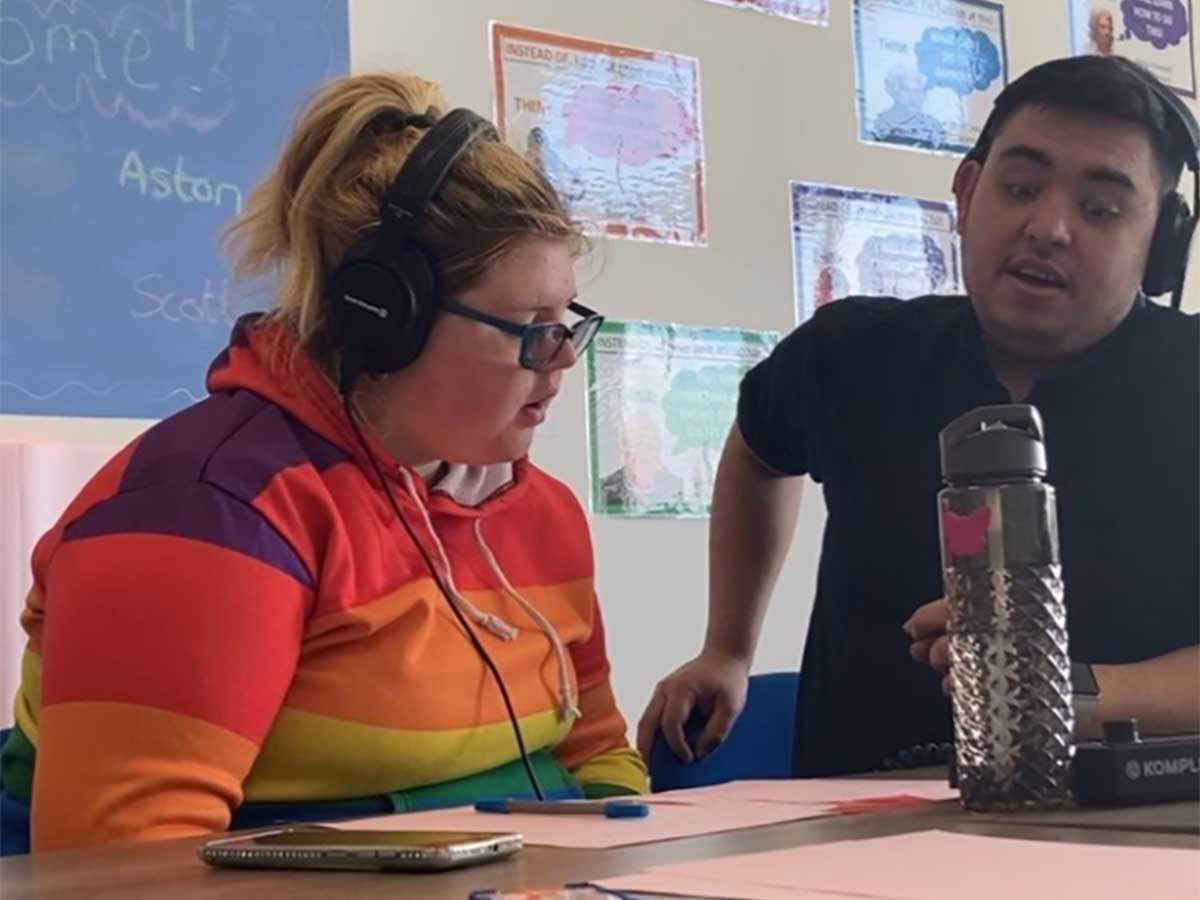 A creative media course in Blackpool is helping young people to rediscover their confidence, showcase their talent and get into employment and further training.
Abbie is 17 years old. She is a young carer for both her parents and siblings, all of whom have various Special Educational Needs and Disabilities.
Whilst giving a lot to others, Abbie herself has issues with anxiety, depression, PTSD, visual impairment, learning difficulties. She wanted to join UFY Media to do something for herself that she enjoyed.
Abbie has always been a keen singer, dancer, performing artist and amateur photographer. We were able to combine all of these interests into her UFY Media programme and she absolutely thrived.
Showcasing her talent
She created her own professionally produced, recorded and edited pop song. She also produced a video showcasing her dancing abilities and documenting her relationship with her partner, Aston.
Abbie was bullied at school, which affected her self-confidence. But she threw herself into the UFY programme and really engaged with her peers. Due to Covid requirements, her class size was small which helped her settle into the programme quickly. She noticeably grew as a person.
I thought I would struggle to speak to people I didn't know. This course has helped me to realise that I have a lot to offer.
Abbie was happy to sing and dance in font of her peers regularly. She also offered support to other group members in an encouraging and motivating way, which was brilliant to see. Abbie said prior to UFY Media, she would 'struggle to talk to people she didn't know' and feels the course has helped her realise she 'has a lot to offer.'
Landing a fulltime job
Abbie recently attended an interview for a childcare assistant vacancy at a nursery. After a short observation of her interactions with young children with Autism, she was offered a full time job and progression to an Apprenticeship.
We are so proud of how far Abbie has come in just 6 weeks.
Sign Up to the Groundwork CLM newsletter