NEWS: Groundwork partners with SEGRO to launch a new Green Employment Skills Programme
Groundwork has announced a new partnership with UK Real Estate Investment Trust, SEGRO that will support routes into employment, through practical real-life experience working on local green space projects.
The programme was launched at the unveiling of a new community green space at Willenhall Education and Training Centre, Coventry. The project marks the first initiative delivered through the national charity partnership with Groundwork – and the first project delivered as part of SEGRO's Community Investment Plan for Coventry.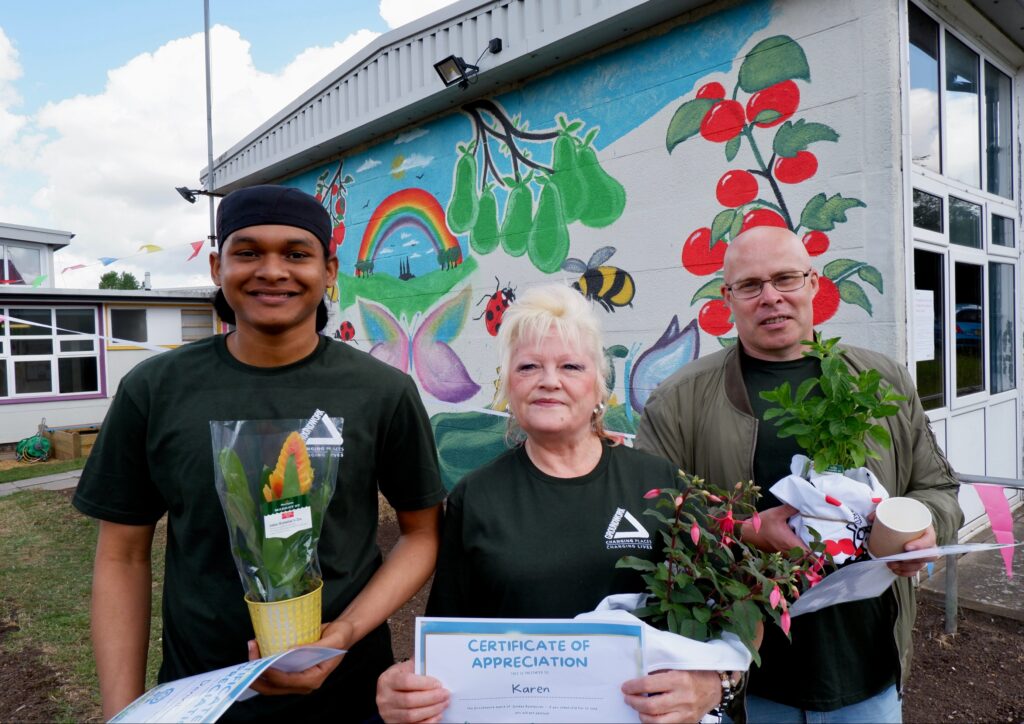 A new outdoor green space will be delivered in Willenhall, boosting local biodiversity and presenting opportunities for new community engagement initiatives. On completion, the Centre will adopt the space and use it for a range of community initiatives including an on-site nursery, an on-site adult education group for individuals with additional needs, a community men's group, and community family open days.
The project will also support a minimum of 12 long-term unemployed adults from the local area for two days a week over a six-week period, equating to 60 hours of support. The programme will consist of:
Practical Green Skills activities – including path laying, raised bed building, planting and orchard creation
Employability Support – including CV writing, interview skills and job searching
Qualifications – including Healthy and Safety, CSCS card and Carbon Literacy
Skill Development – including teamworking, communication, planning and leadership
Graham Duxbury, Groundwork's UK Chief Executive, said:
We are pleased to see this fantastic new green space project that will go a long way to help the local community connect with nature as well as supporting people towards a career in the green jobs sector. We look forward to seeing the results of future projects to come from our exciting partnership with SEGRO.
 Paul Dunne, Director of Group Operations at SEGRO, said:
This partnership demonstrates our commitment to supporting those most in need in the areas closest to our operations. At SEGRO, we aspire to be a force for environmental and social good – an ambition which is best achieved through partnerships with inspirational organisations such as Groundwork.  This project which will make a tangible difference to people in Willenhall and the wider Coventry area, providing skills and opportunities to access jobs, and crucially, delivering on our commitment to enhancing biodiversity and the local environment.
ENDS
---
For more information, please contact media@groundwork.org.uk