Groundwork Greater Nottingham are a delivery partner for Step into Work, part of the city-wide Nottingham Works programme run by Nottingham City Council to support Unemployed young people aged 18 to 29 who are ready to start employment. The Nottingham Works programme and Step into Work are European Union funded through the European Social Fun and Youth Employment Initiative. 
'We are supporting people from 18-29  who are actively looking for work but who need additional support to find suitable job vacancies, complete job applications and prepare for interviews'.
Working one-one with young people, supporting them to access training, work experience and advice to help them navigate a route towards a sustainable and rewarding job or a return to education or training. We help people identify the type of jobs they would suit and give them support to succeed in recruitment processes. We focus on getting people into the right job, not just any job.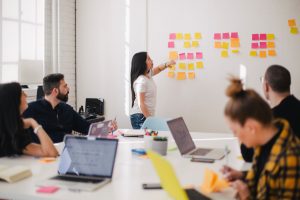 For further information Contact:
Step into Work Manager
Rish Mills – 07771 538025 or email rish.mills@groundworknottingham.org.uk'