Manchester's Rivers: Enhancing the City's Long Term Environment Plan
What humans do over the next 50 years will determine the fate of all life on the planet.
As David Attenborough says so eloquently above, nature is under threat.
In 2019, Greater Manchester Combined Authority (GMCA) declared a Climate Emergency. Whatever action we take to reduce the impacts of climate change, its effects are already being felt across our urban areas, our parks and our city region.
However, the authorities of Greater Manchester are taking action. The Five-Year Environment Plan was launched during the Greater Manchester Green Summit 2019 with Andy Burnham revealing Greater Manchester's 2019-2024 strategy for a greener and more sustainable future.
The plan sets out the city-region's long-term environmental vision – to be a clean, carbon neutral, climate-resilient city region with a thriving natural environment and circular, zero-waste economy – and highlights the urgent actions we all need to take to help achieve this.
With these ambitious goals in mind, projects like Groundwork's Our Rivers, Our City are playing a vital role in putting these plans into action.
The rivers and waterways of Greater Manchester
Greater Manchester is home to four river catchments: the Irwell, Upper Mersey, Lower Mersey and Douglas. Our rivers and canals are the arteries of the city region that have kept our city thriving for over two centuries. It is our mission to maintain and enhance them.
One of the priorities of GMCA's Five-Year Environment Plan is to manage our water and its environment more sustainably for the greater good of Greater Manchester.
There are over 2,400 km2 of rivers within the city region, as well as 150 km of canals, which provide a unique opportunity to contribute to the quality of the local natural environment. By 2027, waterbodies within GM will be expected to have achieved required environmental targets and support cleaner water, better-managed habitats and more naturally functioning and resilient water bodies. At the same time, population growth, new development and climate change will place increasing pressure on GM's draining and sewerage systems as well as flood defenses. There will need to be a shift to more nature-based solutions (e.g. natural flood management, or NFM) to support traditional flood alleviation schemes and catchment-wide approaches in upland and more rural areas.
In the urban areas, we will need to promote combined sustainable drainage solutions (SuDS), which will be essential to improving local water quality, mitigating flood risk and heat stress as well as providing additional benefits such as biodiversity and greenspace. However, uptake of SuDS remains low and retrofitting them on existing sites or in public spaces and highways is challenging to fund.
However, we still have a way to go. Over 70% of GM's waterbodies bear little resemblance to their natural state. Since the start of the industrial era they have either been straightened, denaturalised or, in many cases, buried. In ecological terms, over 90% of waterbodies in GM fail to meet their objectives under legislation, with most only reaching 'moderate' status.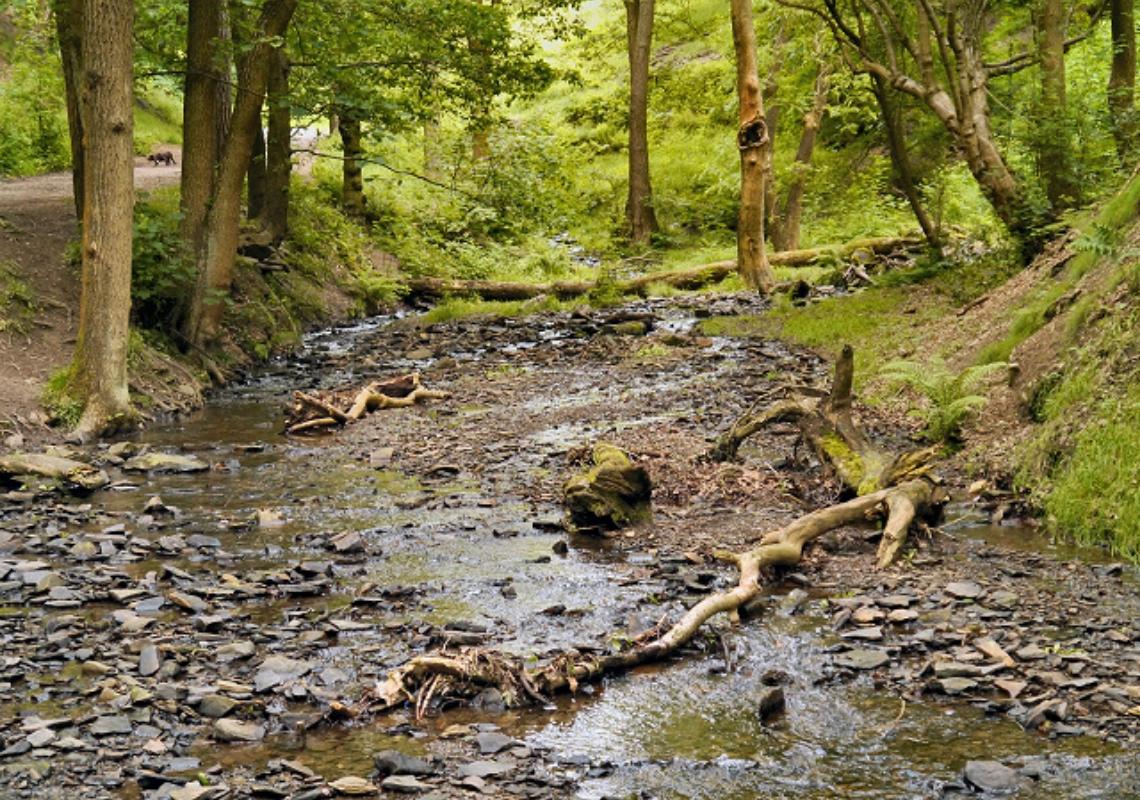 How does Our Rivers, Our City fit into the Environment Plan?
Since the 2019 Green Summit, environmental players across Greater Manchester have been working hard to address the five key challenges set out in the plan. These are:
Challenge 1: Mitigating climate change
Challenge 2: Air quality
Challenge 3: Production and consumption of resources
Challenge 4: Natural environment
Challenge 5: Resilience and adaptation to the impacts of climate change
The Our Rivers, Our City project falls mainly under 'challenge four' of the Five-Year Environment Plan, the natural environment, and will play a vital role in protecting, maintaining and enhancing our waterways for wildlife, biodiversity and our own health and well-being. However, by helping our environment, the project will generate much wider benefits that extend far beyond the natural world.
Our Rivers, Our City wants to work with partners to:
Reduce the impact of extreme weather events – flood and heat stress
Improve the quality of the air we breathe
Create beautiful, sustainable, enterprising neighbourhoods
Improve our well-being and quality of life
The combined effects of these outcomes will help make Greater Manchester a climate resilience, healthier, community-driven, greener and more sustainable place to be.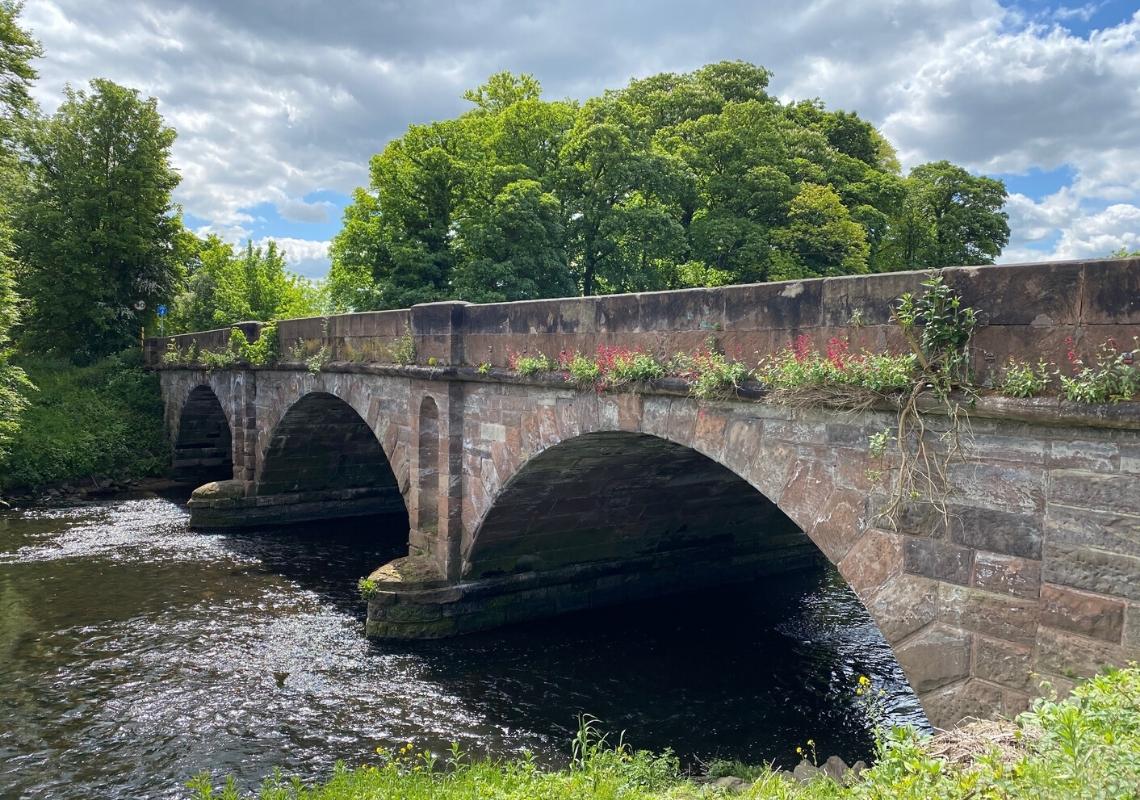 Partnership working and beyond
Beyond Our Rivers, Our City, some of the many organisations that are contributing to the sustainable water management goals of the Five-Year Plan are:
United Utilities – investing £300m at waste water treatment works to improve river quality (2015-2020) and implement further planned improvements in 2020-2025 business plan
Environment Agency – exploring the development of a Natural Capital Plan for Greater Manchester and working with United Utilities to deliver the benefits of its investment across the Irwell and Upper Mersey catchments
Natural Course – a long-term project focused on cleaning up and improving the quality of waterways across Greater Manchester, Cumbria and Lancashire – is halfway through with some positive results under its belt.
At GMCA, we are so excited that Our Rivers, Our City aims to have such a positive impact on our city region and we will continue to show keen support for our amazing waterways.
Head over to our environment pages to find out more about GMCA's Five-Year Environment Plan, or email greencity@greatermanchester-ca.gov.uk to sign up for the 2020 Greater Manchester Goes Green Summit.
---
Jennifer Lane is Campaign Manager for the IGNITION project at Greater Manchester Combined Authority and also works across Natural Course.