Our vision for Greater Manchester
In 2018 we outlined our vision for Greater Manchester as follows:
A Greener, More Resilient City Region with Stronger, Healthier Communities, Responsible Businesses & Enhanced Prospects for all Local People
Over the past two years we have continued to support communities in Greater Manchester to make a difference where it's needed most. Together we have worked to improve, protect and lobby for our local environment, which is increasingly at risk from climate change.
Our multi-sector partnership approach, along with our range of high quality services, has delivered impact in a number of ways, which we have highlighted throughout this report.
Looking forward to 2023, we have reflected on our ambitions in light of the Covid-19 pandemic and have outlined how we will adapt our delivery across 3 core areas as outlined in our Build Back Better statement:
Supporting young people to bounce back
Supporting greener growth
Facilitating the power of communities to respond to the climate & nature emergencies
The following report outlines the reasoning behind these topics and provides recent examples of why we are best placed to deliver against our vision.
Click the image below to view and download the full report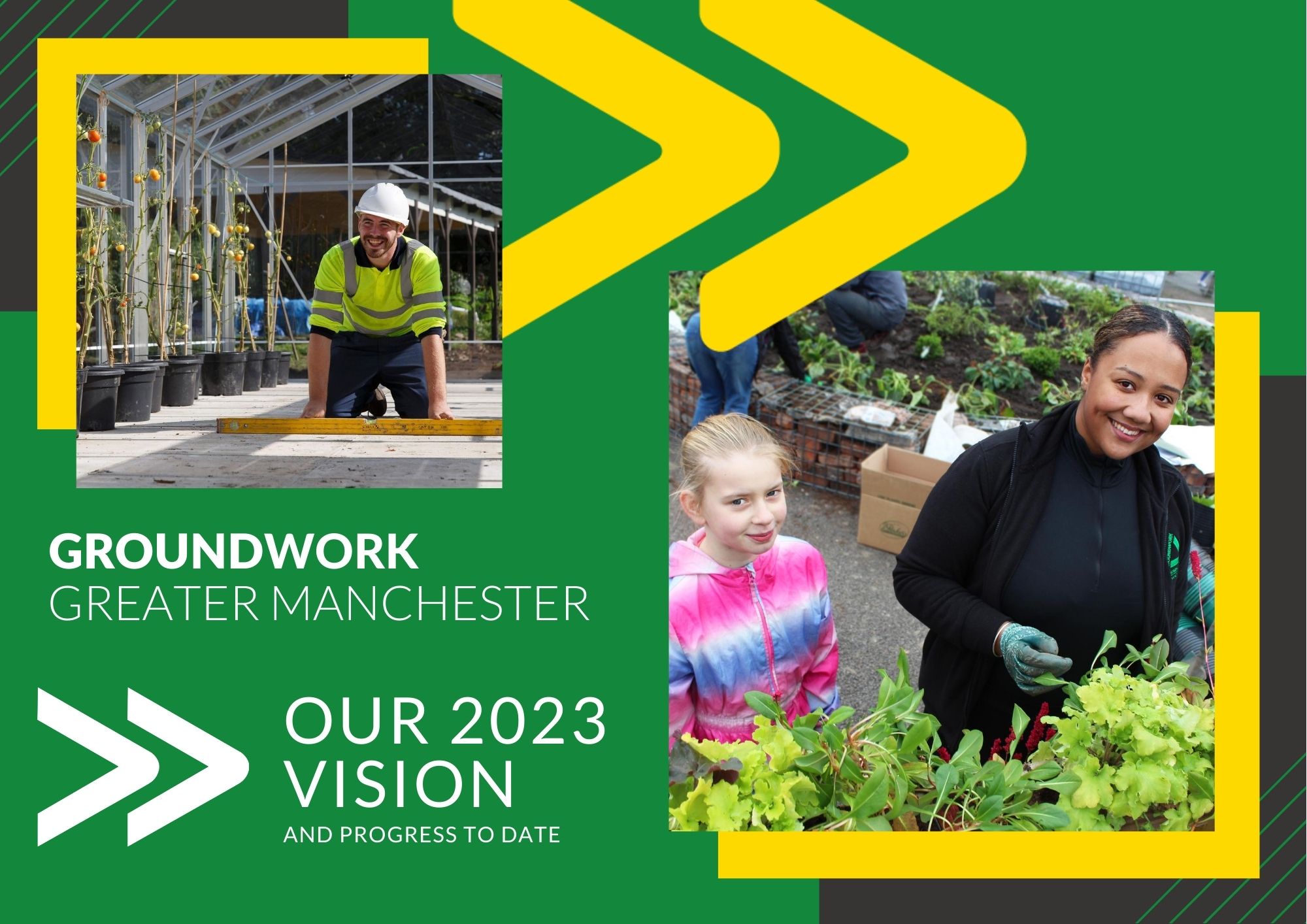 If you would like to help us deliver our vision for Greater Manchester please contact greatermanchester@groundwork.org.uk 
---
This report is launched at the same time as our formal announcement of Groundwork Greater Manchester. On Friday 7th August 2020 the two Groundwork trusts, previously known as Groundwork Bolton, Bury, Oldham and Rochdale (BBOR) and Groundwork Manchester, Salford, Stockport, Tameside and Trafford (MSSTT) come together to form a single organisation, Groundwork Greater Manchester.