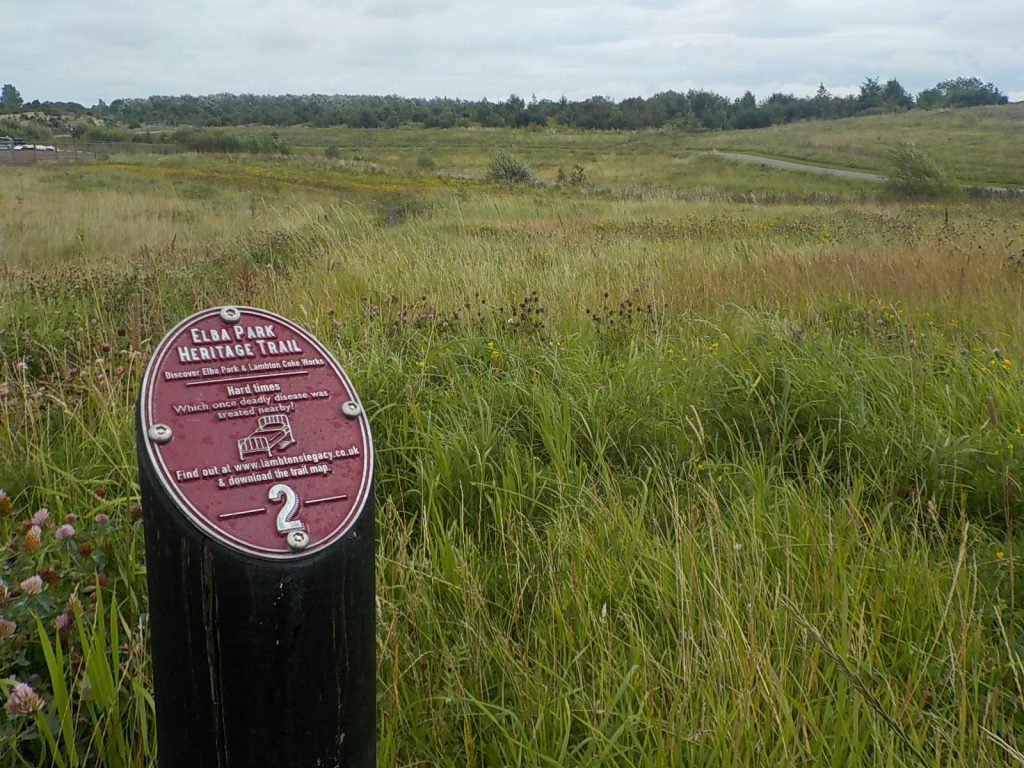 Elba Park is an attractive Country Park in Sunderland. It is quickly establishing itself as a haven for wildlife. It's a popular place for people to enjoy the natural world.
The name Elba comes from the village which once stood on the site. So named because of its location next to a bend or 'elbow' of the Durham Junction Railway.
The site is owned by the Land Trust and managed by Groundwork. Its home to original pieces of artwork. These commemorate the site's industrial and mining heritage.
The Homes and Communities Agency, reclaimed the site over a period of almost 10 years. It required almost two million cubic metres of soil to be moved. 77,000 trees planted and 3,700 metres of footpaths and multi-user routes have been created. This has been made possible by funding from the National Coalfields Programme.
For several years Groundwork have provided a highly successful Community Ranger service. This engages the community and involves them in a wide range of exciting activities in Elba Park.
The go on school visits, lead health walks and holiday activity programmes.  Groundwork's Green Team delivers much of the ongoing maintenance of the park and provides a platform for local trainees and volunteers.
The team's hard work was rewarded this year with awards for Community Site of the Year and Ranger of the Year at the Land Trusts annual awards.  In addition the park received a coveted Green Flag (historic).
The Land Trust surveyed visitors to 12 of its parks in order to calculate the social values of the sites. Included in the survey was Elba Park, and the extremely positive results have demonstrated just how much the site means to the people who use it. (96%) felt that the park makes the area a better and more desirable place to live. Further to this, the majority of respondents also felt that the park helps wildlife and the environment (92% of 52 respondents) and helps to encourage people to keep fit and healthy (92% of 50 respondents).
A "Friends of Elba Park" group has been assembled and is growing to ensure that the park continues these successes in the future.
To learn more about Elba Park contact Andrea Baxter, Senior Community Ranger on andrea.baxter@groundwork.org.uk. Alternatively you can call her on 0191 567 2550.