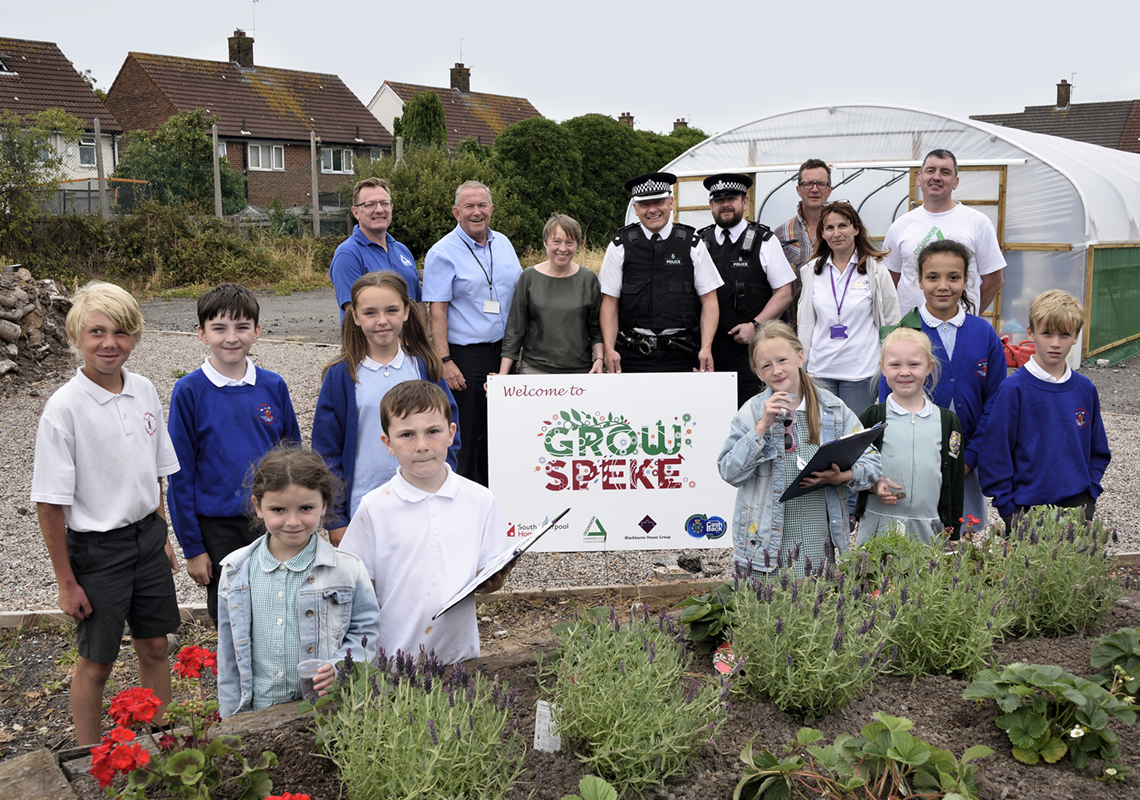 Grow Speke is community garden in South Liverpool.
It's a place where you can make new friends, learn new skills and improve your health and wellbeing. The garden hosts volunteering sessions from 10am every Tuesday, Thursday and Friday. It's free, everyone is welcome and you can drop in for as little or as long as you like.
Some of the fruit and veg grown on site is donated to local people and their families. The rest is taken home by the volunteers themselves and eaten at home. We've recently installed some bee hives which is helping to protect the local bee population and will soon be producing our own honey.
Get involved
You don't need to be interested in gardening or have any skills to get involved. We'll provide all of the equipment and some refreshments. There is also a toilet, wash hand basin, kitchen and a place to change on site.
Regular visitors to Grow Speke include local residents, schools, businesses and community groups.  There are outdoor learning sessions for schoolchildren, where they can learn all about bushcraft and how food is grown.  We also work with local businesses who want to give something back to the local community.
Throughout the year Grow Speke hosts celebration events and arts and crafts workshops that are free to attend.
Find out more
If you'd like to get involved with Grow Speke, you can find more information on our social media pages:
Facebook: @GrowSpekeL24
Twitter: @GrowSpeke
Alternatively, why not drop into one of our volunteer sessions for a chat?
*You will need to wear suitable outdoor clothing. Please bring safety boots if you have them.
---
Grow Speke is delivered by Groundwork, in partnership with: