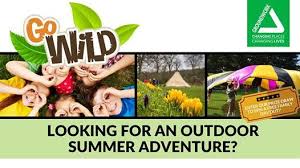 The proportion of children living in poverty in the UK has nearly doubled in the last 30 years. Now 3.5 million children live in poverty in the UK. This is having a big impact on families that are struggling to meet basic nutritional needs. It's having a cultural effect too, with many children unable to participate in rich cultural activities.
The issue of food poverty is often exacerbated for families over the school holidays. During this time free school meals are not available.
Groundwork's Go Wild project provides free summer holiday outdoor adventures for families. It's one of our ways to help provide healthy holidays. During the holiday period we tour the most deprived wards. We offer opportunities for cultural activities, with sports and outdoor events. Providing food for all participants. It's a vital example of why our work is needed.