The Housing Refurbishment project aims to engage local, unemployed people in the improvement of derelict, underused or neglected homes near where they live. This provides local people with work experience and where appropriate, new skills and qualifications to go on to find sustained employment.
We've been operating in Rochdale for over 10 years and more recently in Oldham too, with an ambition to see this programme expanded across Greater Manchester in the near future.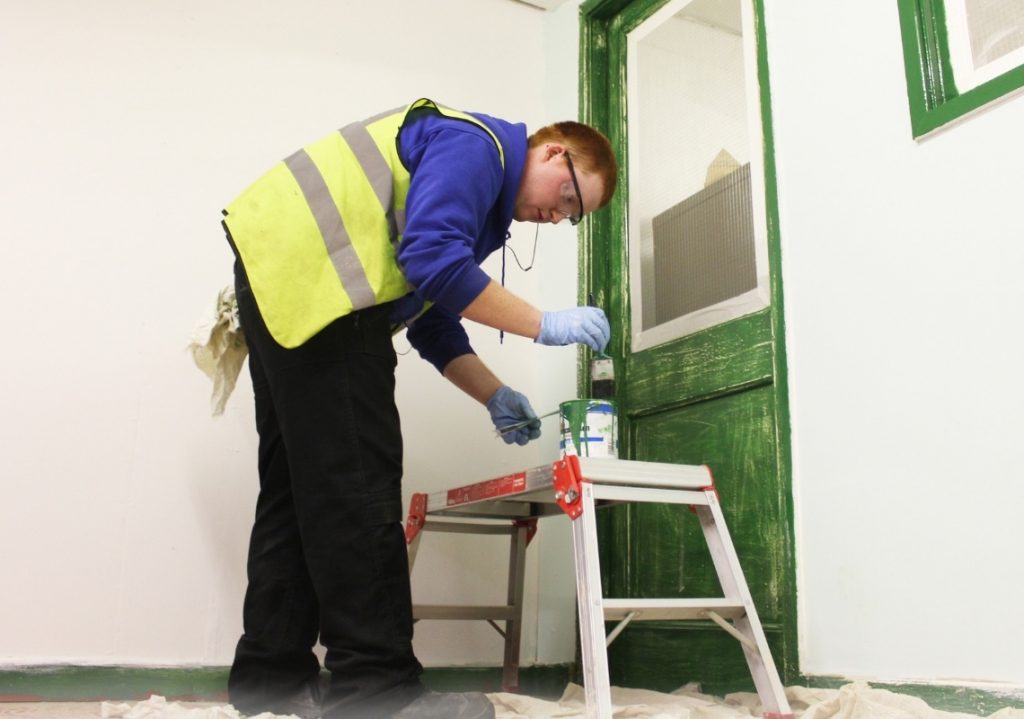 It's not just bricks and mortar
At the heart of the programme are the people who deliver the refurbishments. This programme is a great opportunity for local unemployed people to develop their trade skills and get real hands-on work experience working alongside real trades people. Alongside the work experience we offer a package of training and support that includes health and safety training, CSCS card, employability support and links to other training and job opportunities.
The trainees work in small groups and are encouraged and supported by our own construction supervisors. Trainees develop skills such as prepping, plastering, painting, tiling, joinery and kitchen fitting depending on the needs of the house.
Win win win scenario
The Housing Refurbishment programme has many benefits for individuals, communities and partners. Unemployed people benefit by improving their CV, getting the chance to develop their skills and progressing their career.
The local community benefits by getting a derelict, unused and often unsightly building transformed into a liveable home.
And the local council benefits by having an extra property available on the affordable rental market.
---
Since 2009 thirty one properties have been refurbished in Rochdale and over 153 local unemployed people have taken part in the scheme. Many have progressed into work or further training as a direct result of the skills and experience gained on the programme.
Reece, a trainee on the programme from Rochdale, gained 15 weeks of work experience completing plastering, painting, tiling, kitchen fitting and joinery at the property. Reece also completed training including manual handling, a plastering assessment and work towards his CSCS card. He has now landed a dream job at Rochdale contractors Jackson Jackson and Sons Ltd.
I'm very grateful to Groundwork for the chance to do the Housing Refurbishment programme. It's been educational and fun doing it. I'm now delighted to be doing my apprenticeship with Jackson Jackson and thank them for this opportunity.
---
For more information on this project please contact Phil Treaton, Head of Neighbourhoods on phil.treaton@groundwork.org.uk
Thanks to support from: