We provide landscape design and community engagement services as part of Ignition; a ground-breaking EU project that aims to develop innovative financing solutions for investment in Greater Manchester's natural environment through the use of Nature Based Solutions. This investment will help to build the city region's ability to adapt to the increasingly extreme effects of climate change.
Our landscape architects are supporting the design and installation of a number of Nature Based Solutions as part of Salford University's Living Lab which will demonstrate the impact that a mix of different solutions can generate. Our expertise helps project partners to manage and monitor the Nature Based Solutions which will be presented to the city region's decision makers and investors as examples that could alleviate the impacts of climate change.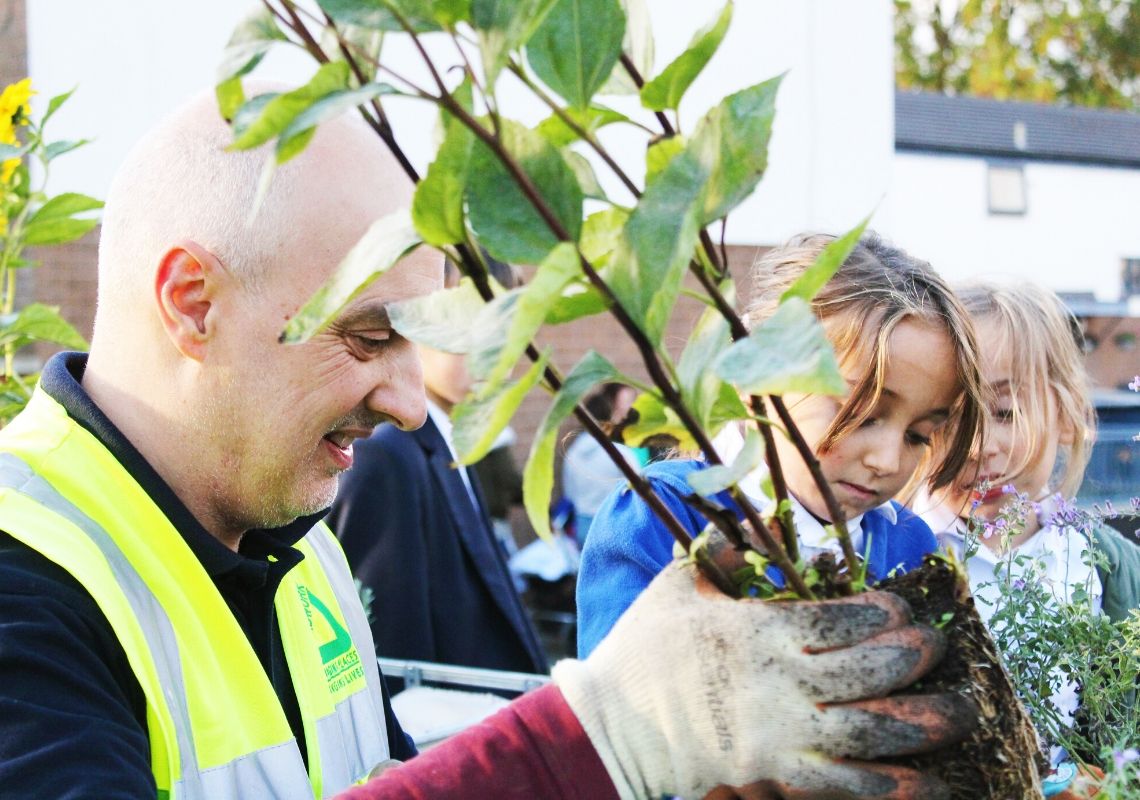 What are Nature Based Solutions?
Nature Based Solutions are actions to protect, sustainably manage, and restore ecosystems. They work with nature rather than against it to help tackle socio-environmental challenges which include flooding events, air quality and biodiversity.
Current solutions include:
rain gardens
street trees
green roofs and walls
development of green spaces
Our landscape architects have installed Nature Based Solutions including a living wall at The Lancasterian School, a rain garden at Moorlands Primary School and a roof garden in Hulme.
Click here to read more about our school grounds landscape architecture work in Greater Manchester.
---
Engaging Greater Manchester with Nature Based Solutions
We're passionate about ensuring that communities have a say about where they live, that's why we're engaging Greater Manchester citizens with the Ignition project; building their knowledge of the benefits of Nature Based Solutions to mitigate climate change and increasing their confidence to become advocates for change in their communities.
We are actively involving citizens in Ignition through the co-design of Nature Based Solutions in their local neighbourhood through our Eco Streets project.
In addition, we are engaging with social housing providers to identify potential projects within their housing stock and how Nature Based Solutions may be easily embedded into their future work.
---
More information
To keep up to date with the ignition project, check the official Ignition page. There you can follow the projects efforts and find supporting documents and progress reports.
For more information on this project please contact Michaela Howell, Head of Communities on Michaela.Howell@groundwork.org.uk.
---
Thanks to funding from:

Project partners: