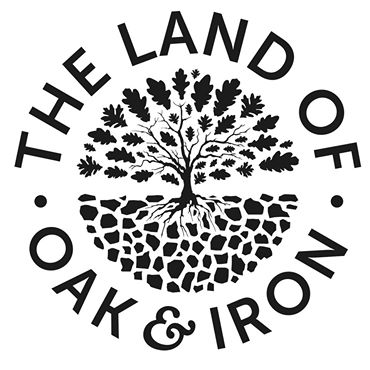 We host the Land of Oak & Iron Landscape Partnership. The partnership is a £3.4m National Lottery Heritage Fund scheme. It exists to protect and celebrate the remarkable heritage. We cover an area of the Derwent Valley and its surroundings in North East England. It is an area rich in woodland and natural habitats. A wealth of wildlife to discover and enjoy. A home to areas of great industrial importance that once shaped the landscape.
The multi-agency partnership has brought together local communities with statutory and charitable partners.
This includes:
Three local authorities
Forestry England
Durham Wildlife Trust
Tyne Rivers Trust
English Heritage
North East Culture Partnership
Through the partnership, local people, communities and visitors will benefit from:
Creative interpretation of the areas industrial past,
Creation of woodland and improved natural habitats,
Sustainable land management,
The chance to learn and share heritage skills
A community grants scheme.
They will also play a part to invigorate local regeneration and the local economy.
Our role as Accountable Body is to facilitate the partnership Executive Board. We also:
Employ the core partnership team
Engage volunteers, oversee project delivery
Manage the financial claim and monitoring process with The National Lottery Heritage Fund.
We lead for programme evaluation and all PR and Communications activity.
Groundwork's expertise in:
community development
project delivery
partnership working
enabling volunteers
means we are ideally placed to host multi-million partnerships such as Land of Oak & Iron.
The Landscape Partnership is just the start of the Land of Oak & Iron story. With partners, we have committed to creating a sustainable legacy. We work to ensure that the role the area played in industrial innovation is not forgotten.
The Land of Oak & Iron Heritage Centre, will continue to be a focal point for:
volunteers
events
interpretation
The newly registered Land of Oak & Iron charity will be a key partner in an emerging partnership.
For further information visit:
http://landofoakandiron.org.uk/about/landscape-partnership/