Men In Sheds Morley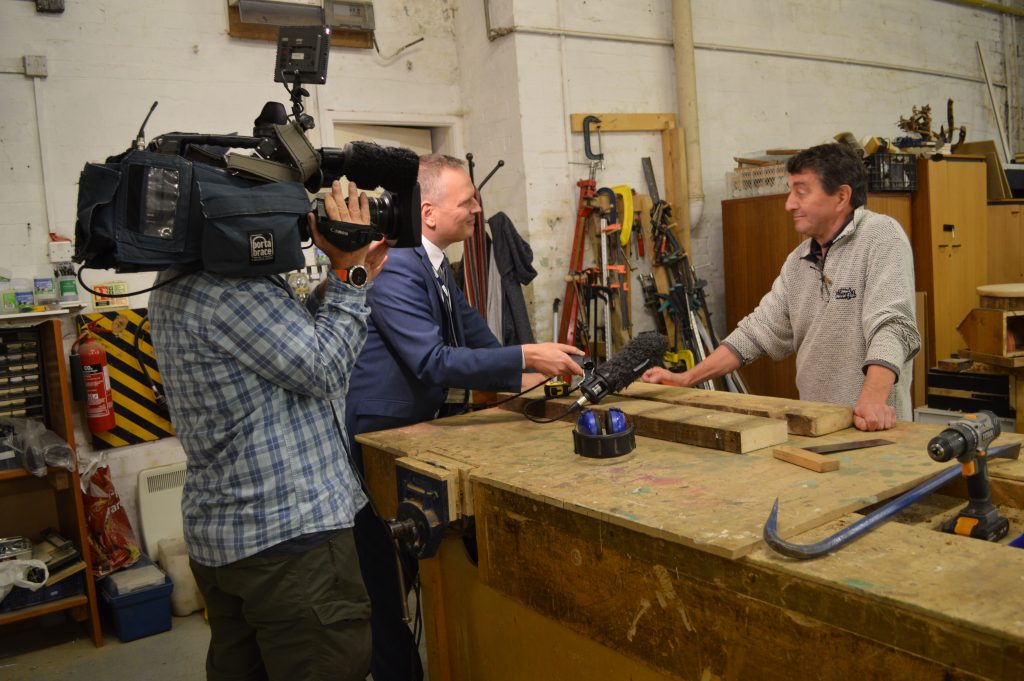 Men In Sheds on the BBC

Men in Sheds is a fully-equipped wood workshop for older men in Leeds. Please contact us for an appointment if you wish to join our waiting list.
Whether you're experienced, want to brush up on your skills, or are completely new to woodwork.
The Shed is more than just a workshop, it's a space to socialise, share skills and knowledge, or just have a cup of tea and a biscuit.
The Environment and Business Centre, Merlyn-Rees Avenue, Morley, Leeds LS27 9SL.
We operate every Monday, Tuesday, Wednesday and Thursday from 10.00am-4.00pm.
More information
It's up to you what to make you're at the Shed. Some examples include garden planters, furniture, Christmas decorations, signs and notice boards. All equipment, tools and materials, plus tea/coffee and biscuits are provided.
Where possible we use reclaimed or recycled wood, and sometimes make items which can be sold to raise money for local causes or donated to local community projects.
The project has been set up mainly for men aged 55 or above, but please ring us to have a chat if you're outside this age group and are interested in coming along.
Find our more with our Frequently Asked Questions.
Keep updated on all the great work our members do with our Men in Sheds Blog

Interested? Contact us for more information on:
0300 303 3292
Middlesbrough Men's Shed  
Middlesbrough Men's Shed will meet on a Tuesday morning from 10am – 12pm at
Berwick Hills Community Allotment site on Bradhope Road, Middlesbrough  TS3 7BG.
The pilot is led by Groundwork North East and Cumbria, but was developed in partnership with Ageing Better Middlesbrough and Public Health Middlesbrough.
Helen Towes, Community Project Manager at Groundwork said "We like to think of our Shed as an extension of a normal man's shed at home. It can be a place of solace to pursue hobbies, but our Shed can also be a place of company; a place to meet like-minded people and do something constructive with your free time whilst getting out in the fresh air".
The project has been lucky to receive funding from National Lottery Community Fund to run weekly sessions
onsite as well as going out into the community to run outreach sessions, we also launched our Urban Heroes Community Spaces Scheme to enable our participants to go out and give something back to the community they live in working with local groups to bring an unloved space back into a place for meeting and reconnecting.
For more information about Middlesbrough Men's Shed please contact Helen Towes at Groundwork on 01642 815663 or email helen.towes@groundwork.org.uk.
Men In Sheds Goole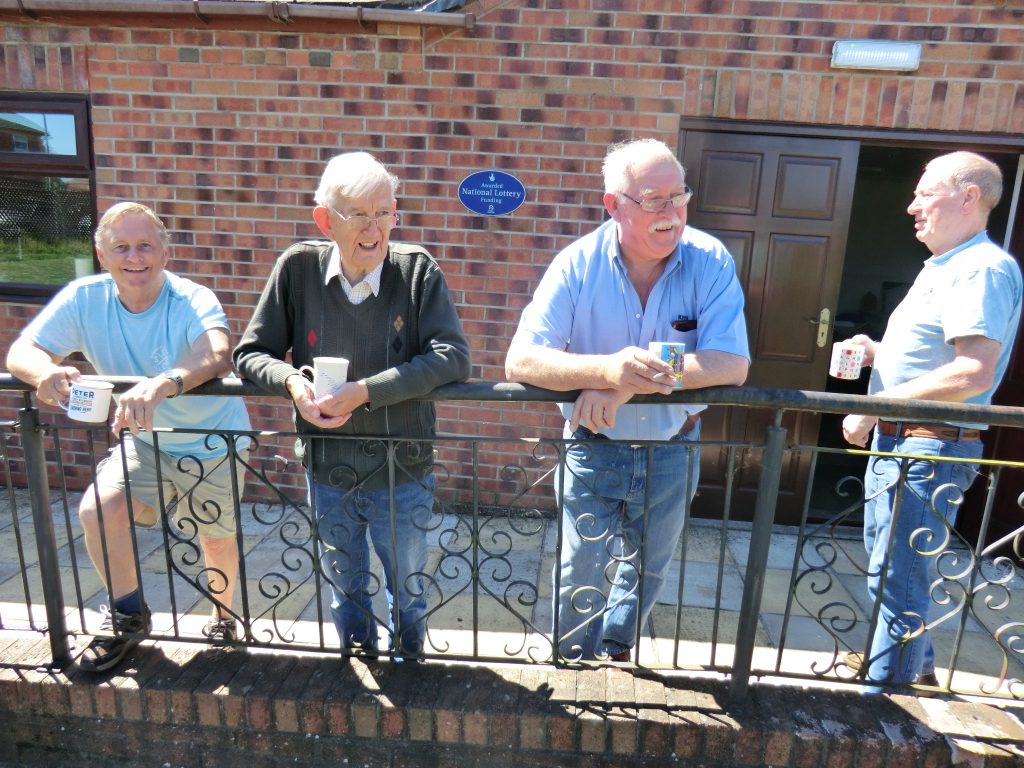 The Role of Men in Sheds
The Men In Sheds Goole  facilitate the local community to develop a dedicated workshop for men from the local community to come and learn new skills and make friends.  It will be open to all and provide an inclusive environment, but will target:
Men who have experienced a life changing event (i.e., bereavement, redundancy, retirement or relationship breakdown)
Unemployed men keen to build their confidence and skills working with others.
Those with barriers to learning such as mental health issues, learning difficulties, physical difficulties and those with long term health conditions.
The Shed aims to give men the chance to:
Make new friends and experience the camaraderie of working with other men.
Put practical skills to good use and also share them with others.
Learn new skills.
Combat loneliness and reduce social isolation.
Improve health and wellbeing.
Develop activities that benefit themselves and the wider community.
Target:  10 participants regularly attending the workshop in Goole, Beverley and Hornsea.
Target:  35 participants regularly attending the workshop for Western Wolds Men in Sheds.
1 best practice visit to share experience and skills for participants.
1 community events held/attended to showcase the work of the participants.
Run 1 training programme for volunteers on Health and Safety.
Develop continuity plans.
Complete an end of year project report (using photos/short film if appropriate) – ensure evidence of impact (feedback surveys, case studies etc.
Meet the Men In Sheds in Our Goole
Western Wolds Men In Sheds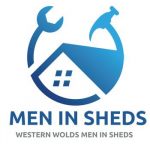 Mission
To provide a place for local men to meet others, share skills, talk, drink coffee. Not for profit and open to men of all ages.
Come and join us at our workshop and see what we are up to. Tel 07958 556888, message us or email: westernwoldsmis@gmail.com for details.
Facebook: facebook.com/westernwoldsmisofficial