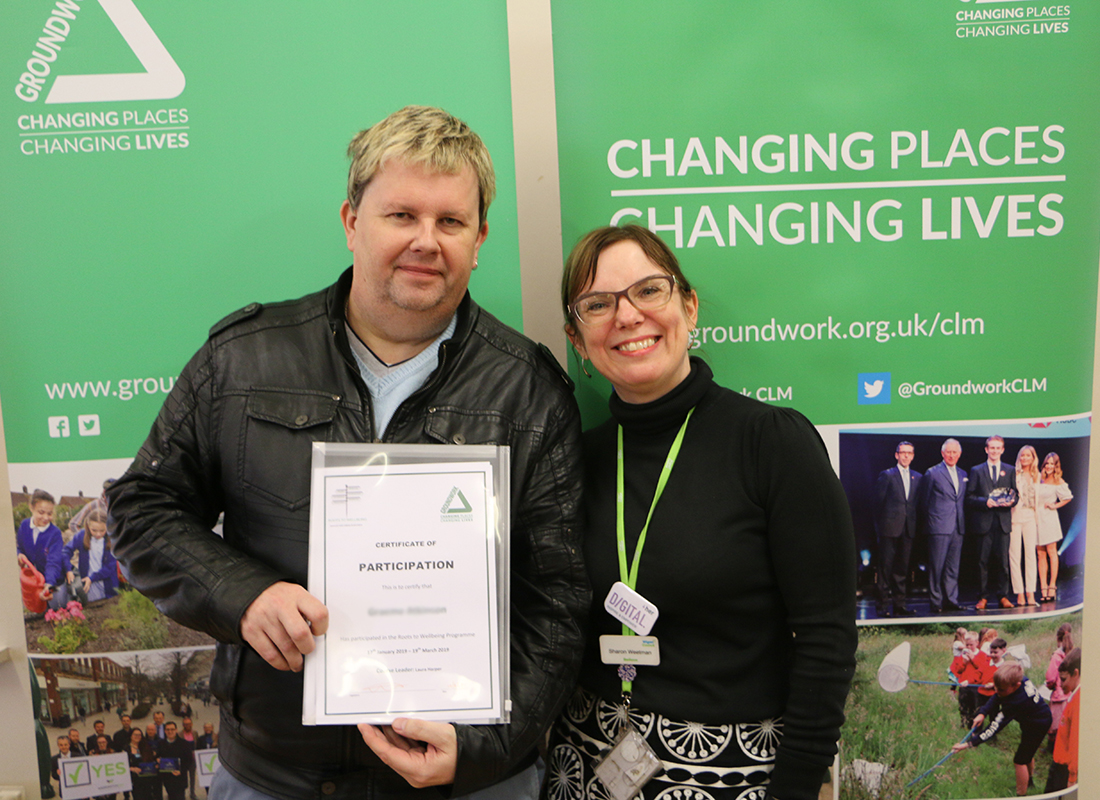 If you're aged 19 or over, you're unemployed and you want to get more out of your life, we can help.
Roots to Wellbeing is a free 10 week programme in Wigan. It helps you to improve your health, your wellbeing and your chances of finding work.
It takes place for 2 days each week between 10am and 3pm. If you're in receipt of benefits, your local Job Advisor may be able to help you with covering your travel costs.
What's on offer:
Roots To Wellbeing will give you the chance to meet new people and be part of a team. Our mentors will work with you to identify your goals and enable you to gain the tools and skills you need to achieve them.
You'll have the opportunity to take part in a social action project, working as part of a team and giving something back to the local community. You'll also have the option to participate in low impact practical activities to boost your health and wellbeing.
We can help you to:
Break down the barriers that have been holding you back
Build your confidence and resilience
Feel healthier
Set yourself exciting goals
Start looking forward to the future
There's never been a better time to change your life. It's time to take the first step.
Find out more:
To find out more about what's involved, or to book your place contact Laura Harper on:
T: 01942 821 444
M: 07842 702 181
E: laura.harper@groundwork.org.uk 
OR text WELLBEING to 80 800 free of charge.
---
Thanks to support from: