A new approach to tackling social isolation
Social isolation and loneliness is a national priority and is equally important in Oldham, where 10% of residents self-identify as being lonely.
The Thriving Communities project aims to reduce social isolation and loneliness by increasing the opportunities for participation in community-led activities and interest groups.
The benefits to reducing social isolation can be immense to an individual; leading to better health, better job prospects and better life chances but making it happen takes a substantial shift in approach.
Unlike traditional approaches, which presented top down solutions to loneliness, this project looks to shift the focus to the local community, empowering people to feel supported to do more for themselves by the people around them. This project empowers the community to inform, design and lobby for the support services they need the most.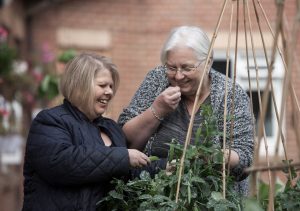 Community consultation
The project will initially operate in the district of Chadderton, with the potential to expand into other Oldham districts in the future.
The first stage of the Thriving Communities project is to research the current activity in Chadderton, therefore we're keen to hear from existing groups about their activity and how they could feel more supported. We'd also like to hear from residents who are interested in developing new community groups or events and understand any existing barriers.
Initial consultation with existing groups will take place in September and October 2019 however consultation with all of the community will continue throughout the project.
Community projects & events
Groundwork Greater Manchester are leading an alliance of voluntary sector organisations who will each deliver a variety of free or low cost taster activities, in response to the interests and needs of the community. These may including activities such as practical DIY skills and outdoor adventurous play for families.
Please see our events page (add link) for upcoming events in the Chadderton area delivered by Groundwork Greater Manchester.
Please click the links below to see upcoming events from our partners.
Sustained activity and community support
This project will identify and support individuals in Oldham who are interested in becoming local Community Champions. Individuals who have a passion for improving their local community and the ability to volunteer to help ensure their community group is sustained for the foreseeable future, to the benefit of the whole community.
If you're someone with this passion, or know someone who is, please get in touch.
---
Get in touch
Whether you're a community group looking for support or a member of the local community looking for an event to attend, please contact Suzanne Hadwin, Education and Communities Project Officer for more information.
Suzanne.hadwin@groundwork.org.uk
07850 310 730
---
Thanks to funding from: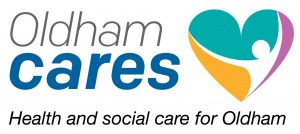 Project partners: