Trees of Life is a heritage project which brings local Hammersmith and Fulham residents together to commemorate their family, their history and local heroes from the first world war.
This project is running from April 2019 – March 2020 and will provide heritage workshops, events and an exhibition tour across 10 social housing estates where 100 new memorial trees have been planted.
The workshop programme is being held in Primary Schools across Hammersmith and Fulham in order to bring communities together from across the borough in remembrance of the brave and to celebrate peace. Workshops are engaging pupils at local schools to experience life in the trenches through a series of interactive drama activities.
Our first event was held on June 28th at Hammersmith Town Hall and celebrated the 100 year anniversary of the signing of the Treaty of Versaille. Pupils from Flora Gardens Primary school, the Chelsea Pensioners and local Hammersmith and Fulham Residents joined together to admire the historical exhibition, listen to music from WW1, take part in craft activities and dress up as WW1 soldiers and nurses.
Our favourite photo from the day!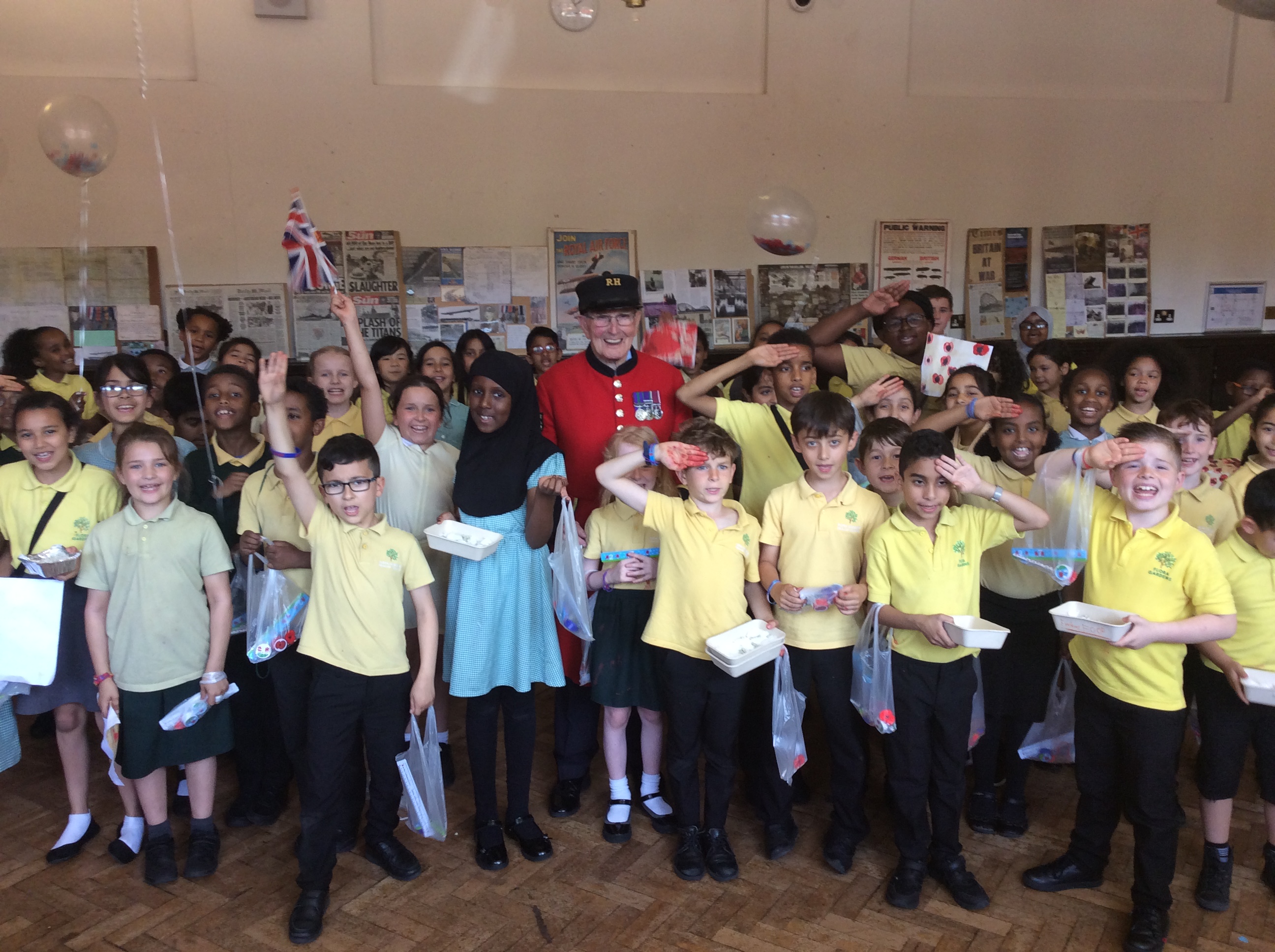 If you have any questions about the project or would like to get involved please contact Tilly at tilly.cook@groundwork.org.uk
This project is a partnership project between Hammersmith & Fulham Council and Groundwork London with funding from both Heritage Lottery Fund and Hammersmith and Fulham Council.