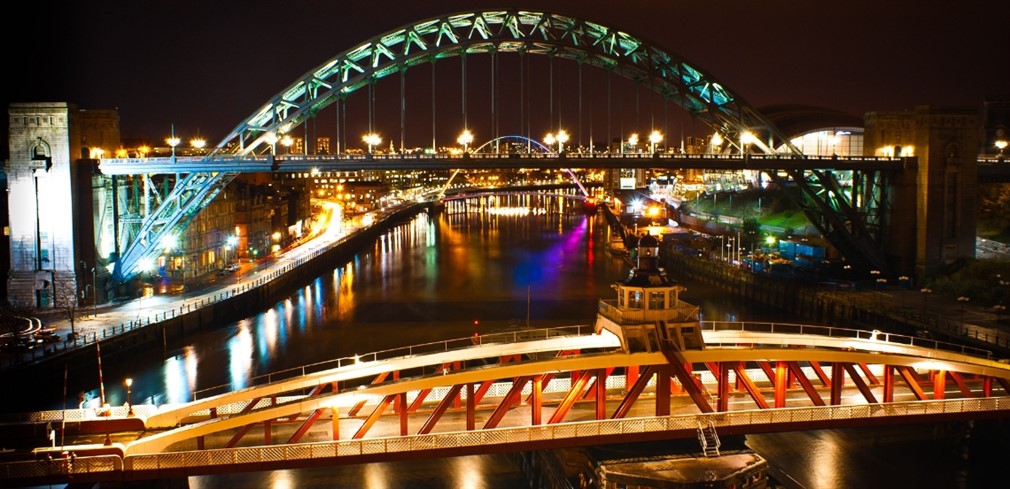 Groundwork NE & Cumbria are pleased to be working in partnership with the Environment Agency to build the Tyne Estuary Partnership and develop priority projects for improvement. The River Tyne is one of the most iconic and well known rivers in the UK and provides a focal point for economic activity supporting thriving businesses.
Over the years there has been investment to improve the quality of the Tyne with developments to the river's biodiversity, growth in the economic development and visitor attractions. However there are still pressures impacting the river; from historic mining, to population growth, contaminated sites and sewage.
Due to the significant support for improvements to the River Tyne from over 60 organisations covering 7 sectors the Tyne Estuary Partnership has been formally established. The Partnership champions further improvements to the river benefiting surrounding businesses and communities, over the next 10 years.
Reference Materials
Tyne Estuary Partnership Report Executive Summary PDF
Tyne Estuary Partnership Report FINAL
Tyne Estuary – Developer Guide FINAL
How to join the Partnership?
We encourage all partners to join by signing the pledge, in doing so you are demonstrating your organisation's strategic support for the project. This is non-binding and does not commit your organisation to any financial/resource investments however, it will demonstrate your organisation's willingness to be engaged with and consulted on the project and will vastly strengthen our funding applications. The outcome of which will enable the Partnership to deliver more interventions on the Tyne Estuary, therefore delivering effective environmental and economic management that benefits all.
To complete the pledge using our google form click here
Partnership Aims
Developing a healthy and vibrant River Estuary
The Partnership has 3 aims:
Develop a Partnership A strong, strategic, influential partnership invested in long term environmental and economic enhancement of the iconic estuary.
Estuary Enhancements Ecological and biodiversity improvements, meeting WFD objectives and environmental net gain; such as bank softening of estuary edges to reduce silting, pollution and improve water quality
Wider Benefits Realising multiple wider benefits that joined up action can achieve; such as natural capital gains, health and wellbeing improvements, education, social, cultural and heritage benefits.
Lisa Stephenson, Business Development Manager for Groundwork NE & Cumbria said: 'By creating this Partnership we are able to identify opportunities for sustainable environmental and economic improvements to the Tyne Estuary. We are working to ensure that the River Tyne continues to be an internationally significant River for the long term.'
Further Partnership events will be held in 2020/21 focusing on emerging themes such as such as water security, community engagement and blue green infrastructure innovations.
Next Steps
We are continuing to work with partners to develop the priority sites outlined in the Executive Summary, engaging developers and landowners along the Estuary. The focus over the next few months will include:
Partnership signing of the Pledge.
Full feasibility of priority sites
Detailed design of 2 or more pilot areas
Production of marketing materials
Attending Water Security Symposium and Naturevation events
Bid for funding for capital works to start in 2020/2021
Bid for further funding for wider engagement to link the TEP to neighbouring communities
Continued engagement with developers along the estuary
Community engagement event during MAPS festival in February.
Have your say
For further details or to get involved contact: Tyne.Estuary@groundwork.org.uk or call Groundwork NE & Cumbria on 01642 815663
Join our newsletter
Also visit tynecatchment.org
The Tyne Estuary Partnership includes the following organisations: