The River Beneath our Feet: The Moston Brook Project
Moston Brook, an area which was once in environmental decline due to lack of management, is once again thriving, thanks to the hard work of the Moston Brook Friends Group.
In this blog, Moston Brook Project Officer Ann Bates, tells us all about how the Moston Brook Friends Group was formed, the activities they've undertaken along the river, and how you can help them continue their work to make the area safer and accessible for local communities.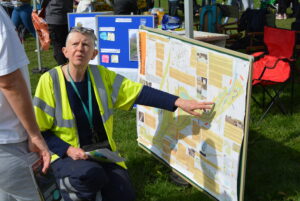 The History of Moston Brook
During the Industrial Revolution Moston Brook was used for washing, bleaching, and dyeing yarns, as Moston was an area noted for silk weaving. Clay and sand pits were excavated and used for the brickworks in the valley and these pits remained in use as landfills up until the 1980s. The brooks mucky history lingers in local site names, including the Black Brook, the White Hills, the Smouldering Tip.
In 2007, Oldham Borough Council and Manchester City Council commissioned Groundwork to conduct a feasibility study and aspirational masterplan for the Moston Brook green corridor. Three years after the study was published the Moston Brook Project Officer role was created and in 2013 the Moston Brook Friends Group was established.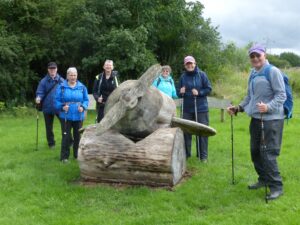 Moston Brook Friends Group – Our priorities
Clean up work is central to the groups mission. Lots of local site users own litter pickers and regularly litter pick on daily walks. We also hold bigger, group clean ups days to tackle grot spots. Both Oldham & Manchester Councils have been supportive and helped us remove fly tipping. Earlier this year, with the help of volunteers, we even got into the water and did a successful stream clean which will hope will form part of our future clean-up operations.
Conservation work has been undertaken in partnership with supportive charities such as the Lancashire Wildlife Trust, Mersey Rivers Trust, Canal & Rivers Trust and TCV.
Conservation tasks have included:
Balsam bashing
Planting wildflowers
Scrub clearance to maintain the open water
Preserving areas of heather habitat
Creating dead hedging
Laying new hedges
Improving access is very high on our agenda. We've installed eco-friendly, fully draining paths in 3 locations on the Brook plus we've just installed a 300m long riverside footpath courtesy of Grantscape and the Bradley Park Community Fund.
Thanks to Groundwork's Resilient River Valleys project we will soon have over three quarters of a kilometre of accessible footpath across a major section of the Brook, creating a green travel corridor to the Co-op Academy Broadhurst.
Water quality is something we want to improve in Moston Brook, however urban watercourses are under a lot of strain.  United Utilities have been supportive, undertaking large infrastructure improvements supporting the Natural Course project to prevent urban diffuse pollution from entering Moston Brook. In the future we hope to engage our members and volunteers in water quality testing as urban pollution is constant challenge.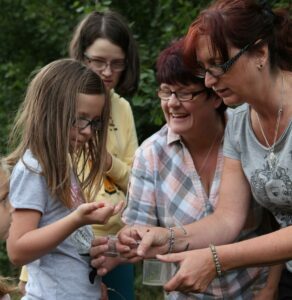 An enjoyable, community space
I live in Moston and work on Moston Brook – our green spaces are vital for our health & wellbeing and many residents treasure having such a beautiful space on our doorstep.
Thanks to years of dedication, Moston Brook is now an inviting community space which the Friends of Group proactively encourage others to use. The group work hard to bring Moston Brook valley to life by holding free local family and age friendly events with a focus on nature & wellbeing.
We arrange activities such as story walks, photography walks, Nordic walking, history walks, nature walks, well-being walks, with our annual bat walk being one of our favourites.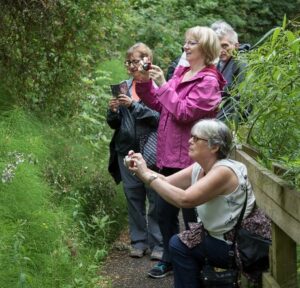 If anyone wants to get involved with our activities, you're more than welcome! We always have a wide range of activities going on in Moston Brook, including:
Ongoing clean-ups
Summer balsam bashing
Citizen science training and involvement
Possible training for leading walks
Developments of cycling routes
In addition, everyone is welcome to join the Moston Brook Friends monthly meeting which takes place on the second Thursday of the month from 7pm at the New Moston Social Club.
To find out more about Moston Brook Friends Group and to get involved, please visit our Facebook Page:
---
Want to learn more about activities and training on the river? Check out our Love Your River Irk project page and Facebook group: