Trees: The Key Ingredient to Nature Friendly Farming
Farms for Water
3 minute read 
Written by Paula Pearson, Projects & Partnerships Lead at Groundwork Greater Manchester 
Take a few steps beyond the hustle and bustle of Greater Manchester's towns and cities and you'll find a landscape of contrasts – a mosaic of steep sided river valleys, cloughs, upland fringe and open moorland bordering the Pennines, often studded with the dots of hardy sheep and cattle.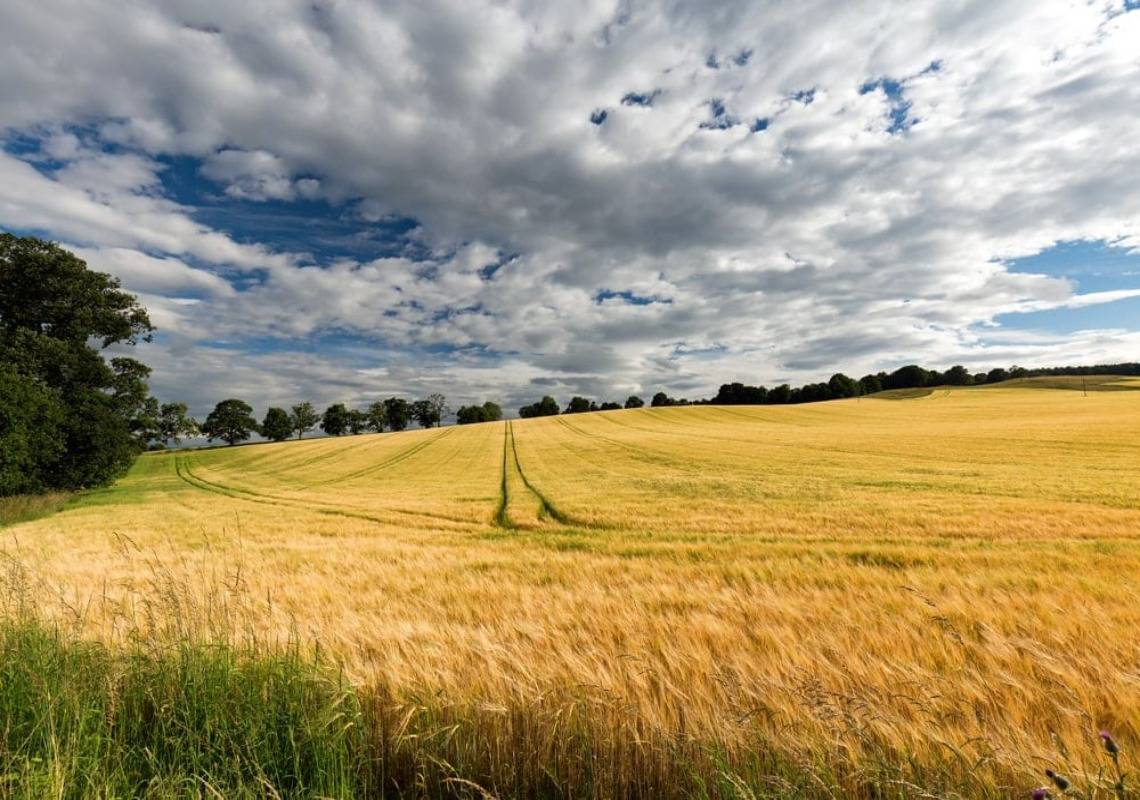 In 2017, Groundwork Greater Manchester established a facilitated group of farmers, all operating within this beautiful peri-urban and rural landscape. The group has been working together ever since, exploring ways to work with nature to deliver benefits to their farms, whilst simultaneously providing environmental improvements and services such as flood mitigation.
Over the last year, a £250,000 Rural Payment Agency grant has allowed the group to focus on delivering actions to help improve water quality. As part of the Farms For Water project, the group have identified locations where trees and hedgerows could be used to help improve water quality. This season, we have been pleased to be able to plant 1,500 native trees on farms across the catchment, and are in the process of planting 2.5km of hedgerow (13,000 plants).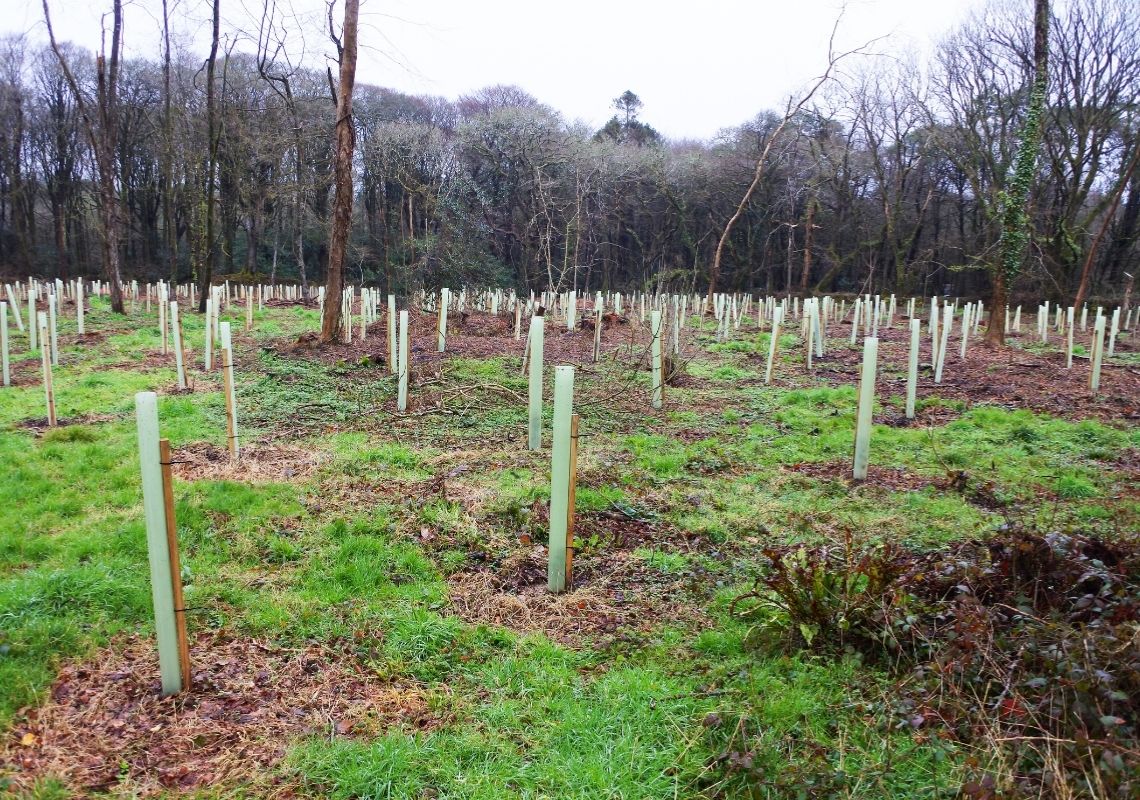 Trees take up land; land that farmers currently get paid to produce food on. However, in the context of the evolving agricultural policy landscape, it may be that farmers are incentivised to focus on developing more sustainable land management practices, which help to achieve the ambitions of the government's 25 Year Plan for the Environment. Whether offering up more land for nature and nature based solutions, practicing 'nature friendly farming', or transitioning to regenerative agriculture, trees could be a key ingredient.  Trees and hedgerows can provide benefits for farmers too.
---
So, what can trees do in a rural landscape? 
Absorb carbon dioxide, which makes up 85% of all greenhouse gases
Provide cooling shade or shelter for livestock
Extend the growing season by warming the soil
Create habitats and provide food for a wide variety of wildlife and pollinators
Provide wood fuel
Lower the risk of flooding and recharge groundwater by loosening soils, increasing infiltration and slowing water run off
Help to reduce nutrient levels in watercourses by combating soil erosion
Save money for farmers by reducing erosion, causing loss of seeds, fertilisers and pesticides
---
Urban trees and a Sustainable Future
Of course, trees are not only valuable in the rural environment. As City of Trees and the IGNITION project have found, in an urban setting, they can also provide multiple benefits; in fact, urban trees work overtime. As well as making our towns and cities look more attractive, and being an integral part of the green space that has become so important to our health and well-being in these challenging times, the right urban tree in the right place can serve us in other ways:
Help mitigate climate change by soaking up or storing carbon
Support our adaptation to climate change by soaking up rainfall and reducing air temperatures
Restore the natural environment, by removing nitrogen dioxide and particulates, filtering out nitrates from water, connecting green spaces for animals and insects and reducing noise levels
Improve our health by helping to reduce blood pressure, use of anti-depressants, prevalence of childhood asthma and exposure to UV rays
Urban trees can even help the economy; having trees where you live increases property and rental values, encouraging people to spend money whilst reducing incidences of crime.
With so many reasons to love trees, it's good to know there are ways we can all get involved in the environmental tree-volution! Why don't you find and visit your local woodland, perhaps there is one on your doorstep that you didn't even know about. Help local organisations achieve our vision of planting a tree for every person across Greater Manchester by volunteering your time, grow an outdoor classroom and create homes for wildlife with your school, simply plant a tree in your garden or even create a climate-resilient 'Tiny Forest'.
So, the next time you get the opportunity to travel outside the city and head for that beautiful mosaic landscape, have a look out for some stands of younger trees and hedgerows – they might have been planted by Farms for Water.
---
Written by Paula Pearson, Projects & Partnerships Lead at Groundwork Greater Manchester
With special thanks to the Woodland Trust
For more information;
Contact Us