Volunteers Deliver Kindness To Local Community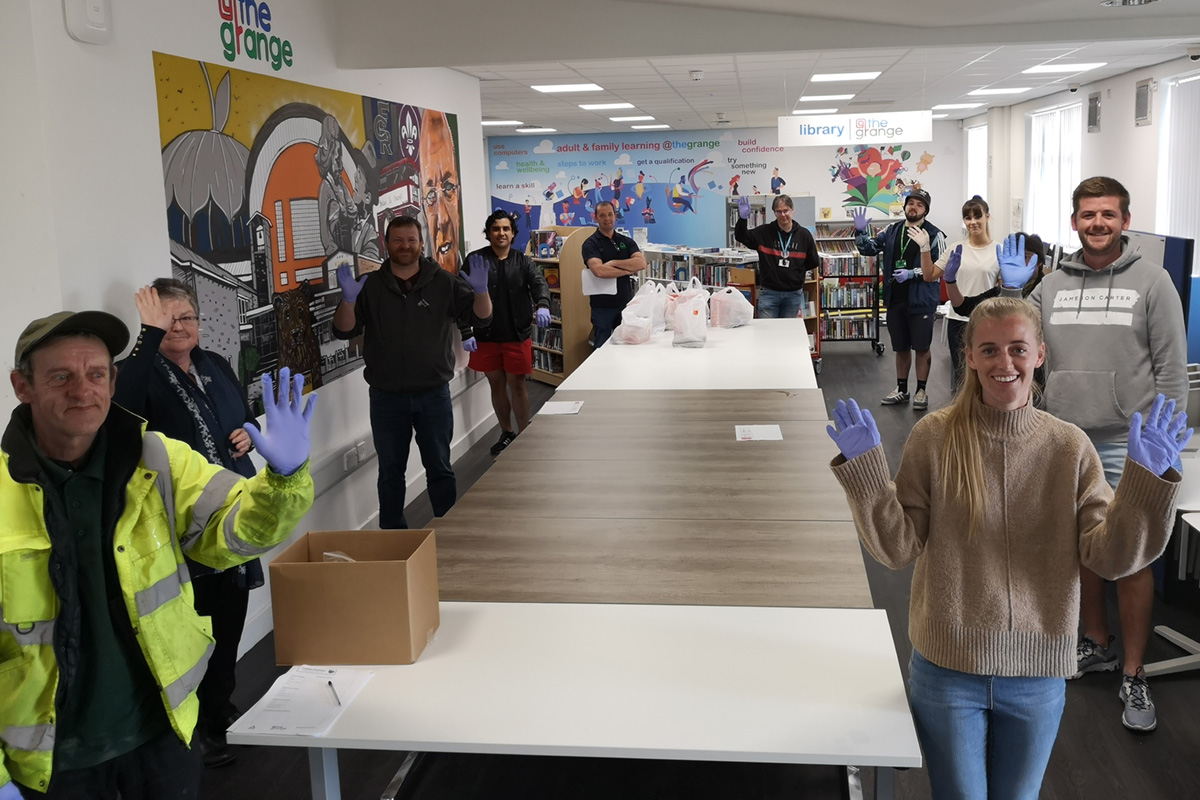 A team of over 20 volunteers, led by Groundwork, is delivering vital food supplies and support to vulnerable residents in the Grange Park area of Blackpool.
@TheGrange is one of 12 Corona Kindness Hubs set up by Blackpool Council. Groundwork staff from @TheGrange and Grow Blackpool are working with a network of council workers, volunteers and support partners as part of a 20 strong team carrying out this vital work.
In the last week alone they delivered food parcels to over 200 residents and are currently averaging around 40 deliveries per day. They are also contacting many more by phone to check on their welfare and provide much needed support to those who may be affected by social isolation and loneliness.
Residents have been referred for support via Blackpool Council and Blackpool Coastal Housing. Food is being provided by the Council, which is being topped up by supplies from HIS Provision and donations from local businesses.
One such business is Barton Grange garden centre, who recently donated a truckload of food that would have gone to waste after shops selling non-essential goods were instructed to close by the government. They also donated 750 Easter eggs, that were dropped off at people's homes and put a huge smile on people's faces during this difficult time.
Jon Hutchinson, Groundwork's Director of Communities said:
At The Grange has quickly become a real hub of this local community and it has been inspiring and really humbling to see local people volunteering to help others. It has been an amazing effort by everyone involved so far.