Wellies in the Woods is the course that shows parents how the outdoors can be used as a place to play and learn, for little or no cost. Activities include story-time, bug hunting, natural arts and crafts, to name a few!
If you want to get involved with Wellies in the Woods, but having to self-isolate, we have a great selection of videos and activities for you to do at home. Over the next few weeks we will release videos and activities each week for you to do at home.
---
Story time!
We've prepared some books and activities for you to try at home.
Download the PDF version so you can access the links, or see below for the links in the document.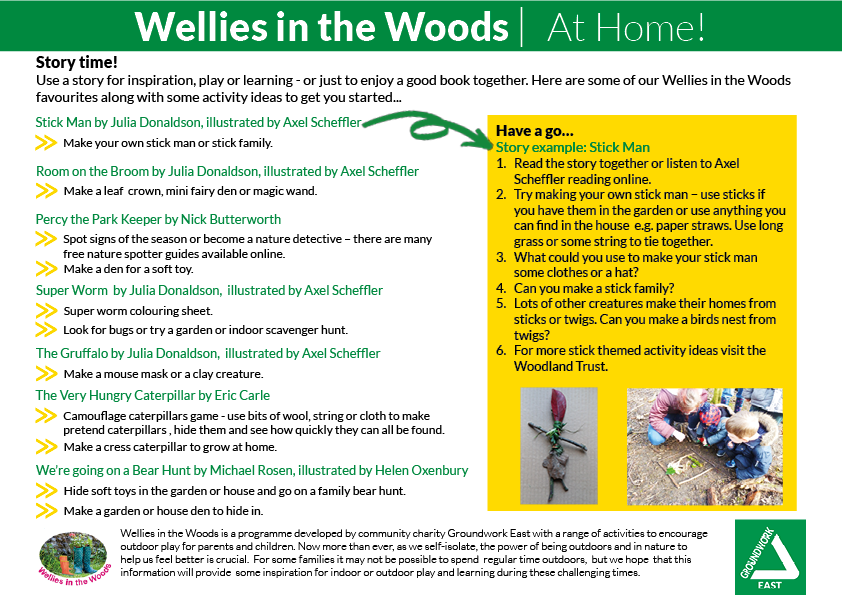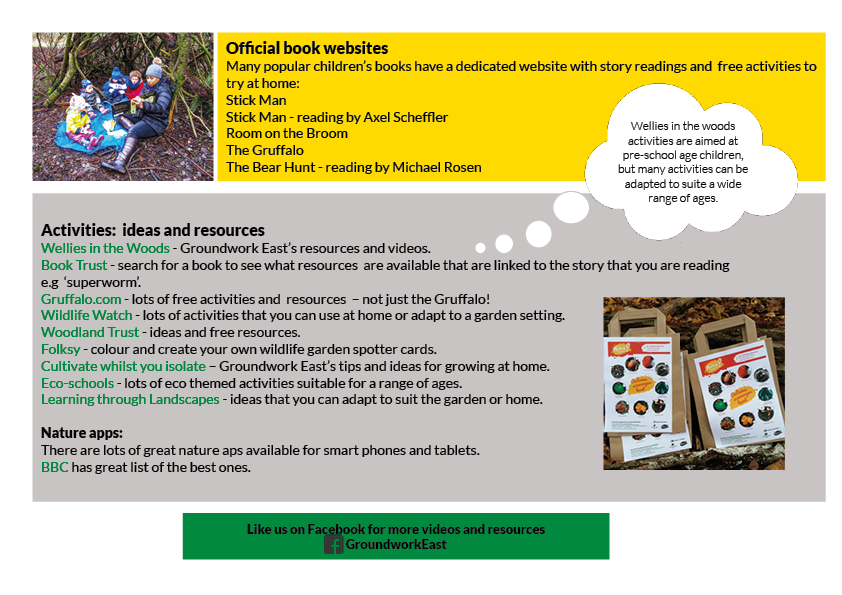 Links: