Our Board
West Midlands Board Members

June Campbell – Chair of Groundwork West Midlands
Chair of Groundwork West Midlands
Chair of Groundwork West Midlands Board and previously Chair of Finance and Audit, June lives in Madeley, Telford and joined the Board in 2012.
A resident of North London for over 20 years, June worked for BT as a Senior Manager in Marketing and Business Planning before setting up The Feelgood Company one of the UK's first workplace wellbeing consultancies with clients such as O2, Marks and Spencer and the BBC. A former Chair of Volunteer Centre Camden, June joined Groundwork West London Board in 2006, and became Chair of the West London Sub Committee, a member of Groundwork London Board and Groundwork London Finance and Audit Committee. She was also a member of the Western Riverside Environmental Fund Reference Group.
Since returning to the Midlands, June has set up Ironbridge Soap, a small company producing artisan soaps from her workshop in the World Heritage Site. She is an active member of the Anstice Community Trust, a member of Made in Shropshire and a Fellow of the Royal Society of Arts
Ruth Page – Company Secretary / Finance Director
Company Secretary
Ruth joined Groundwork in July 2018. An accountant, Ruth qualified with Chartered Institute of Management Accountants for over 20 years, with experience across a wide variety of industries. She initially started her career in Retail Business Banking, but released that she felt more engaged by the clients businesses, than their banking facilities.
Ruth started her Accounting career in a small manufacturing firm in Oldbury and has stayed loyal to Black Country businesses ever since, working in Marketing, Online Retail, Wholesale, IT & Cyber Security and Healthcare, and spending  8 years working with Not for Profit/ Charity Sector, linked to Education, Residential care and Healthcare provision. During this time Ruth has become a specialist in Mergers and Acquisitions, with experience of both sides of the deals.
Jay Patel – Vice-Chair & Chair of Finance and Audit Committee
Jay Patel is Business Development and Investment Manager at Wolverhampton City Council.
He has been supporting businesses in the City with key partners since 2007. He is also responsible for inward investment and developing key sectors such as advanced engineering with a focus on automotive and aerospace.
Jay's career has been in construction as Finance Director of Freyssinet Ltd. He was responsible for operations in Ireland, Europe, Mediterranean, Middle East, South Africa and India. His time in construction reflects an expertise in motivating and managing human and financial resources, through strategies that enhance productivity.
Jay has held a number of Board positions in the Black Country including Chairman of Black Country Reinvestment Society and Director of Coventry & Warwickshire Reinvestment Trust Ltd. His other directorships have included the Black Country Chamber of Commerce and Regional Action West Midlands. He was a member of the Regional Assembly until December 2006.
Currently Jay is a Director of Wolverhampton Science Park Ltd, Midlands Aerospace Alliance Ltd (MAA); he is also Chair of the Aerospace Cluster Operations Group.
Anne Cranston – Board Member
Anne is Project Manager of Gloucester Cathedral's £6m Project Pilgrim.  She has overall responsibility for delivery of this Heritage Lottery Funded initiative, a once in a generation opportunity to help the Cathedral reach its potential for people now and in the future.
Project Pilgrim is an holistic and ambitious ten-year programme of capital development, regeneration and community engagement designed to ensure that all people feel welcome at the Cathedral and to will help make Gloucester a vibrant place to live, work and visit.  Highlights of the project include the installation of a solar PV array to the nave roof of the grade 1 listed, thousand year old Cathedral!   Anne is also a Board member at Gloucester's newly established Culture Board.
Anne joined Gloucester Cathedral from Groundwork West Midlands where she was Operations Director and key to the development of health, wellbeing and low-carbon provision. She has over 20 years' experience working with community groups and other stakeholders on neighbourhood planning and service co-ordination and remains passionately committed to social justice including achieving positive change for individuals and communities. Returning to Groundwork West Midland as a Board member is one more way of helping deliver fairer life chances for all.
Ian Priest – Board Member
Ian spent 31 years in banking and was managing partner for Clydesdale bank in Herefordshire and Worcestershire. He started his own business in 2011 and works with small and medium-sized businesses to help them get and retain finance. In addition to finance raising Ian undertakes small business growth coaching for Worcestershire county Council.
For the past 17 years, Ian has been a member of the Institute of Directors, and sits on the Regional board with responsibility for the Black Country, and is also treasurer for the Federation of Small Business in Worcestershire.
He is active in a number of voluntary roles including Worcestershire LEP Business Board and Business Growth Board. He sits on various grant bodies including the Wolverhampton Green Shoots board. Ian is currently chairman of the Midlands Engine Investment Fund regional Advisory Board and works closely with the British Business Bank.
Anne-Marie Simpson – Board Member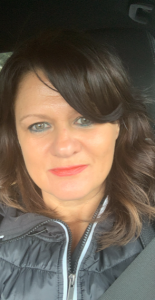 Anne-Marie is an independent business owner, having set up a hospitality business three years ago, in addition to this she also manages a small investment property portfolio. Anne-Marie is an advisor to Frontier Development Capital, an alternative investment fund management company, in respect of housing matters particularly new intermediate delivery models to drive growth and accessible home ownership. A member of the Chartered Management Institute and associate of the Royal Town Planning Institute, Anne-Marie has a practical and professional background in land, development and business practice with over 25 years' experience in public sector roles across a number of organisations. She is currently a Board member on the Sutton Coldfield Chamber of Commerce, Sutton Coldfield Business Improvement District, Stoke Fortior Homes Boards and is a member of the Groundwork West Midlands Board. Anne-Marie is keen to help growth and economic prosperity, is passionate about local democracy and believes in engagement and active good citizenship.
Up to early 2017, Anne-Marie was Head of Midlands Central for the Homes and Communities Agency (HCA), the housing, land and property agency for government. Whilst in the role, she was responsible for £60 million plus annual budgets, leading a delivery team of 16 staff. She worked closely with local authorities, other government bodies, private sector developers and house builders to help increase the supply of land for house building. As part of the Optimising Assets Board of the Greater Birmingham and Solihull Local Enterprise Partnership (LEP), she was instrumental in development of the Birmingham City Deal public asset accelerator model. This created the first evergreen recycling fund in the Midlands for public assets to increase local benefits and accountability for delivery of public land. She was the HCA national lead for HS2 and sat on the national working group with High Speed 2, Department for Transport and London and Continental Railways. Anne-Marie was also a member of the Black Country LEP Place Board, the Urban Land Institute Midlands Committee, operating at a senior level nationally within her organisation and in its representation externally.