Grow Speke
A friendly community garden in South Liverpool focused on community engagement and sustainable living.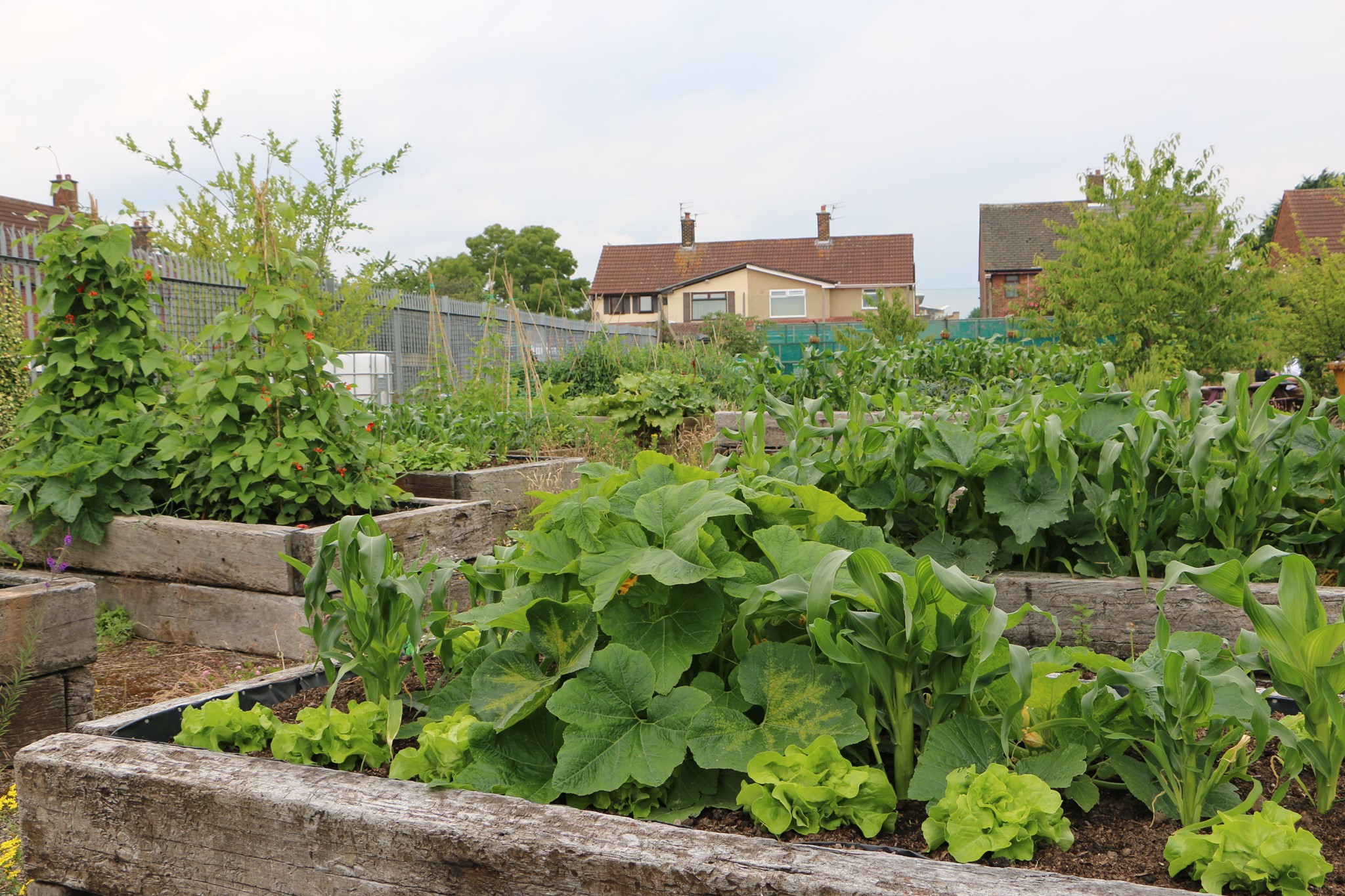 We are a community garden where everyone is welcome.
We're open 4 days a week, with opportunities for people of all ages and abilities to get involved.
So whether you want to learn new skills, make new friends, or just spend some quiet time outdoors in nature – there's something for everyone. Examples include gardening and growing your own food, arts and crafts and cooking.
We also host regular community events for all the family and outdoor learning sessions for schools and community groups.
We're a friendly bunch, so just give us a call or pop in for a brew and a chat if you want to find out more.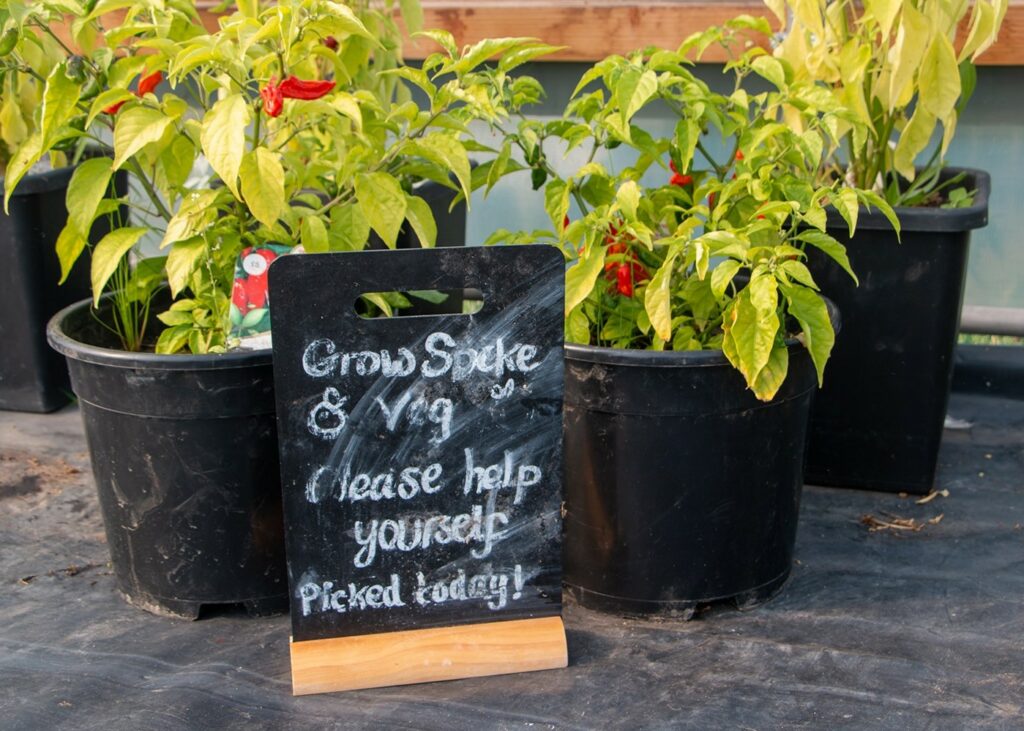 ---
What do we do?
Grow Speke is managed by Groundwork in partnership with South Liverpool Homes.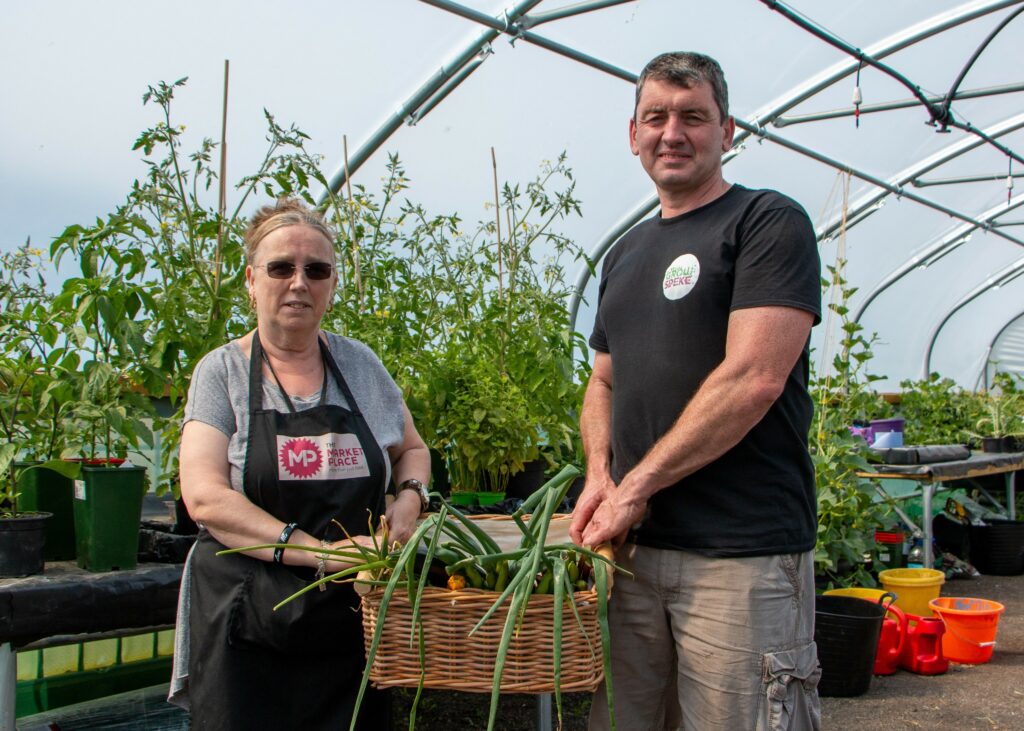 We grow and donate fresh fruit and veg throughout the year.
Many of our foodstuffs are donated to the local food bank to support local homeless people and ensure they get fresh food.
Our remaining foodstuffs go home with our volunteers to eat at home! We also often run cooking classes which allow volunteers to learn how to use fresh fruit and veg in their everyday cooking.
We've recently installed some bee hives which is helping to protect the local bee population, and they produce some delicious honey every summer which we sell to help fund more equipment for everyone in our garden.
We run wellbeing sessions and coffee catch-ups.
Our wellbeing sessions focus on both mental and physical health. Even just having someone to talk to is something we all need, and our coffee catch-ups and grab a brew sessions are a perfect chance to sit down with a nice brew or a cuppa and talk to someone.
Many of our volunteers and visitors struggle with mental health, and we aim to give them a safe space to spend their time.
We aim to make all of our visitors and volunteers as welcome as possible, so everyone is very open and friendly!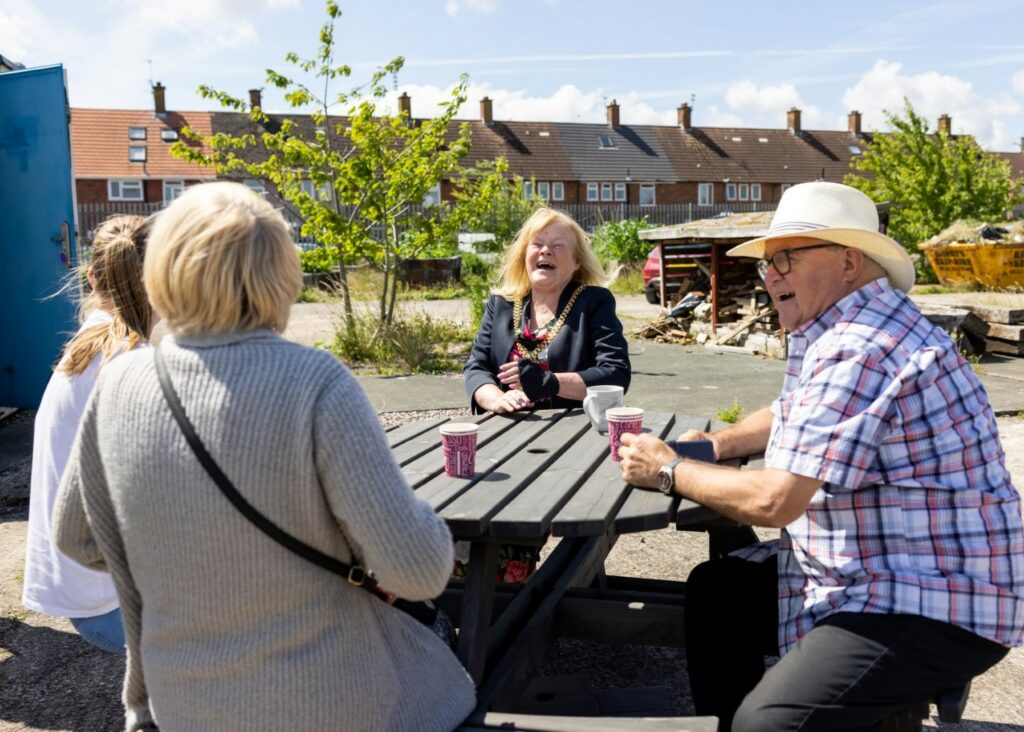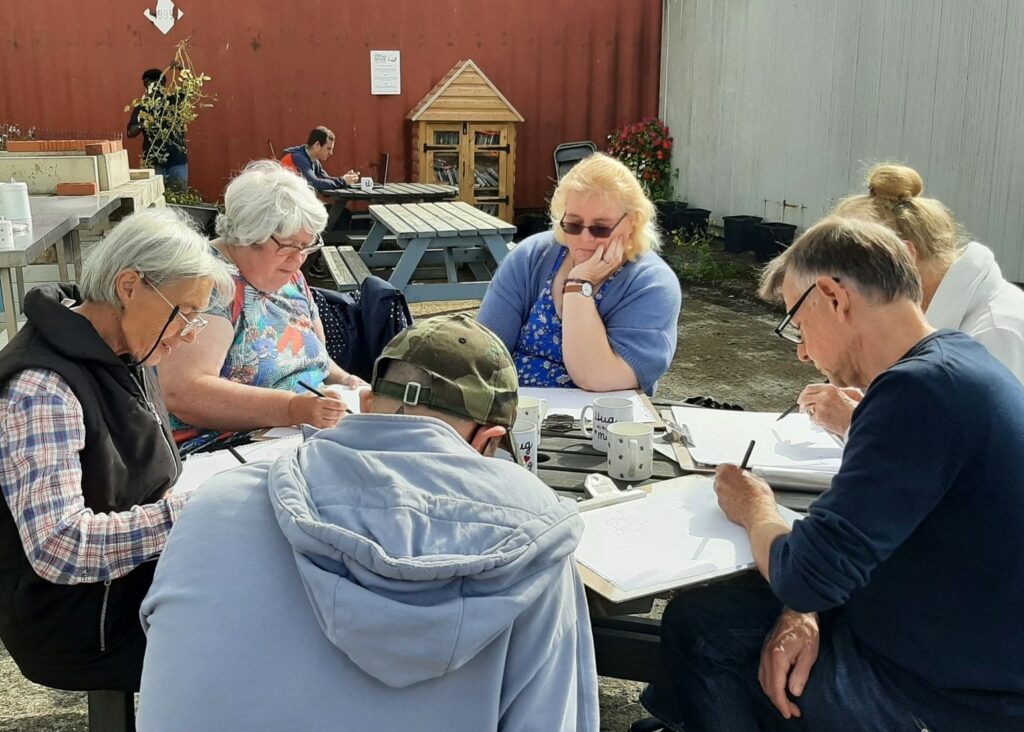 We provide outdoor learning sessions for children and adults alike, including arts and crafts, bush craft, and beginner gardening.
Our sessions are very inclusive – everyone and anyone is welcome to join. We keep our sessions varied, so you'll never be doing the exact same thing twice! From getting in touch with your artistic side, to getting a green thumb, we have many activities on offer for all our volunteers to participate in.
All of our activities are free, and all we ask is that you make sure you wear appropriate clothing for the outdoors!