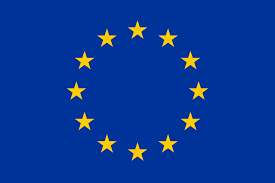 This project is part funded by the EU Asylum, Migration and Integration Fund. Making management of migration flows more efficient across the European Union.
---
We are working to help refugees and non-EU migrants connect with and thrive in their communities through a holistic programme called 'Together South'.
The programme has been developed and is now being implemented by Groundwork through the support of the EU Asylum, migration & integration fund (AMIF) until December 2022. The areas this programme covers are Hastings & Rother.
Focus Areas:
The aim of the programme is to assist refugees and settled non-EU migrants in Hastings & Rother to integrate into UK society by focusing on 3 key areas:
LANGUAGE: Conversational English language support will help participants to communicate more easily with UK citizens, and access services.
CULTURE: In partnership with The Refugee Buddy Project, refugees and migrants will take part in community activities alongside UK citizens to promote inter-cultural understanding.
PREPARATION FOR WORK: Participants will be offered employable skills training, careers advice and pastoral care via Information, Advice and Guidance (IAG).
View our current online activities
For more information, Contact Pierre at pierre.matate@groundwork.org.uk or call 07715 632 036.
We also run the TOGETHER South programme in London & Kent
Make a referral:
If you would like to refer someone to the programme, please fill in the details of the person interested in taking part in TOGETHER programme activities in the referral form below. Once we receive this from you, our team will reach out to the individual you have referred to inform them about our activities and register them to the sessions that they feel best meets their needs.
Please note, at this time, we can only offer support to refugees and non-EU migrants with leave to remain in the UK. We will also need to see evidence of a Biometric Residency Permit. If you're unsure and would like to discuss eligibility in more detail, please email  TogetherSouth@groundwork.org.uk
Contact us:
To find out more please contact us on  TogetherSouth@groundwork.org.uk or by phone on 0208 743 30 40.
Case Studies:
Check out our participant's stories below:
---