I'm really excited about my future career in conservation.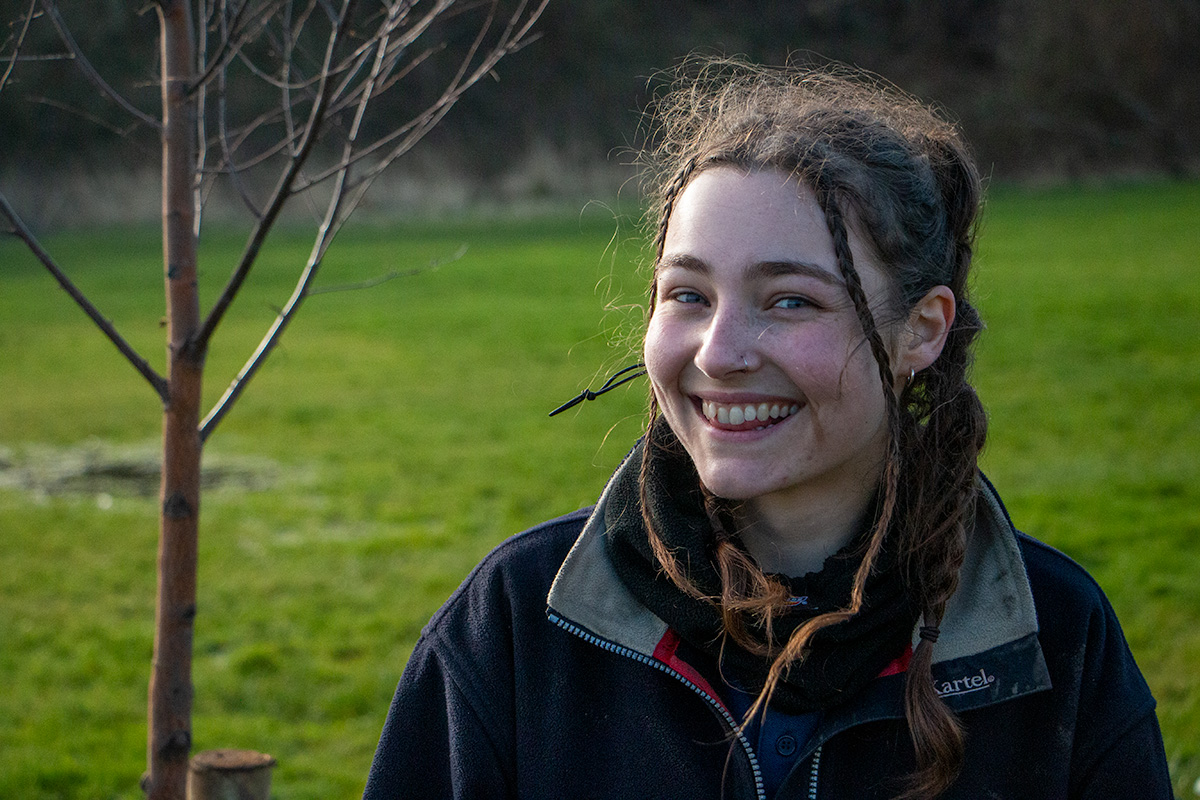 A graduate from Blackpool says that Kickstart is providing the ideal experience to pursue her chosen career in conservation.
Britney left University with a 2:1 BSc degree in Biology. She was excited about entering the world of work and putting her qualifications to good use.
But it didn't take long for this excitement to turn to frustration. In the specialised field of ecology and conservation, employers were looking to recruit people with good qualifications AND relevant work experience. Some employers even listed experience of holding specific licences as being essential. The reality was that having just left University, besides volunteering, Britney had limited practical experience.
After struggling to find any sort of suitable role, the government funded Kickstart scheme was exactly what Britney needed. She currently works for Groundwork as a Conservation Trainee.
Kickstart has allowed me to gain practical experience in a specialist area of work.
First job
It was Britney's first ever job interview and it presented her with a dilemma. She wanted to dress smartly, whilst bearing in mind it was an interview for a job based largely outdoors. She says: "I wanted to look smart without giving the impression that I wasn't prepared to muck in and get my hands dirty." As it turned out, she got the job. In fact, she can currently claim to have a 100% success rate when it comes to interviews.
Britney's new role is helping her gain the valuable workplace experience previously missing from her CV. It has also given her a balance of experience that includes both ecology and conservation. She is currently involved in a huge tree-planting programme across Blackpool. It is a very physical 'hands on' role. In Spring, the team will be carrying out ecological surveys in lakes and ponds across the Blackpool Pond Trail, which Britney is really excited about.
She says: "For me, Kickstart hasn't just been about gaining general work experience. It has allowed me to gain practical experience in a specialist area of work."
I'm working alongside people who are experts in their field and share my passion for the environment. I feel very fortunate.
"Working at Groundwork has really helped me to become clearer about the path I want my career to take. After leaving Uni, I'd thought about perhaps getting involved in science research, now I want to be involved in protecting and conserving the environment and nature."
Next steps
Britney says: "I'm really excited about working in conservation as a future career. I'd love to experience working somewhere like Scotland, where the ecosystems and habitats are astounding. My dream is to one day work somewhere like Costa Rica, Borneo, or South America. In the meantime, I'm loving my time at Groundwork and want to get as much out of this experience as possible. I'm really grateful for the opportunity that Kickstart and Groundwork has given me."
More information about Kickstart