My apprenticeship has opened up a world of endless opportunities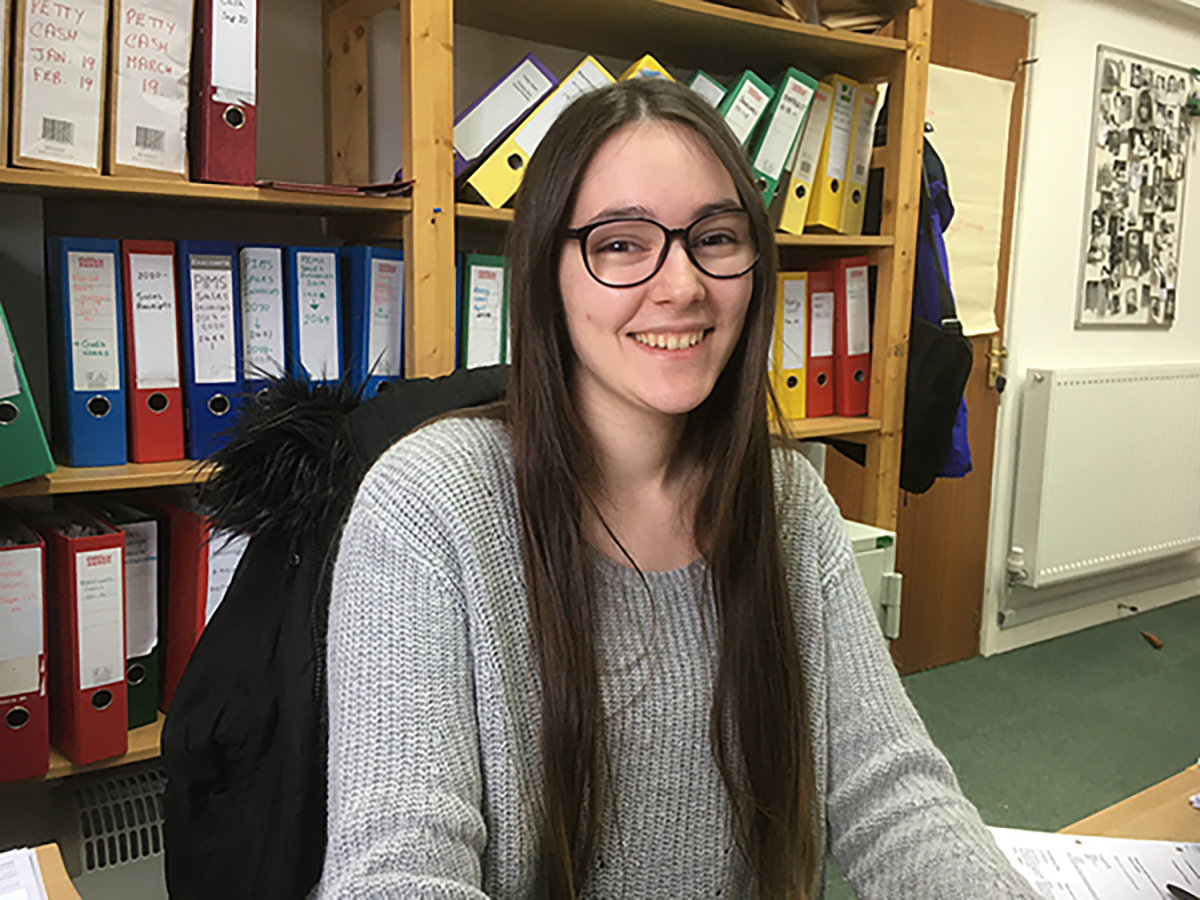 Charlotte Green talks about how an apprenticeship with Groundwork is helping her to develop her chosen career in Finance:
I joined Groundwork in January 2020 as a Finance Officer apprentice and it was one of the best decisions I've ever made.
Before this I'd been working for a small company as a Business Administration Assistant and was enrolled on a Business Administration course. Although I enjoyed it, my first love was always accounting. I'd spoken to my manager about being interested in accounting, but there wasn't an opportunity for me in finance there, so I applied for an apprenticeship at Groundwork and was fortunate enough to be offered the position.
Fantastic training and learning opportunities
During my first year, I've had fantastic training and learning opportunities. This has not only developed my knowledge of finance, but also improved my confidence in the workplace too. Groundwork secured me a place on the AAT Level 2 course at a local college, where I am studying manual bookkeeping, bookkeeping controls, and Sage (accounting software). This has been really useful in my day to day work. I've also been successful in my exams and thanks to the excellent support and guidance of my colleagues, I am making great progress in my chosen career. In a typical day, I carry out general financing tasks, banking and time management activities. I also complete multiple work logs as a part of my apprenticeship, which allows me to look other the financial practices and procedures, such as GDPR.
Made to feel welcome
I really enjoy being part of Groundwork and was made to feel welcome from the minute I joined.  There's a really friendly atmosphere, with a brilliant group of staff and I've had the chance to develop great working relationships and friendships with my colleagues.
In the future, I want to progress onto AAT Level 3 and participate in management accounts. Ideally I'd like to secure a permanent position with Groundwork.
My apprenticeship has allowed me to earn as I learn and opened up a world of endless opportunities.
Give it a go
I'd highly recommend an apprenticeship to anyone who is considering applying, or might be unsure about their career. There can be a lot of pressure put on young people to go to university, so an apprenticeship is a great stepping stone for young people who would like to go straight into the working world, or for those who don't feel ready to commit to a course. You may find that you enjoy something you didn't think you would, or that the experience has helped you realise the career path you would like to follow. So I'd say give it a go – the only failure in life is not trying.