Town Centre Space Transformed By Young People From Warrington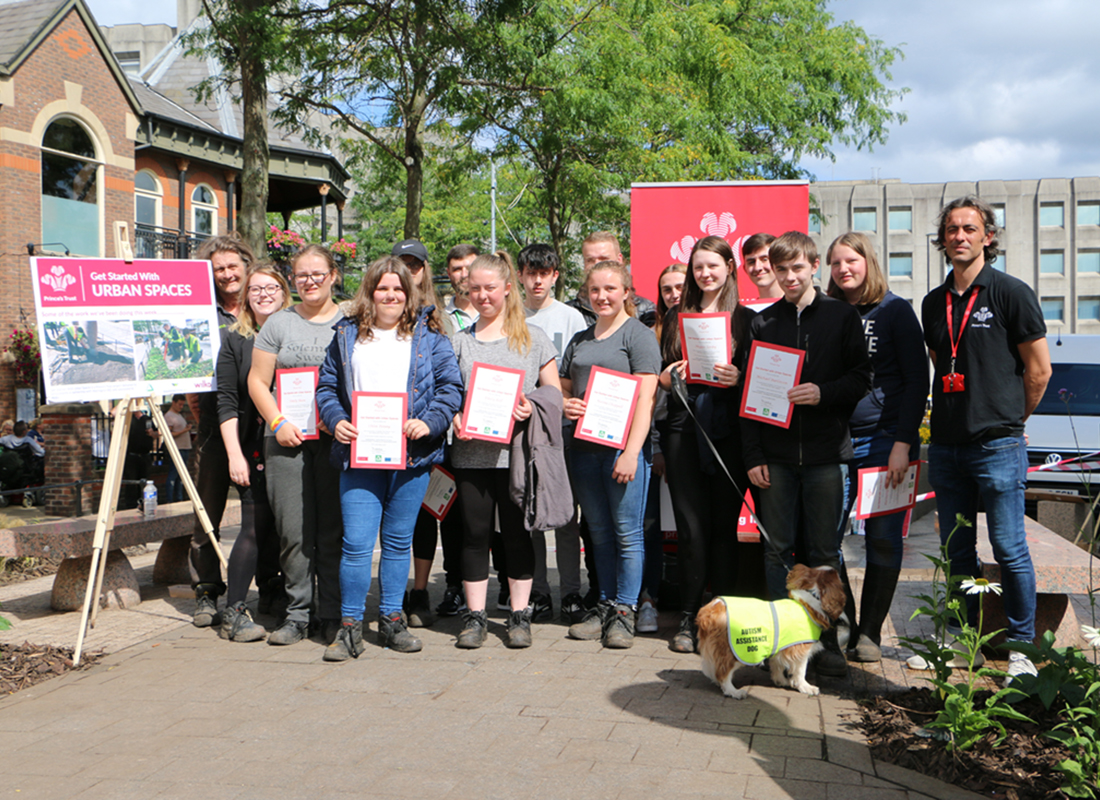 A group of young people from Warrington recently transformed an area in their local town centre.
They were taking part in a new Prince's Trust programme called Get Started With Urban Spaces. It is aimed at people aged 16-30 who are interested in Urban Design, Landscaping and regenerating their local community.
The project was run by Groundwork in partnership with Warrington Business Improvement District and sponsored by Wilko. It involved an exciting new week-long challenge where you learn new skills, make a difference to your community and enjoy being part of a team.
With support from Groundwork staff, the young people were tasked with improving a seating area frequently used by shoppers in one of the town centre's main thoroughfares. They removed weeds and rubbish, repainted railings, replaced damaged concrete and paving and put in new plants and shrubs. Throughout the week shoppers passing by constantly remarked that they were doing a brilliant job and that they really appreciated it.
At the end of the week, all of the young people and team leaders gathered in the area they had transformed. Each young person received a certificate to recognise and celebrate their achievements, which will make a great addition to their CVs.
The young people have been really enthusiastic and a pleasure to work with. This programme is all about whetting people's appetites for a future career in regenerating communities and I think they've been really encouraged by the difference they've been able to make in such a short space of time. We hope it has provided them with a useful stepping stone towards their chosen future careers. Pete Atwood, Groundwork Volunteer and Training Co-ordinator.