Groundwork has worked with Comic Relief since 2019 as an intermediary funder in England, supporting grassroots community organisations, with a turnover of under £250,000.
From Sept 2019 to April 2021, the Comic Relief Community Grants programme awarded 1070 grants totalling £3,058,093.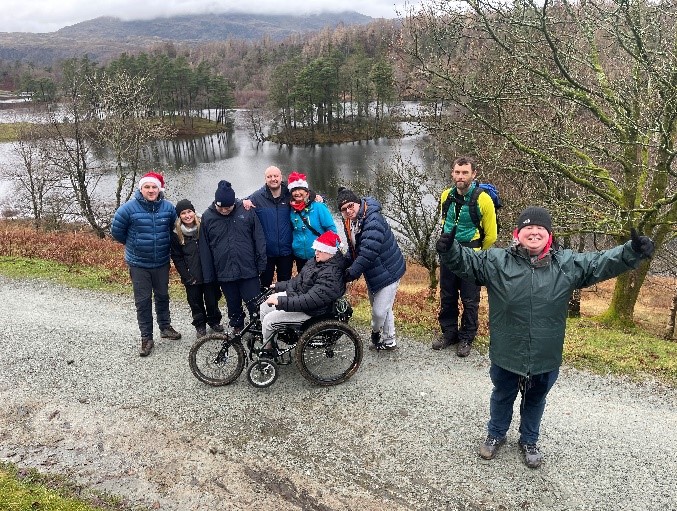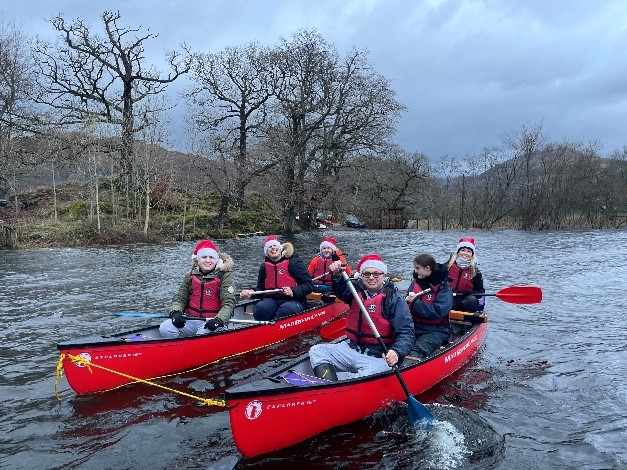 Young Adult Respite Service
Young Adult Respite Service were awarded £3,850 to improve mental health through the All Together Now project. The organisation provides residential respite to disabled young adults across Merseyside, with a focus on those who are most isolated and excluded from their community.
They applied for funding to run the All Together Now project, a 6-week mentoring programme to develop the confidence and self-esteem of disabled young adults. The needs led project enables and empowers beneficiaries to become peer mentors for other disabled young adults, taking a lead on the programme delivery with the supervision of staff; concluding with a residential break.
The project, which took place in November 2020, made a real difference to the mental health and physical wellbeing of the young adults who took part, preventing further social exclusion. The project consisted of a range of art and craft, pottery, holistic therapy, pampering and mental health sessions. Covid measures forced them to adapt the delivery of the programme to a virtual capacity. The group were able to go ahead with their residential break, which they spent at Brathay Trusts in the Lake District, engaging in activities including mountain walking, canoeing, outdoor games, and watching the football together.
They said: "It was such a special time considering the year our disabled young adults have had with lockdown and all their normal routines shattered and re-arranged."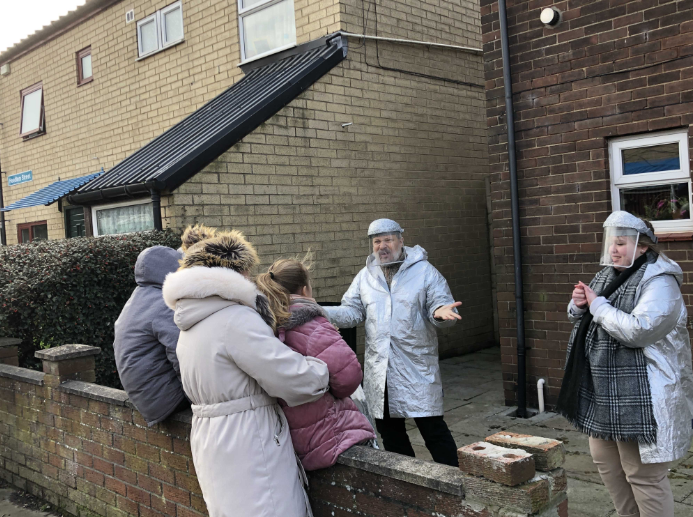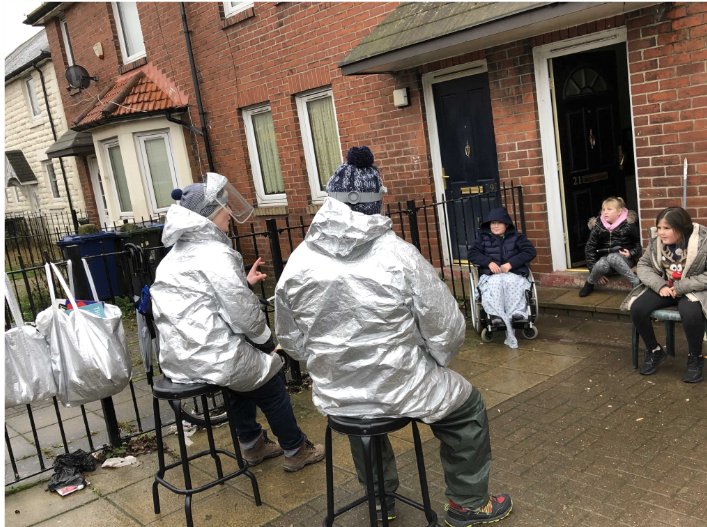 Unfolding Theatre
Unfolding Theatre were awarded £4,000 to help children to survive and thrive. The award winning organisation inspires people through big-hearted, responsive and impactful theatre and community-based creative projects; engaging underserved communities and young people, and celebrating diversity. They reach people of all ages and backgrounds but specialize in working with young people that do not typically engage with theatre and the arts.
They needed funds to adapt their services and delivery methods in order to increase their capacity to engage with communities during Covid restrictions. Unfolding Theatre co-designed the sessions with beneficiaries, resulting in 31 'Festive Creative Doorstep Visits', providing much-needed connection between the families and their creative practitioners. The sessions aimed to support children to develop reading, listening, speaking and creative skills, as well as providing 'live' creative engagement to children and their families during a time when these experiences were not available elsewhere due to Covid.
When asked 100% of the families strongly agreed that they had had fun and that they felt happier, all families strongly agreed that the children enjoyed being creative and using their imagination, and 58% of families reported feeling better connected to people as a result of the visits. One beneficiary said: "After a really rubbish year of having things cancelled, the usual Christmassy treats not going ahead, disappointment and uncertainty, this performance from Unfolding Theatre was an absolute breath of fresh air. Thank you so much, the children thought it was amazing and my mother in law called all her friends in Romania afterwards to tell them what wonderful things they are doing for children in the UK! Thanks so much."