Groundwork is the community charity with a green heart. We work towards a society of sustainable communities which are vibrant, healthy and safe, which respect the local and global environment and where individuals and enterprise prosper.
We are a registered charity and member of the UK Federation of Groundwork Trusts. Since 1990 we have been working with our partners in communities where the need is greatest, right across south and mid Wales, to deliver grass-roots programmes that have made a real difference to people's lives and prospects.
At Groundwork Wales, we're all about regeneration in its fullest sense. We use local environmental engagement to realise and release potential in individuals and communities, working towards the wellbeing of future generations and a more prosperous Wales.
Our programmes are green at heart, holistic, flexible and tailored to specific needs through Green Academy, Green Services and Green Enterprise.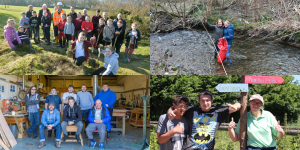 Green Academy
Green Academy offers a variety of training and development initiatives for disadvantaged and vulnerable young people through its Agored Cymru accredited training centre. Individual skills' progression is key to our work.
Green Services
Green Services offer a range of environmentally based services in the natural outdoors and inside homes and community centres to improve the health, wealth and well-being of people living in poverty.
Green Enterprise
Green Enterprise supports volunteering and work experience placements through enterprise initiatives. All income generated is invested back into the local community.
I am pleased to see that Groundwork is delivering practical programmes that support well-being of our communities and people by adopting alternative approaches to tackling some of Wales' most significant issues facing current and future generations. The success of the Well-being of Future Generations Act requires us all, as organisations, individuals and communities to think and work differently to help drive the changes needed to realise the ambitions and vision of the Act.
Sophie Howe;  Future Generations Commissioner For Wales
Our Impact Report
Read our Annual Review 2018 here
Our Trustees
Our Trustees are selected for their wealth of skills and commitment to sustainable development – supporting us to run as a business and a charity.
Jeff Greenidge –Chairman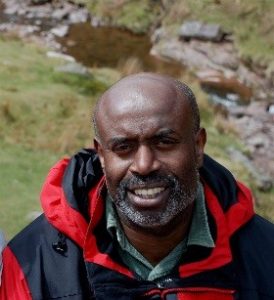 Jeff is a highly experienced senior leader, with a reputation for independent, strategic and lateral thinking. He initially taught French, Latin and PE at Oakdale School in Gwent; was Head of Department in Llanrumney High school in Cardiff, then worked in Government  on the design and implementation of the National Curriculum.
He trained Post Graduate teachers at University College Swansea and was a consultant to Cardiff Local Education Authority on curriculum development. Then followed 17 years at learndirect where he was first Director in Wales, then Northern Ireland and ultimately responsible for the delivery of the £100m adult skills contract to Ofsted Grade 2 (Grade 1 for leadership).
Since leaving learndirect in 2015 Jeff has supported CEOs, senior managers and organisations on their development and planning for growth. The approach is one of supporting the individual and organisation to make impact through clear expectations, accountabilities and goals; whilst maintaining a positive team culture. In 2017 one such organisation, ACH in Bristol, won the Lloyds Bank UK Business Award for Social Impact.
Jeff brings over 25 years of personal learning and  senior level strategic leadership in large complex organisations within the public, commercial and not for profit sectors in UK and wider Europe and uses this experience to improve individual and organisational  performance.  Jeff says:  "I have always been competitive but now enjoy mountain biking and hiking in the Brecon Beacons and Cumbria. I first started sports coaching when I stopped playing competitive sport. I soon realised that coaching skills techniques also required supporting players to understand and overcome the barriers to their performance. I use this approach in business coaching to effect change and to help people do so quickly, effectively and sustainably. This approach moves people quickly to insight and helps them stay focused on their breakthrough thinking, after each coaching session so that real sustainable change can happen".
Brynley Davies (MBE)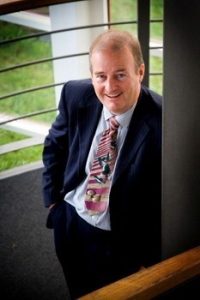 Bryn Davies was Principal of Ystrad Mynach College until he retired recently . He has had a checkered history , as a civil servant working on postal robbery avoidance when he left school followed by spells in Further Education . These spells were broken setting up and managing a training charity in south-east England for four years helping 2000 adults and young people find jobs , chairing a Chamber of Commerce with 2000 members in Brighton and chairing a company which sets up and manages Business Parks for new and/or growing businesses .
In his spare time he sails a small dinghy and is a Trustee for two charities in addition to Groundwork Wales , the University for Industry Charitable Trust and Groundwork UK . He is also a Council  Member of City & Guilds . Whilst working in Further Education he wrote and produced four musicals .
Helen Northmore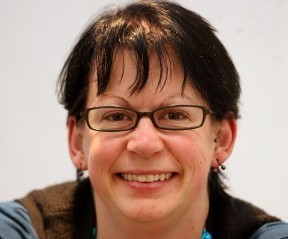 Helen has worked in policy and public affairs for nearly 20 years in Wales, having worked for the Federation of Small Businesses, Grayling Wales, Energy Saving Trust and Chartered Institute of Housing. Currently Business Development Director, Wales for Remploy, Helen is responsible for setting the strategy and direction for the business in Wales, whilst working with partners, stakeholders and governments to develop support for disabled and disadvantaged people to get into work. Helen has been a non-Executive Director of Groundwork Wales since 2008.  
Bivin Mathew ACA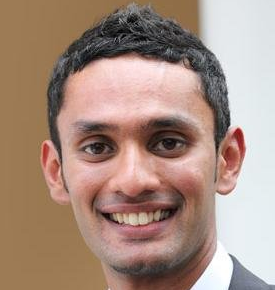 Having graduated from the University of Warwick, Bivin joined KPMG in Cardiff where he trained and qualified as a chartered accountant. Following this, he moved to Gocompare.com where he was involved in setting up the Internal Audit function. Bivin currently heads the UK Internal Audit team at Opel Vauxhall Finance.
In his spare time, Bivin watches and plays football, korfball and tennis. He also loves his food and has a food blog where you can find his tummy related musings: www.tummysaysyum.wordpress.com
Cllr Derek Harvard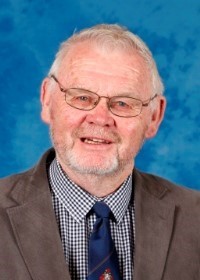 Derek Havard is a Councillor with Caerphilly County Council and is their nominated Representative on the Board. He completed a five-year Engineering Apprentice and obtained his HNC at Merthyr FE College and Glamorgan College of Advanced Technology. After National Service in the RAF, during which he served as a technician on radar navigation in V-Bombers, he joined the Rover Car Company as a Production Engineer and later joined the Powell-Duffryn Wagon Company and became Chief Engineer responsible for Outstation Workshops. He then decided to follow a life-long ambition and went back to College to obtain a Teaching Certificate and a Diploma in Design and Technology, and taught the subject until retirement. He is a School Governor and, as a Councillor, Chairs the County's Education Scrutiny and the Corporate Health and Safety Committees He is also Chair of the Machen Branch of the Royal British Legion.
Natalie Rees BA, MSc, MIEnvSc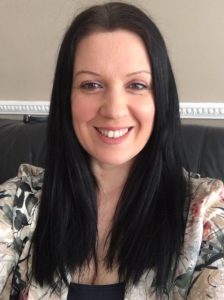 Natalie has over 17 years' experience working on climate change and sustainable development and is employed as the Sustainable Development Manager at Transport for Wales. Natalie is responsible for embedding the Well-being of Future Generations Act into Transport for Wales' activities and is also responsible for wider sustainability project.
Natalie is married with 3 children in her spare time she enjoys cycling and walking and is a strong supporter of active travel. She also cooking and experimenting with veg from the families' allotment.
Phil Fiander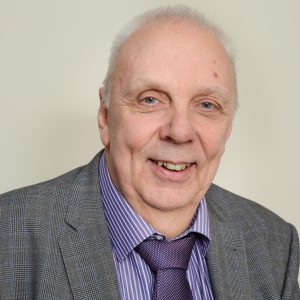 Director of European Operations, Consultancy & Business Development;
Phil has worked for the Welsh Council for Voluntary Organisations since 1998 and has a background in the Training field.
Phil is extremely experienced across sectors, equally comfortable with small voluntary organisations and Welsh Government Ministers, and has a strong record in innovation and development of new programmes of work.  Phil is very experienced in third sector Governance, Leadership and Management. Phil lives in the South Wales Valleys, and is allotment holder, also enjoying live music.
Karen Heenan-Davies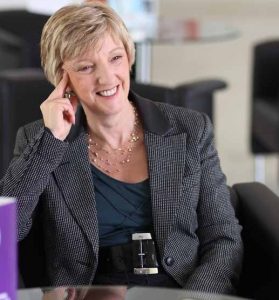 Karen has more than 30 years' experience in strategic communications within the private and public sector, specialising in change management and crisis communications.
Her first career was as chief reporter for daily newspapers in South Wales, reporting on everything from murder and political scandal to industrial disputes (with an occasional foray into sport).
After 10 years she moved into the field of public relations. She has headed public relations and communications for Rhymney Valley District Council, Mid Glamorgan County Council, Caerphilly County Borough Council and Cardiff Institute of Higher Education (now part of Cardiff Metropolitan University).
Karen joined Dow Corning Corporation, an American-owned multinational chemical company.  In various roles she advised business vice presidents, led communication programmes worldwide to market new products and services, and was a board member for a succession of business units and she was elected as a Fellow of the Institute of Public Relations.
Since retiring Karen has become a volunteer for an after-school homework club and a National Trust volunteer guide at Dyffryn House and Gardens.