Green Doctors Energy Advice Programme
Green Doctors Energy Advice Programme
We're encouraging households in Northamptonshire to access support from us to help stay warm and well in the midst of the current energy crisis.
We have launched a new Green Doctors scheme, offering in person and telephone energy efficiency advice to make homes more energy efficient.
This Green Doctors scheme, launched for households in Kettering, Corby, Wellingborough and the wider north Northants, will also fund the installation of energy efficiency measures, signpost people to debt relief organisations and help people apply for government grants.
Kate Williams, Chief Executive of Groundwork Northamptonshire, said: "Many people are finding themselves in energy debt for the first time this year, and we are urging people to feel no shame in asking for help.
"Our Groundwork Green Doctors will provide much-needed help to those who are trapped in fuel poverty. We are here to provide practical advice about saving energy and reducing energy debt to help people take control of your energy bills and usage this winter and beyond. We urge people who need our support to get in touch to see how we can help."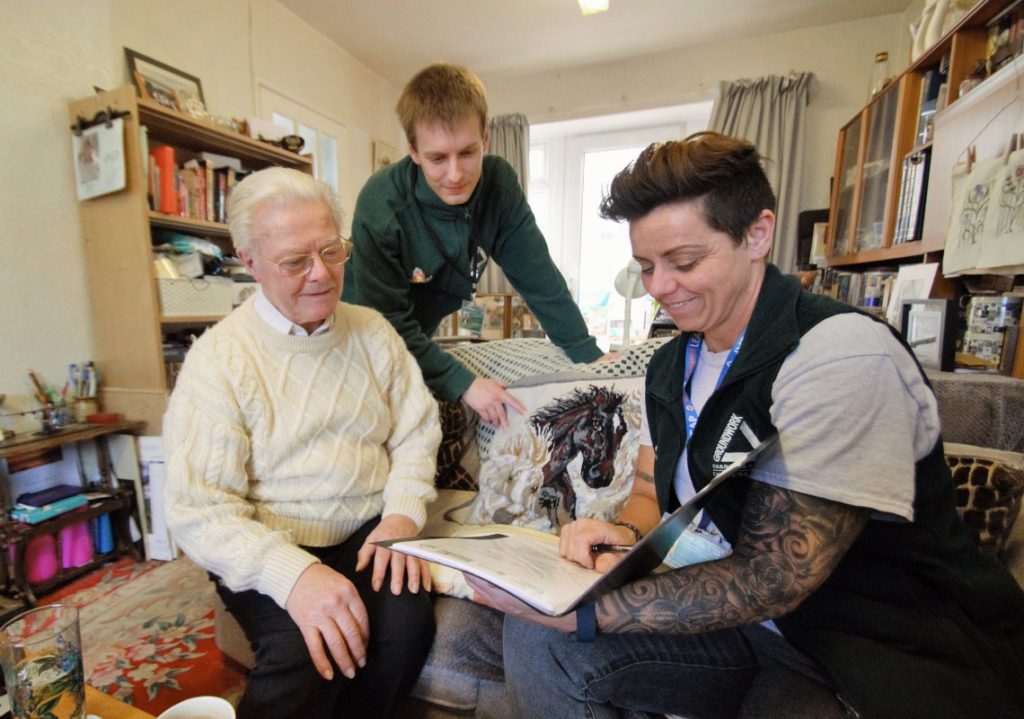 This support is available for a wide range of people, including those who are on a low income, living with debt, have poor housing conditions or those who live with a physical or mental health conditions.
Some of the reasons people may want support from Green Doctors:
Struggling to pay energy bills
Finding it hard to manage fuel debt
Worrying about keeping warm or choosing between eating and heating
Feeling that the home is cold, damp or draughty
Respiratory problems, such as asthma or a persistent cough
Groundwork Green Doctors has been supported via the Energy Industry Voluntary Redress scheme.
If you are based in Northamptonshire, want to find out more and/or book a consultation by completing our contact form.
A Green Doctors case study from Groundwork UK
Due to a faulty gas meter, John was £700 in debt to his supplier who insisted that the readings were accurate. As well as the debt, his direct debits were to increase to £130 per month. It began to affect his mental health. John explained:
"I was hardly using any gas and rarely put my heating on for two years. Communicating with my supplier was a nightmare, I felt like I was bashing my head off a wall. I suffer from anxiety and depression and the bill just never seemed to go away. It turned out my gas meter was registered to someone else. Eventually we got the meter replaced but it took a lot of arduous work to get them to do that. They said they would charge me [to replace the meter] if there was nothing wrong with it. Groundwork's Green Doctors reassured me that it was faulty, and it was."
With the debt completely wiped, his direct debit payments reduced and having received the warmer homes discount, John feels as though a weight has been lifted.