Landscape Services in Northamptonshire
Landscape Services in Northamptonshire
We help groups, organisations, businesses and landowners create and develop landscapes and green spaces that boost wellbeing, increase resilience and bring a bit of happiness and joy to those that use them. Our experienced landscape architects understand that good quality green spaces are critical to how our neighbourhoods function. Everyone needs inspirational places for learning, playing, meeting friends or just passing through. Places that are a home for nature, that people enjoy, and that help to attract business investment.
Our strengths include:
Track record: we've been providing professional landscape services for over thirty years.
Experienced professionals: we employ a team of Chartered Landscape Architects and other landscape professionals who share the latest professional theories and best practice.
Community engagement: we reach out to engage creatively with all sorts of user groups, residents, businesses  and organisations to involve them and help them articulate their needs.
Nature based approaches: we're passionate about the benefits of green infrastructure in improving health and combating the climate crisis, using techniques such as sustainable urban drainage and natural flood management.
Social value: we maximise public benefit from landscape improvements to promote health and wellbeing, provide training and work experience, support economic development and tackle environmental sustainability.
Sustainability: we're committed to ensuring our work is carried out according to recognised environmental and quality standards including maximising the use of sustainably sourced and recycled materials.
For more information please visit our landscape architecture website:
Landscape Architects
Green Roofs Project
Nathan Wearn-Hutter, Green Projects Manager at Groundwork Northamptonshire, shares his advice and top tips to help you grow your own green roof. Green roofs are becoming increasingly important as we tackle climate change. Read Nathan's advice in our blog or take a look at his video.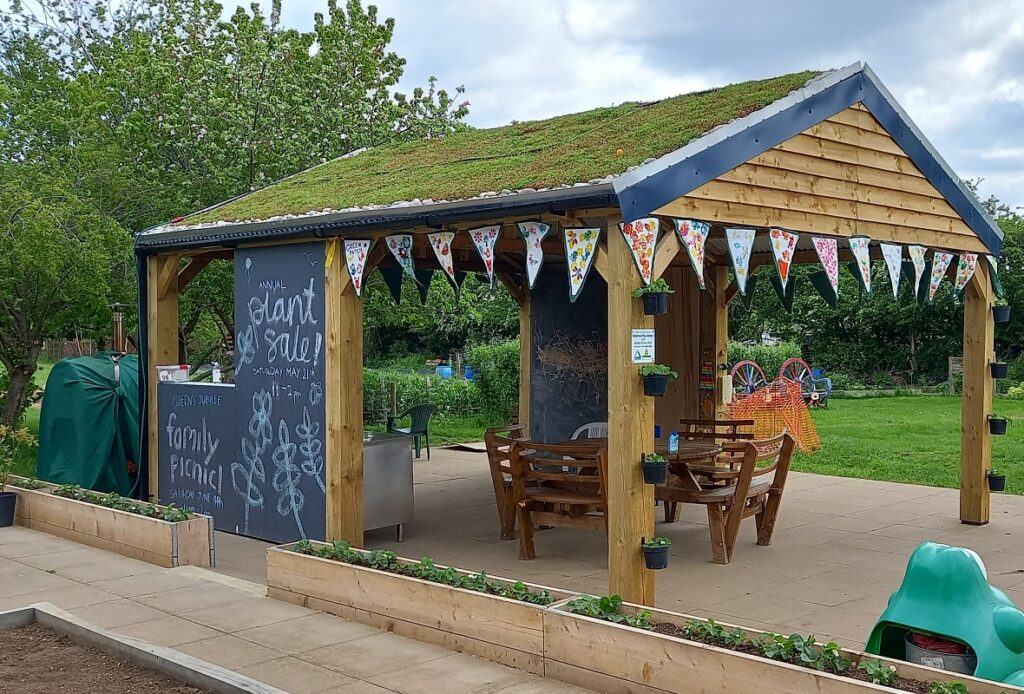 Find out more about how Groundwork Northamptonshire could help you.