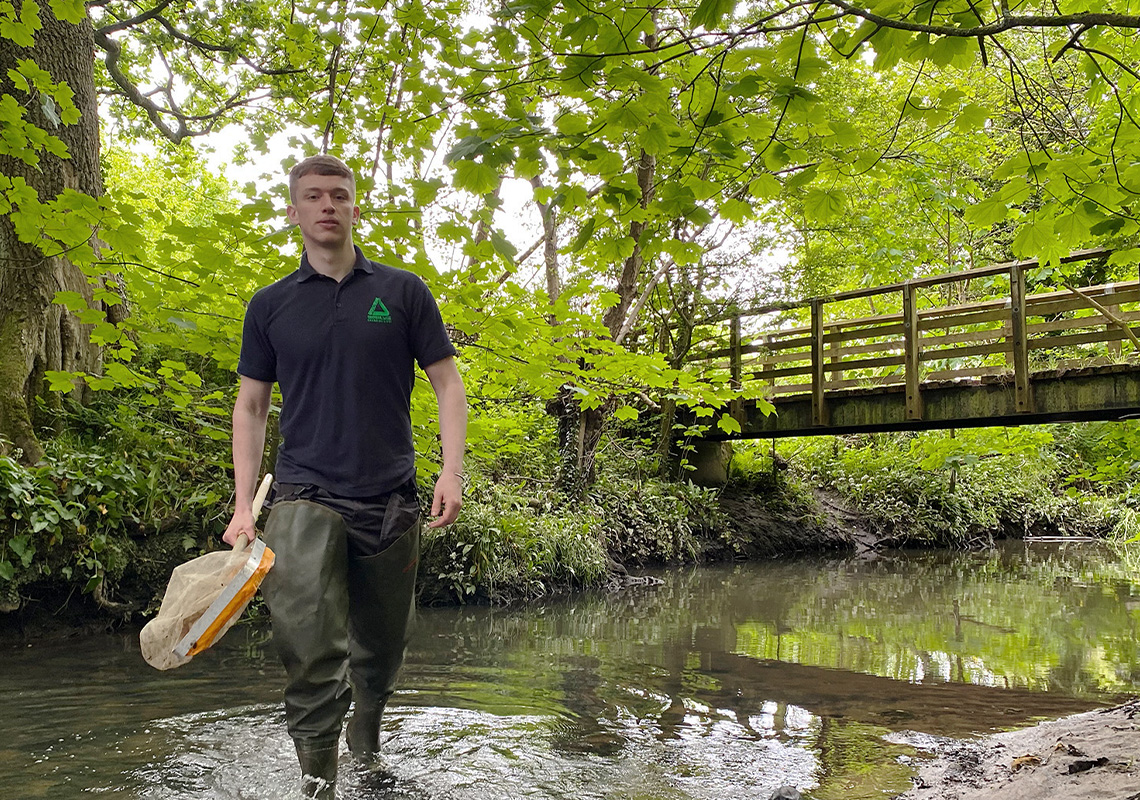 Groundwork is improving natural green spaces.
We are committed to maintaining and improving natural green spaces for the benefit of local communities and the environment.
Our goal is to create open, easily accessible areas that offer increased biodiversity for everyone to enjoy. To achieve this, we work closely with local volunteers, offering training and support to carry out regular maintenance tasks and improve access for people.
By increasing the number of volunteers and their skills, we can create a more vibrant and diverse landscape that benefits everyone – with the added benefit of improving participants' mental health.
Focusing on biodiversity
Our focus on biodiversity is important for both people and the planet. By increasing the number of different species in an area, we can help to address the impacts of climate change and contribute to a more sustainable future.
To ensure the changes we are making are having a positive effect, we regularly conduct species monitoring. By involving local communities in our work, we hope to increase their confidence and skills and promote a sense of ownership and pride in local green spaces.
You can help
Whether you're a landowner, local authority, business, or simply a member of the public, we welcome you in joining us in our mission to create a better environment for all. Together, we can make a real difference to our communities and the world around us.
To get involved, email us on environment@groundworknottingham.org.uk