You'll find there are plenty of ways you can get involved and contribute to what we do. After all, without you, we could never hope to have the same impact.
Whether it's through volunteering, partnering or donating – perhaps even joining us as part of your career journey – there are many ways you can make a valuable and rewarding contribution.
Vacancies
Do you have a passion for helping individuals and communities?
Our charity is going through an exciting period of growth, with multiple Green Doctor coaching roles available in Bassetlaw/Nottinghamshire, Derby/Derbyshire, and Leicester/Leicestershire.
You will deliver support directly to vulnerable people in these areas, helping them save money, reduce energy bills, and access support in their local areas to help with health and wellbeing.
If you want to make a real difference to people's lives, apply to be a Green Doctor coach which includes an excellent training package.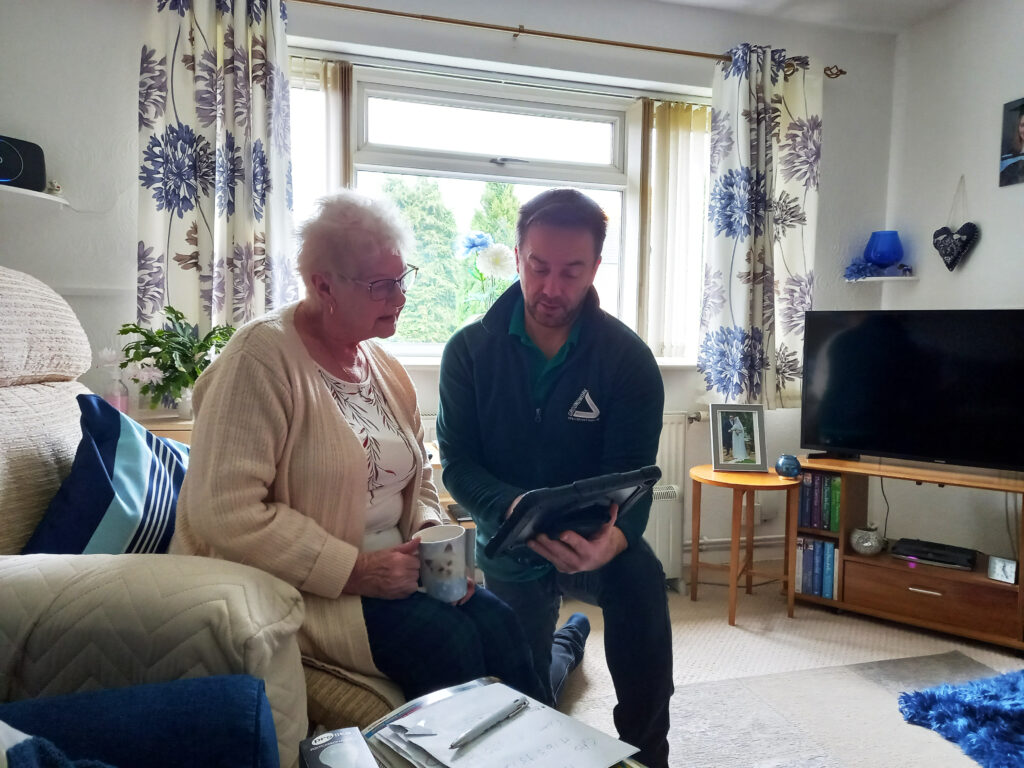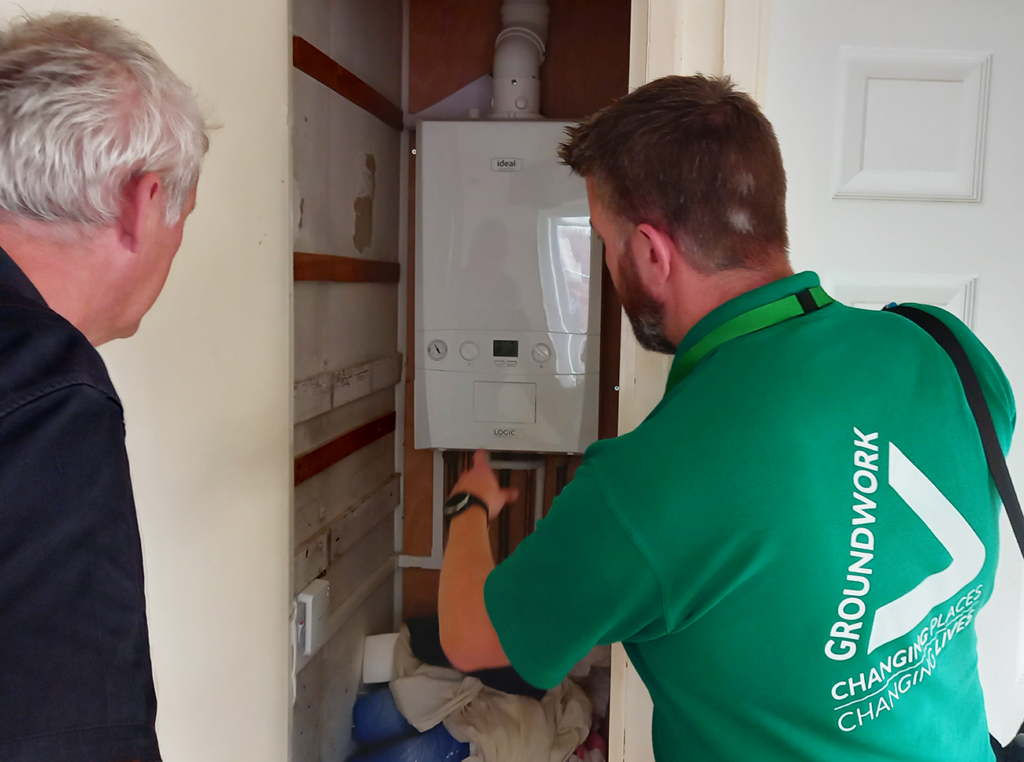 SALARY: £25k – £28k per annum
CONTRACT TYPE: Full time
OPERATIONAL AREA: Bassetlaw/Nottinghamshire, Derby/Derbyshire, or Leicester/Leicestershire.
Ability to drive and permanent access to vehicle is essential.
Application closing date 5pm Friday 5th January, with interviews held on 12th January.
Volunteering
It's no secret that volunteering is a great pastime. Groundwork Five Counties gives you plenty of opportunities to volunteer.
We know not everyone wants to do the same thing, so we've made sure our volunteering opportunities will serve anyone, regardless of age and interests.
We'd love to hear from you! Contact us on volunteering@groundworknottingham.org.uk to register your interest or find out more.
Get involved in habitat management
Learn outdoor skills from our skilled land management team, and learn to love nature even more.
It's a great way to meet people and boost your mental health, all while giving back by looking after the outdoor spaces for you and others in your community to enjoy.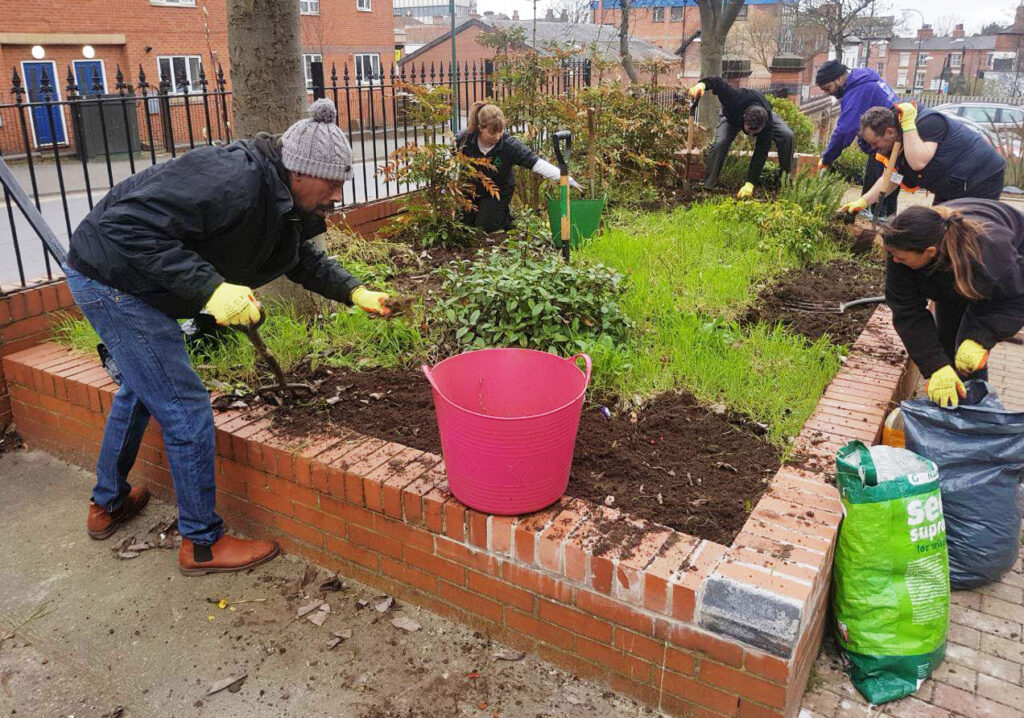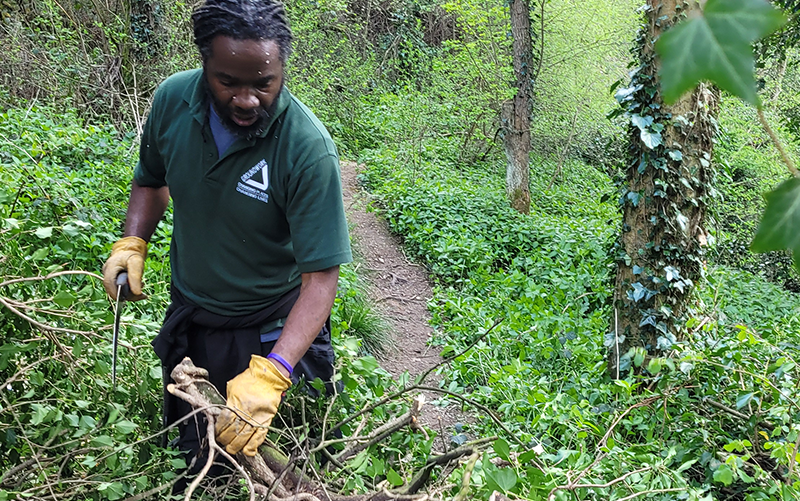 Upcoming habitat projects
We need volunteers on Sunday 21 January 2024 10am – 1pm. We'll be at 1620s House and Garden at Donington le Heath doing woodland work, including cutting back vegetation alongside paths and coppicing.
Come in sturdy footwear and dress for the weather with a waterproof. If you have work gloves please come in them – if not they can be supplied. We will bring hand tools, such as rakes etc and biscuits. Let's make a difference to this lovely area!
Our Smile project tackles isolation and loneliness.
Some people don't speak to anyone for days, if not weeks and months.
We bring local people together to make meaningful connections and give them the tools to break the silence.
By volunteering, you'll help people Smile again – and no doubt you will, too!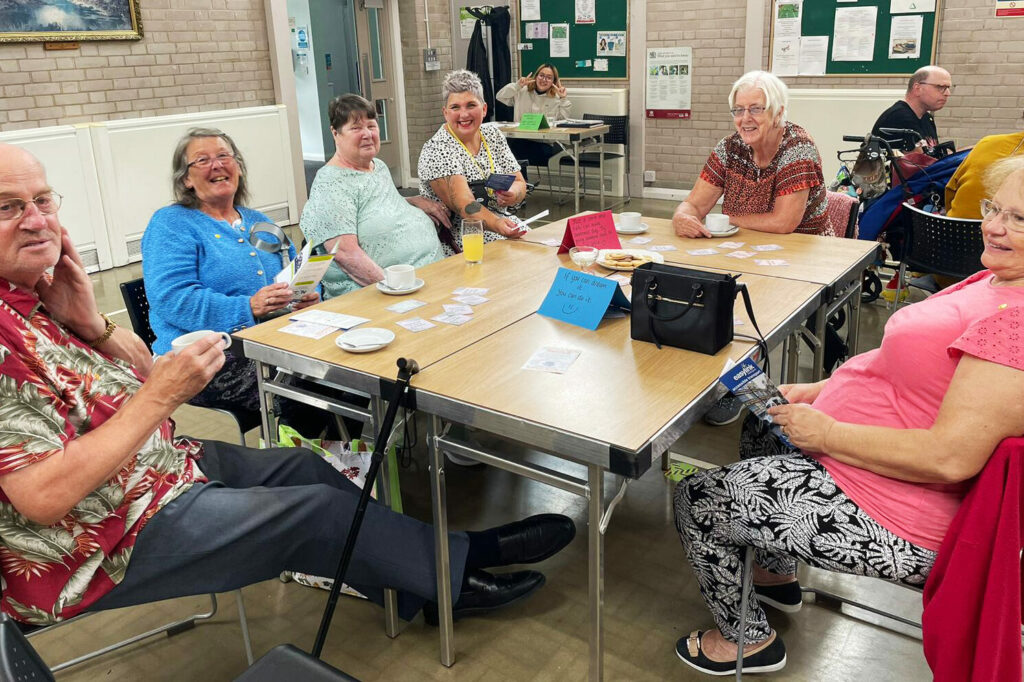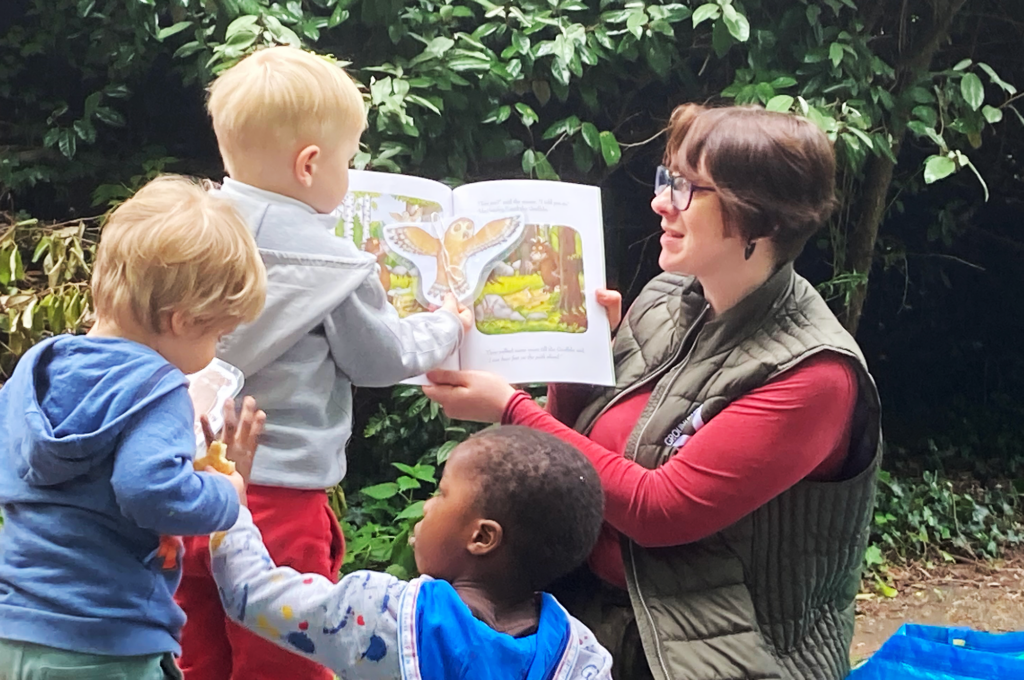 Connecting with nature
We host a series of outdoor activities for pre-schoolers across Nottingham and Nottinghamshire.
As a volunteer you can support with delivering sessions, prepping craft materials, and reading stories in the woods. This experience is great for anyone who is looking for experience in childcare, or anyone who loves to look after little ones and nature.