Groundwork now offers a range of Climate Commitment Support Services that have been designed to provide independent and impartial support for your organisation to deliver on its carbon reduction goals.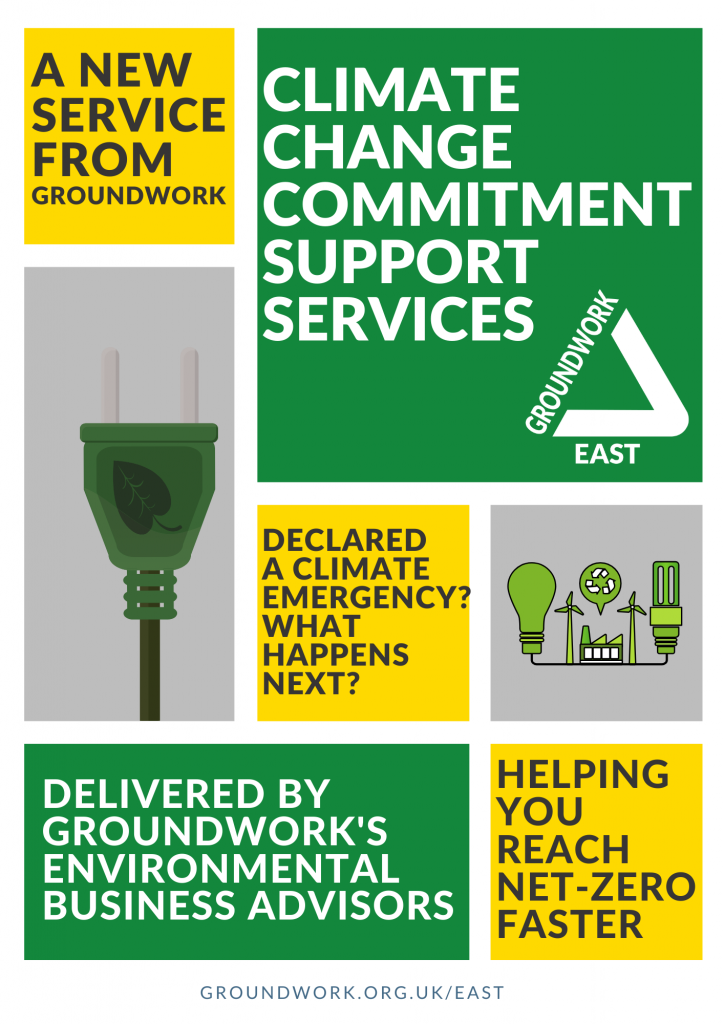 How does it work?
A specialist team of expert environmental advisors will work with you, utilising industry-leading tools to calculate and forecast a comprehensive and achievable pathway to net-zero emissions.
---
What services are on offer?
Groundwork can provide bespoke advice and support including:
Preparation of Greenhouse Gas Emissions statements
Detailed energy and resource audits
Comprehensive costings for implementation, detailing return on investment
Reviews of sites and services
Carbon reduction planning and report production to identify quick-impact actions and longer-term strategies
Support to communicate carbon reduction commitments to staff, clients and the wider community
---
Why Groundwork?
Groundwork is the UK's leading sustainability and community charity with a demonstrable track record providing expert environmental advice to local authorities, businesses and organisations of all sizes.
---
Following our declaration of a Climate Emergency we commissioned Groundwork to carry out an independent review of the Council's current performance on carbon emissions, benchmark our performance and identify priorities for future action. The detailed report, with many references to best practice, has provided an excellent starting point and will help to inform the development of our Climate Emergency Action Plan. The findings from the review were presented by Groundwork to the members of our Environment Task Group at their first meeting.
A Suffolk Local Authority