Tougher times to come: a look at the Spring Statement that doesn't cut it, and how we're trying to help
They say desperate times call for desperate measures, but sometimes that's not what you get. Instead, in the face of the worse cost of living crisis since the 1950s, we see lackluster policies getting rolled out that don't come close to doing enough.
Being in government during any crisis can be challenging, but especially so when these crises start to pile up in the space of a few years.
The pandemic forced the government into action; faced with an economy that slowed to a crawl, massive fiscal spending was implemented to account for the struggles businesses and employees would face.
Among other policies, furlough contributed to a record for peacetime borrowing (now, as the war in Ukraine carries on, this idea of peace seems threatened- as has any hope of a true economic bounce back) in this country. Perhaps, bearing this in mind, we can see why the government has since been hesitant to carry on with those large spending packages.
If we look too much into the why this has happened, we can get bogged down in ideology and partisan politics. We can talk about fiscal conservatism, and the way that some decisions seem tailored to fitting election timelines, but that's neither here nor there- ordinary people are going to be affected.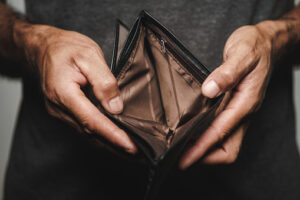 In any case, Wednesday's 'mini-budget' was criticised for not going far enough:
'In his analysis of the Chancellor's spring statement, the head of the Institute for Fiscal Studies Paul Johnson said Mr Sunak's package of support for struggling households and tax cuts announced yesterday was not enough to offset the fall in real earnings as inflation soars to nearly nine per cent this year.'
Meanwhile, newspapers across the political spectrum are united in their criticism for the 'mini-budget'. For example, 'The Daily Express, usually supportive of Boris Johnson's government, opts for the headline: "The forgotten millions say: what about us?"', while the 'Daily Mirror tells the chancellor "thanks for nothing" as it highlights what it says is a lack of help to tackle soaring energy bills, and for "struggling pensioners".'
According to the Resolution Foundation (a think tank), the Spring Statement means '1.3milion Brits including half a million children will be dragged below the poverty line,' and a 'typical working-age household will see their real income fall 4% next year – a loss of £1,100, the Resolution Foundation think tank says.'
Fuel duty
Fuel duty was slashed by five pence per litre. This was one of the most notable measures, both for how talked about fuel prices have been up to now, and for how negligible the saving this measure offers: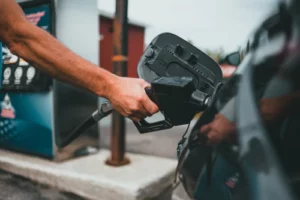 'The RAC motoring organisation said that move would knock £3.30 off the cost of filling a typical 55 litre family car.'
Another small change which won't make a lot of difference:
'There'll be 0% VAT to pay for homeowners investing in energy saving materials such as solar panels, heat pumps or insulation for the next five years. Up to this point, VAT had been charged at 5%.'
This hopefully will encourage more people to invest in energy-saving measures, but won't mean much for people already struggling with fuel poverty.
National Insurance
The national insurance threshold rise will be going ahead, despite calls for Sunak to delay it.
This can help you calculate how much you need to pay based on your income.
How we're trying to help those suffering from fuel poverty
'The Green Doctor service helps advise people on how best to reduce their energy usage and bills, informing them of what financial assistance is available.
'The service also installs low-cost energy saving measures such as LED lightbulbs and draught proofing, which will help to save energy, and, in turn, money.
'The cheapest energy you can get is the energy you don't use. A change of mindset is going to be important for many people to help them through this tough time. However, there are also some people already doing as much as they can, and are unsure as to what to do next – speak to the Green Doctors; it's a free service, and will be able to ensure you do as much as possible to alleviate the financial strains you face.'
So, there you have it. We'll be here to help, even though we know it's going to be an uphill battle.
Then again, when isn't it?
Matthew Thomas