Rushcliffe residents get free energy advice from Green Doctors
Rushcliffe residents get free energy advice from Green Doctors
To support Rushcliffe residents with their energy bills this winter, local charity Groundwork Five Counties has received funding from the UK Shared Prosperity Funding (UKSPF).
The money will be used by the charity's Green Doctor, a free advice service that provides energy support to local households to help residents save energy, reduce bills, and live in a warmer, more comfortable home.
Over 150 households are set to benefit from this service, which is free of charge to the user and funded by Shared Prosperity Funding from the UK Government. Anyone is free to apply for this service, which aims to support close to 400 local people.
Penny Halewood, Head of Communities and Impact at Groundwork Five Counties, says: "Far too often we hear of people not wanting to put their heating on due to energy costs, even in the middle of winter.
"Living in the cold can make people ill, impact children's development and exacerbate existing health issues, as well as bring on issues within the property such as frozen water pipes, damp and mould.
"Our Green Doctors can identify the cause of heat loss in your home, such as draughty windows or doors, identify and tackle damp and mould problems, give useful tips on saving energy and support you with paying off debt, switching energy providers, accessing emergency heating or financial support from the government.
"We can also give out energy and water efficiency items such as draught excluders, energy saving light bulbs and reflective radiator panels to keep the heat in.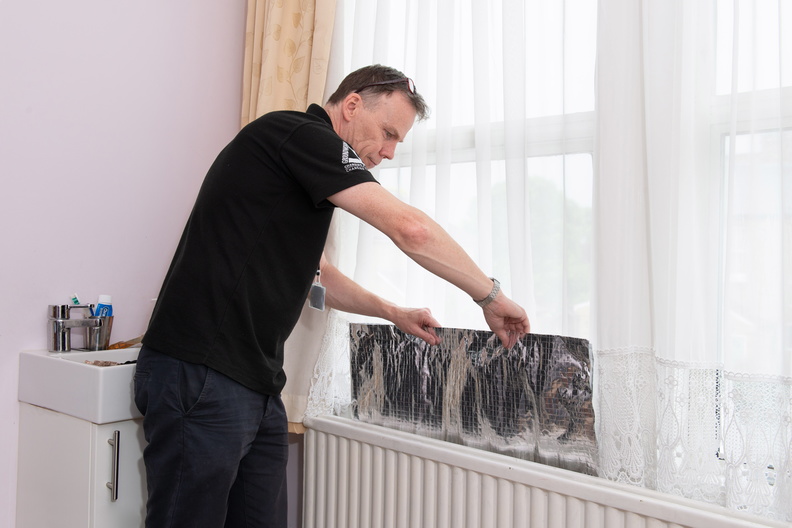 "Our Green Doctors are all fully trained, friendly and sympathetic. We will visit your home to have a chat about the issues you are facing and come up with practical solutions that work for you. This service is completely free of charge and without judgement.
"We want people to be able to stay warm and healthy this winter, and especially with energy costs still so high, we are more needed than ever."
To find out more about the Green Doctors and to get help free of charge, visit the Groundwork Five Counties website: https://www.groundwork.org.uk/fivecounties/green-doctor/
The charity would like to thank Rushcliffe Borough Council for awarding this funding, and Rushcliffe Community & Voluntary Service for their support in the delivery of the Green Doctor programme.