Groundwork is a federation of charities mobilising practical community action on poverty and the environment across the UK.
Our teams across the UK are bringing communities together, promoting greener lifestyles and helping people into employment.
These are just a few of the stories of the thousands of people we support every year.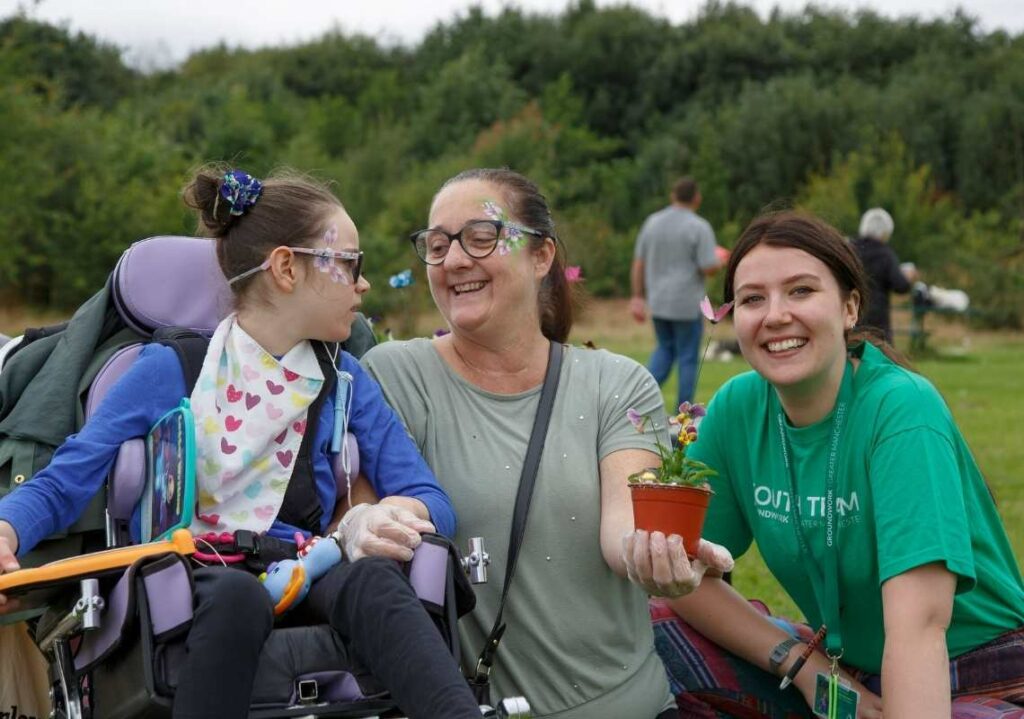 A stepping stone into a new career.
In July 2022 Josh was one of the volunteers that helped Groundwork to install a first of its kind tidal floating ecosystem along the Newcastle Quayside. His hard work and the technical knowledge he had from his degree impressed Biomatrix, the manufacturers of the floating ecosystem, so much that they offered him a permanent job. He's now working for them installing floating ecosystems across the UK.
Taking control of rising energy costs.
John is a talented photographer but his health and out of control energy bills were making it impossible to remain positive and creative. Like millions of other UK residents, his electricity and gas bills were a constant worry. With the support of a Groundwork Green Doctor he now has his bills and life back on track.
From eyesore to community asset.
Before the Grow Speke garden was created the site was derelict and attracted flytipping, drug use and anti-social behaviour. Now there are vegetable gardens, fruit trees, and lots of bees in eleven beehives, thanks to the hard work of local volunteers. Local families in need benefit from donations of food grown on the site. The garden is also a venue for training people in horticultural and construction skills and local schoolchildren attend outdoor learning sessions. Above all, the site acts as a community hub that brings neighbours together who otherwise would be socially isolated.
Love my river
The 'Love my River' project connects communities with their local rivers to help them to protect and monitor biodiversity. Jake joined the project from university and has used it as a springboard to get the experience he needs in ecology to follow his dream to become a wildlife documentary filmmaker. Groundwork supports people into thousands of green jobs like this every year, helping to create a better and greener future for people and communities across the UK.
Wellies in the woods
Wellies in the Woods works with parents and carers who wouldn't normally get out into nature with their children. It gives them the skills and confidence to get the benefits of natural play. Sessions are a mix of activities like creating bird feeders, playing hide and seek, treasure hunts, environmental education, campfire safety and simply having fun outside splashing in puddles. Parents tell us that their children love it, whatever the weather, and go away having made new friends and with a set of new skills to engage with nature.
Getting young people's careers on the road
At Westminster Wheels, young people aged 17-24 learn how to be cycle mechanics. They get paid the London Living Wage for six months to put their skills into practice, refurbishing unwanted and unloved bikes that are donated to the project. These are then sold or given to local people in need of – such as unemployed young people, parents on universal credit who can't afford children's bikes, homeless people, and those with health conditions.