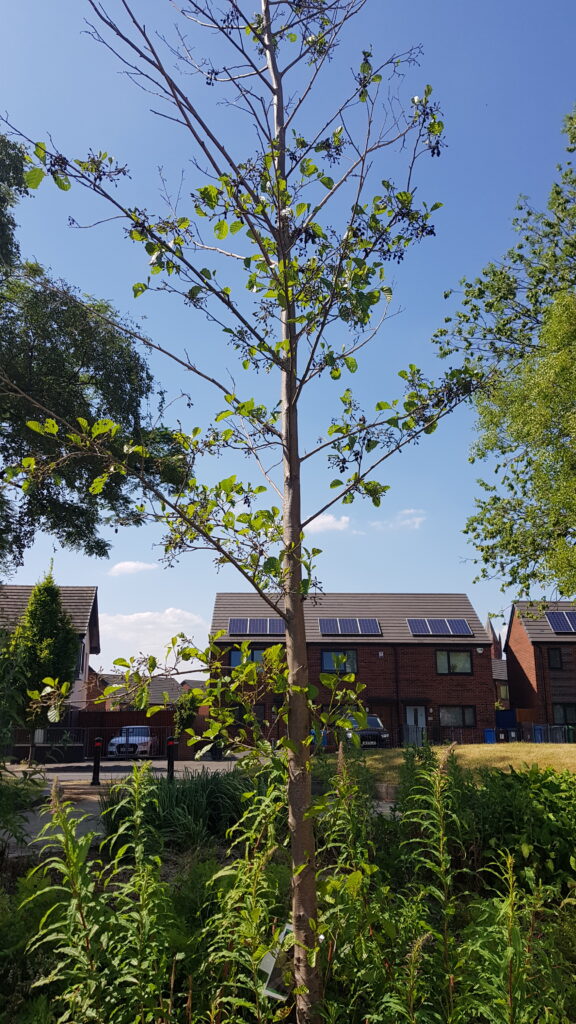 Common alder pollen seeds have been found in peat, showing that the tree has been in Britain for thousands of years.
Alder prefers wet ground and is often seen on the banks of rivers.
When the wood is cut it takes on a blood-orange tinge, which made people think it was bleeding.
The bark, fruit and leaves have been used to make dye.  While the wood was used to make clogs, broom handles and charcoal.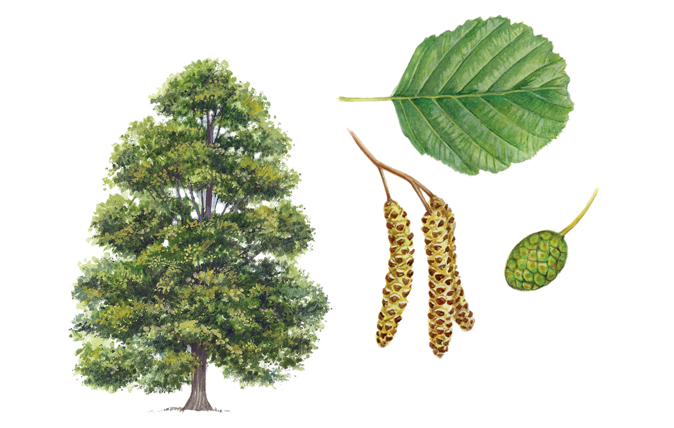 *Artwork provided via https://www.countrylife.co.uk/gardens/a-simple-guide-to-identifying-british-trees-85493