BLOG: A traineeship at the forefront of vital bumblebee conservation work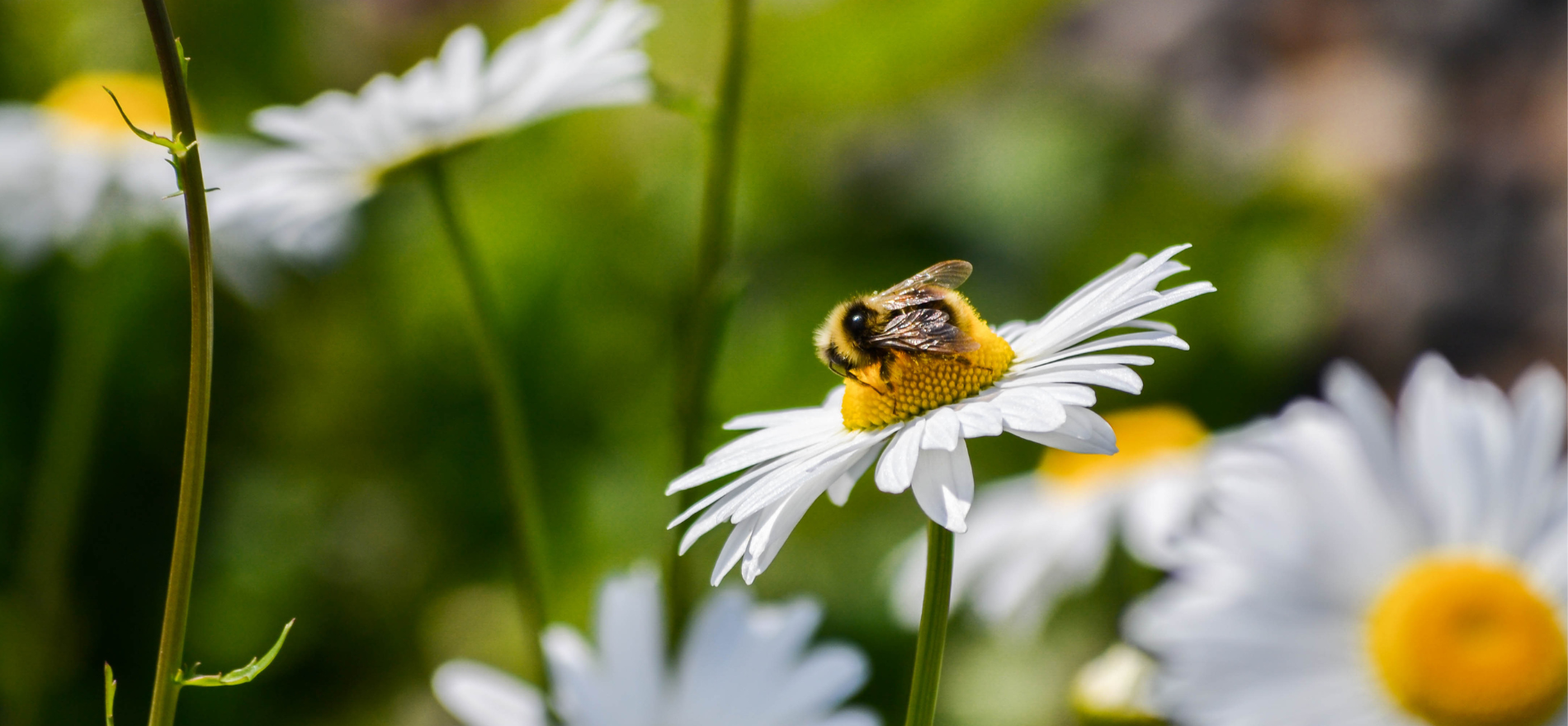 30 June 2023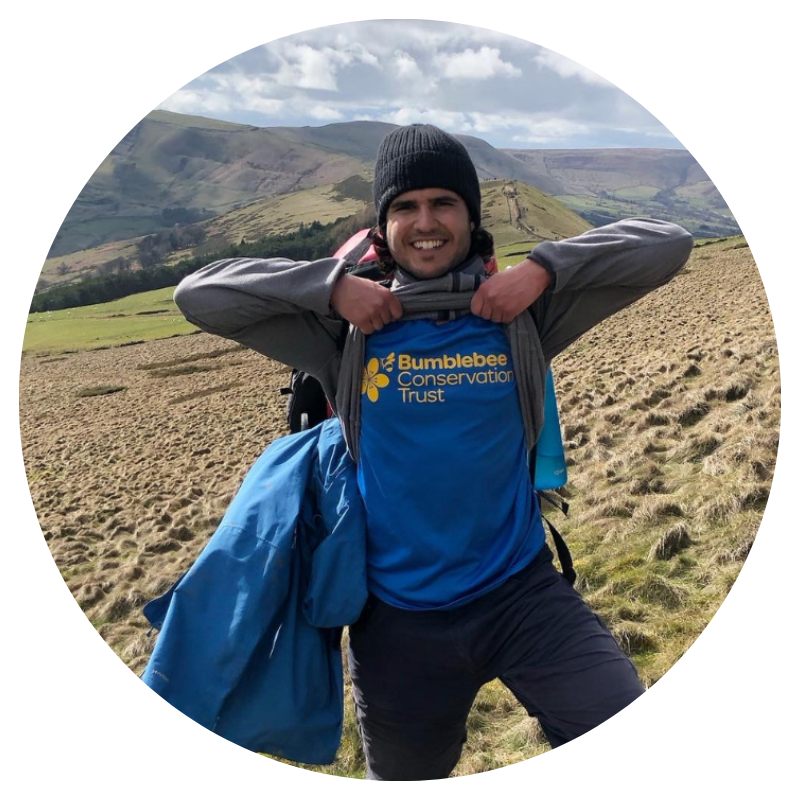 Aydan, 22, is a New to Nature trainee working at the Bumblebee Conservation Trust as a Bee-Connected Trainee. Read Aydan's reflections from his placement so far, which amongst many other successes, has seen him organise and deliver a talk at an event which engaged 800 people.
Working for the Bumblebee Conservation Trust is an incredible privilege that allows me to be at the forefront of vital conservation work. Here, we undertake remarkable initiatives that have a significant impact on bumblebee species.
One such project is Bee-Connected, which employs proven management strategies to enhance and preserve rare bumblebee species. In our project area alone, we have re-recorded five rare species in locations where they hadn't been seen for 5 to 25 years.
Our primary objectives revolve around safeguarding, enriching, and sustaining common bumblebee species, with a particular focus on the rarer ones. In fact, out of the seven rare species found in the UK, five of them can be found right here in Kent.
As part of my role, I often find myself immersed in breathtaking wildflower meadows, conducting bumblebee surveys to closely monitor population trends. On other days, I venture out to new sites, including farms and green spaces managed by parish councils, offering tailored habitat advice and implementing habitat management measures. These interventions play a crucial role in improving the floral diversity and providing suitable nesting and hibernation sites for bumblebees.
Moreover, we engage in numerous public outreach events as part of our efforts to raise awareness. For instance, we organise bumblebee identification training courses at our recently managed areas, designed for volunteers and wildlife interest groups to improve their skills. Through these initiatives, we hope to inspire local communities to foster a deeper connection with nature and develop a vested interest in preserving local bumblebee populations.
Engaging both landowners and the wider community is vital to our cause. Once habitat improvements are implemented, it is crucial to engage in long-term monitoring and maintenance to accurately gauge progress and measure successes. Local communities play a vital role in sustaining this momentum. By actively participating in monitoring efforts, they contribute to the ongoing conservation and protection of our bumblebee species.
Preserving and conserving bumblebee species is of paramount importance due to their immense ecological and economic value. Insect pollination, of which bumblebees are key players, is responsible for over 84% of high-value crop production and 80% of wildflower pollination.
In monetary terms, pollination contributes nearly £700 million annually to the UK economy.
Bumblebees possess a unique ability known as "buzz-pollination" or "sonication," which enables them to uncouple their wing muscles, grasp a flower's anthers with their jaw parts, and vibrate their bodies to dislodge pollen. This specialised pollination technique is crucial for the successful reproduction of certain food crops such as aubergines, blueberries, and tomatoes.
Bumblebees are extraordinary creatures that play a vital role in sustaining our ecosystems and our way of life. Recognising their significance, I dedicate my efforts to the conservation of these remarkable little creatures, thereby securing the future of our natural world and our own well-being.
---
Notes to Editors
For more information please contact: media@groundwork.org.uk
About New to Nature
New to Nature will offer new, full-time, temporary work placements in nature and landscape organisations across the UK, aiming to increase diversity and enrich the environmental sector.
Funded by The National Lottery Heritage Fund as part of the celebrations to mark the Queen's Platinum Jubilee and the King's Coronation, the programme will run until September 2024 and will provide paid work placements for at least 95 people, targeting young people from diverse backgrounds to undertake a range of environmental roles.
New to Nature is delivered through a partnership of Groundwork, The Prince's Trust, Disability Rights UK, and Mission Diverse. We are working closely with the Youth Environmental Service to ensure the programme acts as a stepping stone for a longer-term journey of change in the sector: www.groundwork.org.uk/projects/new-to-nature/