Supporting the relief effort
Groundwork is using its programmes, resources and expertise to support the Covid-19 relief efforts in local communities. Here are some examples of what we're doing to help.
Supporting the relief effort
Please note – this information is being regularly updated as new projects develop.
---
Tesco Bags of Help COVID-19 Fund
Groundwork has been helping Tesco provide rapid support to local community organisations impacted by the Covid-19 crisis through its Bags of Help grant programme. 4,000 grants of £500 are being provided to organisations who are supporting vulnerable groups.
Find out more about the Bags of Help COVID-19 Fund
Groundwork manages a number of other national grant programmes that are helping support local charities and community organisations.
Read our statement about Groundwork grants and COVID-19
---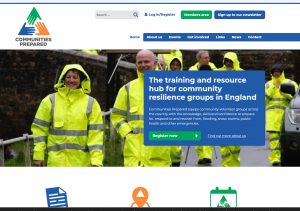 Preparing response volunteers
Communities Prepared is a training and support programme managed by Groundwork which aims to equip communities across the country with the knowledge and tools to prepare for emergencies.
The Communities Prepared team have put together a new training module which can be used by councils and other organisations wanting to train volunteers to support the public health emergency response.
---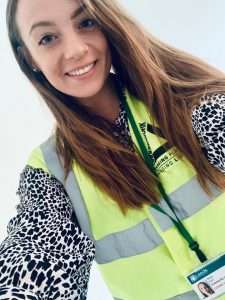 Hub of the community
Vulnerable people across Leeds are benefitting from a Covid-19 Community Care Hub that is being supported by Groundwork.
The citywide scheme, led by Leeds City Council alongside Voluntary Action Leeds, is recruiting local volunteers to offer support to vulnerable people who need food, medicine and other supplies.
Groundwork is running the hub across North and South Morley and Ardsley and Robin Hood and so far over 130 volunteers have signed up to support the local community. Volunteers are receiving virtual training via Voluntary Action Leeds to ensure they have all the information they need to volunteer safely and effectively.
---
Let's get down to business
Groundwork's Business Improvement District specialists have been supporting over 1,100 companies across Cheshire and Warrington through the Covid-19 crisis. The team have been providing support to help businesses access grants, financial assistance and information from the Cheshire and Warrington Growth Hub.
Groundwork's business manager is part of the Cheshire West and Chester Council Gold Command Steering Group, which brings together partners such as the Federation of Small Businesses, Chamber of Commerce, Cheshire and Warrington LEP and the Growth Hub to provide a partnership approach to supporting business resilience through the pandemic.
---
Parcels of kindness
In Blackpool, Groundwork is managing a food distribution programme on the Grange Park estate as part of Blackpool Council's Corona Kindness network.
Led from @TheGrange community hub, Groundwork staff are delivering food parcels and providing welfare checks to vulnerable residents within the community who are self-isolating and don't have a support network.
To date, more than 250 food parcels and 800 Easter eggs have been distributed in partnership with staff from Blackpool Coastal Housing, HIS Provision, ROC, Blackpool Council and local volunteers.
---
Big support for Big Local
Groundwork is helping Big Local areas in Cheshire (Rudheath and Witton Together and Latchford) and Halton (Windmill Hill) as they support the coronavirus response on a local scale. Projects supported include funding hot meals for homeless people housed in Northwich as well as providing funds for materials to enable members of a local sewing group to create PPE for front line healthcare workers.
---
Co-ordinating volunteering in the capital
Across London Groundwork is working closely with local authorities and partners to help communities in need by co-ordinating volunteer relief efforts.
In Waltham Forest and Barnet, Groundwork is leading the volunteer response; managing online recruitment, leading communications, coordinating volunteer deployment, supporting other organisations on their volunteer opportunities and sharing best practice.
In Kingston, Groundwork is a member of Kingston Partnership Together, working with the council to identify need and coordinate volunteer response. Groundwork is also supporting Westminster Connects by advising on volunteer management best practice, role design and coordination.
To date more than 9,000 volunteers have been registered.  On the ground, this is ensuring that people have access to much needed services and support, including food and medicine delivery, telephone support, care support workers and a befriending service for those in need of social interaction and a friendly voice at the end of the phone.