Heather: Inspiring the next generation through outdoor education
After finishing her A-Levels, Heather undertook a teaching assistant apprenticeship and loved working with children, particularly in the PE lessons as these combined being outdoors with her passion for youth work. The opportunity to apply for the Youth Work Assistant at Scotswood Garden came at the perfect time and is helping her to gain practical experience as well as qualifications.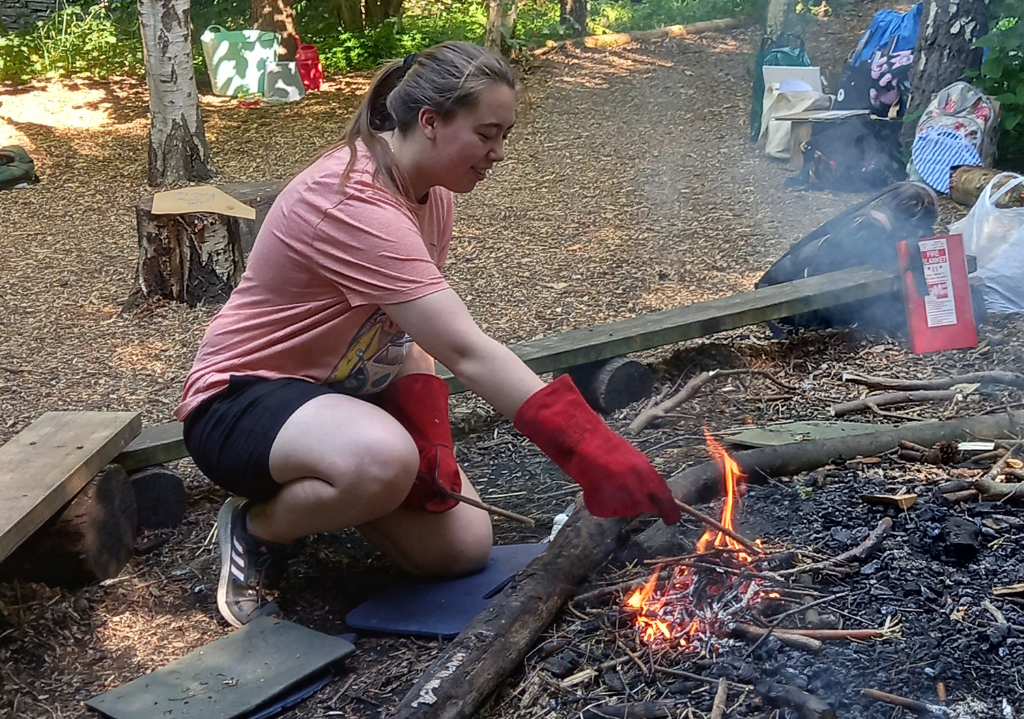 ---
Scotswood Garden in Newcastle upon Tyne welcomes people of all ages and backgrounds to visit or volunteer. Three ponds attract a variety of wildlife including the rare great-crested newt. The forest gardens are some of the oldest in the country and provide a range of fruits, nuts and other food, as does the orchard. The education and youth programmes at Scotswood Garden cover a huge variety of themes, and activities including pond dipping, environmental arts, forest schools and the Duke of Edinburgh Award.
Heather, 19, lives very locally to the organisation, and has been involved for the past ten years in various capacities. From a participant in the youth groups, to becoming a young peered worker and now in her twelve-month paid work placement through the New to Nature programme.
Heather helps to plan and run three outdoor learning sessions per week, each tailored to different age groups and abilities. Alongside this, Heather is assisting with Forest Schools and she will achieve a formal Level 1 Forest School Leader qualification by the end of her placement.
Heather said:
"Even though it's in the city, Scotswood Garden is like a little nature community and it's just nice to go outside and enjoy it. Run around, play games, have fun and cook and learn new skills.
As a kid, I was always outside. I said I would never get a nine to five job working in an office. There are always admin days here and there but I don't want to do that the whole time, I want to be out there doing the activities!
"I'm glad I'm getting the Forest School qualification because I feel like that's the ideal pathway for me. It's improving my confidence as I'm working with a wide range of people, from ages five to 18 and also adults who also have additional needs.
"The placement has been really good and I've been gradually given more responsibility. The team are really supportive and I'm just really happy here."
---
New to Nature is funded by the National Lottery Heritage Fund as part of the celebrations to mark the Queen's platinum jubilee and King's coronation, delivered through a partnership of Groundwork, The Prince's Trust, Disability Rights UK, Mission Diverse and the Youth Environmental Service.