Josh Pridding: Floating ecosystems were a stepping stone to a new career.
Revitalising our Estuaries
Revitalising our Estuaries is a river estuary restoration project managed by Groundwork that is fighting the climate and biodiversity crises on six estuaries across North Eastern England.
Many of these estuaries were heavily damaged by industry and lack spaces for nature. This project is restoring the estuaries for local people and businesses, as well as the rare and iconic wildlife that our rivers are home to.
Volunteers are playing a key role in transforming these spaces and this is also giving people the skills and experience they need to make progress in their careers. One of these volunteers, Josh Pridding, worked on the Tyne estuary and helped to restore salt flat habitat and to install innovative floating ecosystems.
Floating ecosystems
Floating ecosystems are a floating islands packed with plants that can be installed along the edge of bodies of water, where nature would otherwise be missing. This is usually where the edge of the water is built up with homes and businesses and it creates space for pollinators, birds, molluscs and fish.
Josh helped Groundwork to install a first of its kind tidal floating ecosystem along the Newcastle Quayside in July 2022. His hard work and the technical knowledge he had from his degree impressed Biomatrix, the manufacturers of the floating ecosystem, so much that they offered him a permanent job. He's now working for them installing floating ecosystems across the UK.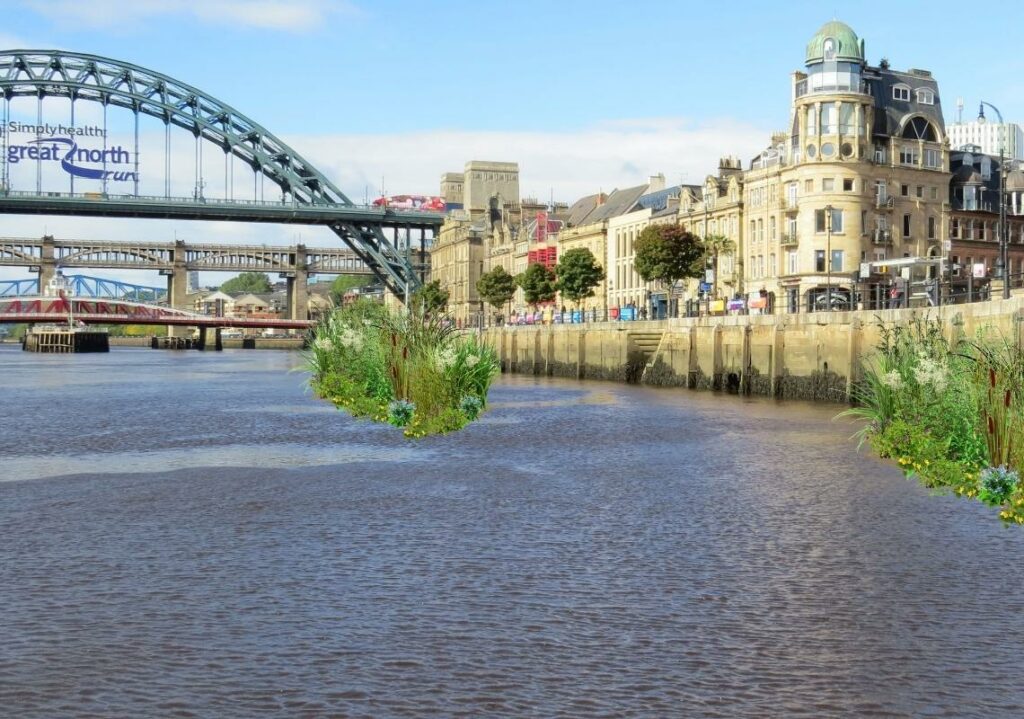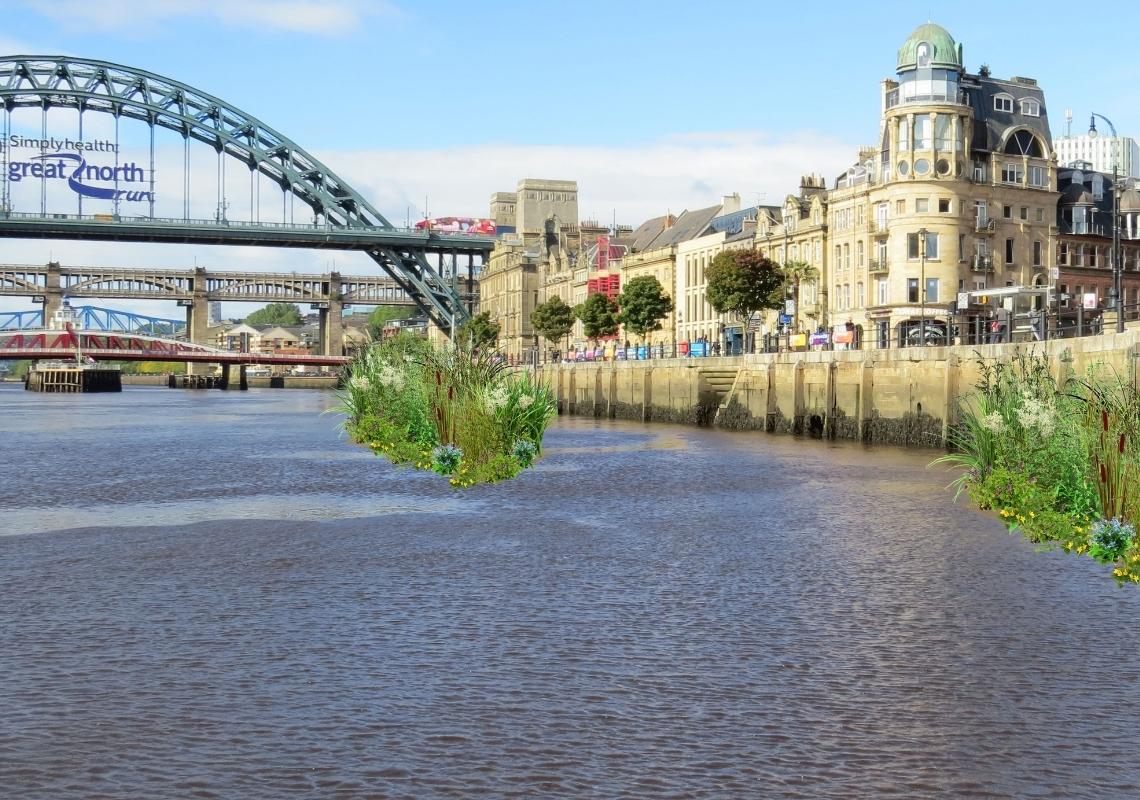 ---
Find out more about floating ecosystems
Find out more about the Revitalising our Estuaries project