Groundwork London is proud to be a part of the UK Government's
Kickstart scheme
. We are offering job placements for young people here at Groundwork London, across various areas of our organisation. We are also working with other Employers across London to find eligible candidates for their role vacancies. So there are lots of opportunities for you to take part in the Kickstart Scheme!
Please find a full list of the currently available vacancies in the table below.
Eligibility criteria:
To be eligible for a Kickstart vacancy, you must be aged 16-24 and currently receiving Universal Credit.
How to apply:
You will need to be referred for a role by your JCP Work Coach. However please don't hesitate to get in touch if you have any questions about the roles available; we'll be more than happy to discuss them in further detail: gwl.kickstart@groundwork.org.uk or 07716 994 173.
Current Kickstart Scheme job vacancies: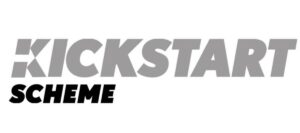 Company Name
Job Title
Location
Additional information
Find a Job Link
Airlabs
Sales/Community Engagement Officer
Baker Street/Central London/home working
This job promotes the use of air quality data network to local residents/businesses in various London boroughs via phone calls, face to face interaction and events. Candidates must be confident communicators.
Kickstart – Community Engagement Officer
Airlabs
Operational/ Technical Assistant
Baker Street/Central London/home working
This job supports the design and installation of an air quality network project in Camden, this role involves research and data analysis. Candidates must have good technical/IT skills.
Kickstart – Operational/Technical Assistant

Groundwork London
Social Media Curator

Peckham

 

This job

create

s

communication campaigns that target and engage young people, and evaluate the impact of these activities against agreed-upon measures, in order to inform the creation of future campaigns/resources and means of engaging with young people.

 

Social Media Curator –

Peckham

 

Groundwork London

Barnet Food Hub Assistant

 

East Barnet

 

This job supports local food banks and other charities to tackle food waste and hunger. The role will involve preparing food packages and recipe kits as well as dealing with the logistics of deliveries and collections with local partners. 

 

Candidates will ideally have a driving license. 

Kickstart – Food Hub Assistant (Barnet)

 

 

Groundwork London

Junior NEET Project Officers (x2)

 

Central London/

 

Croydon/ 

Home working 

These jobs support employment

programmes

for young people (aged 16-24). The role will involve shadowing an experienced Employment Advisor, learning to provide advice and guidance to people who are unemployed, supporting them to gain qualifications and apply for jobs, editing CVs and preparing for interviews. 

 

Kickstart – Junior NEET Project Officer (Croydon)

 

 

Kickstart – Junior NEET Project Officer (Central London) 

 

Groundwork London

Trainee Appliance Engineer

 

Wandsworth

 

This job involves refurbishing household appliances (e.g. washing machines) – you would learn how to repair machines and prepare for resale. 

 

Candidates must be a Lambeth resident 

Kickstart – Trainee Appliance Engineer

 

Groundwork London

Ebay

Parts Operative

 

Wandsworth

 

This job involves stock management and posting photos and information about used parts on

Ebay

, and arranging for postage of items to customers. 

 

Kickstart – Trainee eBay Parts Operative (REWORK) (dwp.gov.uk)

 

 

Groundwork London

Junior Cycle Mechanic

 

Westminster

 

This job involves learning how to maintain and fix bicycles. Post-holders will gain a Level 2 qualification in bicycle mechanics and work in a community bike project. 

 

Candidates must be a Westminster resident 

Kickstart – Junior Cycle Mechanic

 

Groundwork London

 

Westminster Wheels Bicycle Courier

 

Westminster

 

Working as a bicycle courier, delivering parts and packages to destinations across Westminster, responsible for planning routes and advising on delivery times.

 

Candidates must be a Westminster resident 

Kickstart – Westminster Wheels Bike Courier

 

Groundwork London

 

Trainee ICT Support Officer

 

Waterloo/ Hackney/ Working from Home

 

Providing general IT support to the

organisation

, setting up laptops, diagnosing issues with IT systems, and responding to requests for new equipment. Candidates must have very strong IT skills and ideally IT qualifications. 

 

 

Kickstart – Trainee ICT Support Officer

 

Groundwork London

 

Youth

Programmes

Assistant (x5)

 

Hackney/ 

 

Working from Home – a mixture of both 

Working across multiple youth

programmes

, assisting with organising events in schools, social actions and activities for young people, conducting administrative tasks and supporting with running of all kinds of events. 

 

Kickstart – Youth

Progra

mme

Assistant

Groundwork London

Trainee Facilities Officer

 

Hackney

Providing facilities and administrative support, ensuring that premises are open, alarm systems are functioning,

conducting

fire drills, ensuring waste is collected, providing building inductions and other general support across offices. 

 

Kickstart – Trainee Facilities Officer

 

Groundwork London

Retail Assistants – The Good Store

 

(x3)

 

Westminster

Providing customer service in a new sustainability-focused shop, advising customers about the eco-friendly credentials of different items, encouraging sales, and maintaining a welcoming shop environment. Candidates must have customer service retail or hospitality experience.

Kickstart – Retail Assistant – The Good Store

 

Groundwork London

 

Furniture Workshop Assistant

 

Colindale (Barnet)

 

Working in a furniture workshop, learning various carpentry and upholstering skills, the safe use of a variety of tools and keeping the workshop and storage areas tidy and clean. An interest in carpentry, painting or workshop work is essential. 

 

Kickstart – Furniture Workshop Assistant – The Loop Grahame Park (dwp.gov.uk)

 

Groundwork London

 

Trainee Project Assistant – Silver Linings

 

Hackney

Working on a community woodworking project, supporting with setting up and clearing up after sessions, conducting general administrative duties

such as producing

PowerPoint

slides, and conducting feedback surveys on participants. 

 

Kickstart – Trainee Project Assistant (Silver Linings)

 

Groundwork London

 

Trainee

Comms

and Marketing Assistant

 

Waterloo/

 

Hackney/

Islington/

Working from Home

 

Providing

comms

and marketing support to a wide variety of projects, helping to plan social media and website content, and evaluating the success of different campaigns to promote the projects. Conducting case studies and taking photos. Candidates must have good written English and design skills.

 

Kickstart – Trainee

Comms

and Marketing Assistant

 

Groundwork London

 

Green Team Maintenance Assistant

 

Hammersmith &

Fulham

 

Working in a mobile Green Team, conducting gardening and horticultural tasks such as planting, grass cutting, watering, weeding, and other activities in green spaces across London.

Kickstart – Green Team Maintenance Assistant

 

 

 

Groundwork London

 

Green Team Maintenance Assistant

 

Islington

Working in a mobile Green Team, conducting gardening and horticultural tasks such as planting, grass cutting, watering, weeding, and other activities in green spaces across London. 

 

Kickstart – Green Team Maintenance Assistant (Islington)

 

 

Groundwork London

 

Green Team Maintenance Assistant

 

Westminster

Working in a mobile Green Team, conducting gardening and horticultural tasks such as planting, grass cutting, watering, weeding, and other activities in green spaces across London. 

 

Candidates must be a Westminster resident 

Kickstart – Green Team Maintenance Assistant – Westminster

 

 

Idverde

Green Space Maintenance Assistant

 

Enfield

This job is an entry-level gardening job. Post-holders will learn all kinds of grounds maintenance skills, e.g. grass cutting, weeding, edging, planting, pruning. 

 

Kickstart – Green Space Maintenance Assistant (dwp.gov.uk)

 

Idverde

Green Space Maintenance Assistant

 

Eltham Palace 

 

This job is an entry-level gardening job. Post-holders will learn all kinds of grounds maintenance skills, e.g. grass cutting, weeding, edging, planting, pruning. 

 

Kickstart – Green Space Maintenance Assistant (dwp.gov.uk)

 

Idverde

Green Space Maintenance Assistant

 

Camden

This job is an entry-level gardening job. Post-holders will learn all kinds of grounds maintenance skills, e.g. grass cutting, weeding, edging, planting, pruning. 

 

Kickstart – Green Space Maintenance Assistant (dwp.gov.uk)

 

 

Glendale Managed Services

 

Trainee Gardener (x8)

 

Lewisham

 

Working as a trainee gardener, assisting with all aspects of grounds and park maintenance including grass cutting, hedge maintenance, plant bed maintenance, litter picking, etc. 

 

 

Kickstart – Trainee Gardener

 

 

 

Glendale Managed Services

 

Trainee Infrastructure Maintenance Operative

 

Lewisham

 

Working as a trainee in the

infrastructure installation team, carrying out repairs to park furniture, play areas, footpaths, fencing, buildings, and other features in parks.

 

Kickstart – Trainee Infrastructure Maintenance Operative

 

 

Yondr

Charitable Foundation Coordinator

 

City of London/Working from Home

 

Working to coordinate charitable activities within the business, promoting and arranging volunteering and fundraising activities, producing internal communications, and reporting back to management on fundraising progress and targets

 

Kickstart – Charitable Foundation Coordinator

 

 

 

Yondr

 

Trainee Construction/Real Estate Development Manager

 

City of London/Working from Home

 

Working with

Yondr's

development team, supporting the planning of new land acquisitions and construction planning processes. Supporting with administration, project planning, and liaison with external partners such as architects and planners. 

 

Kickstart – Trainee Construction/Real Estate Development Manager

 

 

 

Yondr

IT Administrator

 

City of London/Working from Home

 

Providing support to the Enterprise Resource Planning team, ensuring all training and support documents are kept up to date and available. Supporting with team planning, updates to software, reviewing support desk requests, and updating FAQs

 

Kickstart – IT Administrator

 

 

Young Barnet Foundation

 

Communications Assistant (x1

)

 

Barnet

This job involves creating engaging online content for websites, social media, and other channels. Young Barnet Foundation supports numerous charities and other projects in Barnet to deliver better services for children and young people. 

 

Candidates need to have a strong understanding of social media and design/creative skills 

Communications Assistant