Kickstart your career with Groundwork
What is Kickstart?
Kickstart is a government funded initiative through the Department of Work and Pensions. It funds employers to create new jobs for young people.
Who is Groundwork?
We're a charity mobilising practical community action on poverty and the environment across the UK. At Groundwork we're passionate about creating a future where every neighbourhood is vibrant and green, every community is strong and able to shape its own destiny and no-one is held back by their background or circumstances.
We're providing hundreds of young people with their first jobs in community and environmental work through Kickstart to help young people to develop the skills they need to be at the forefront of a new green economy
Apply for a job through Kickstart
If you're up to the age of 24 and are claiming Universal Credit, Groundwork's Kickstart placements can help you into careers that help protect the environment, tackle climate change, and support local communities.
You'll get paid a real wage, gain valuable experience and we will give you all the training and support you need to succeed.
Interested?
Getting started is as easy as 1, 2, 3:
Step 1:
If you're interested in taking part you'll need to register with your local Jobcentre where all vacancies will be advertised and available.
Step 2:
View the opportunities below to see what vacancies are available through Groundwork.
Step 3:
Follow the application link to the DWP website to apply.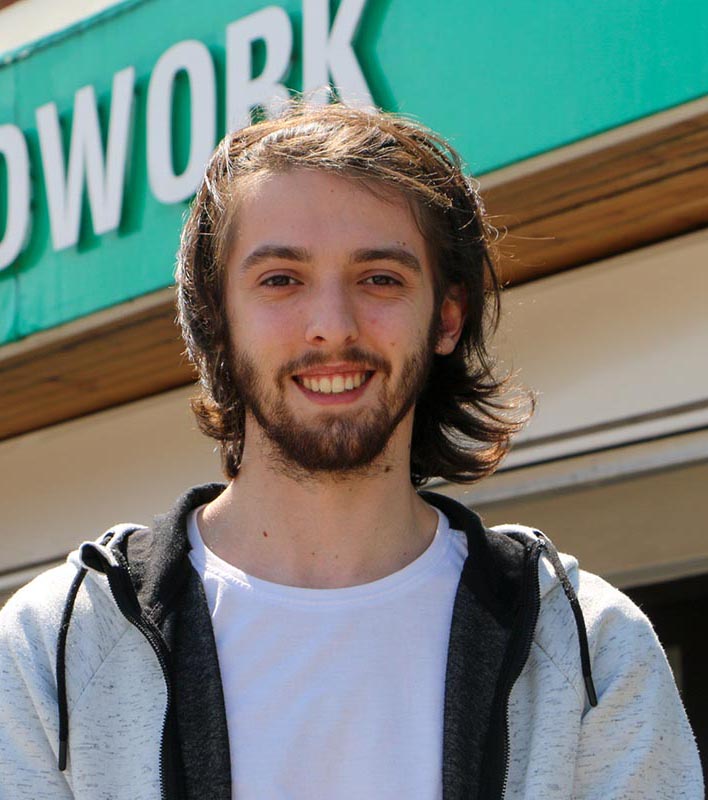 Kickstart stories
Hear from people who have already given their career a boost through Kickstart with Groundwork.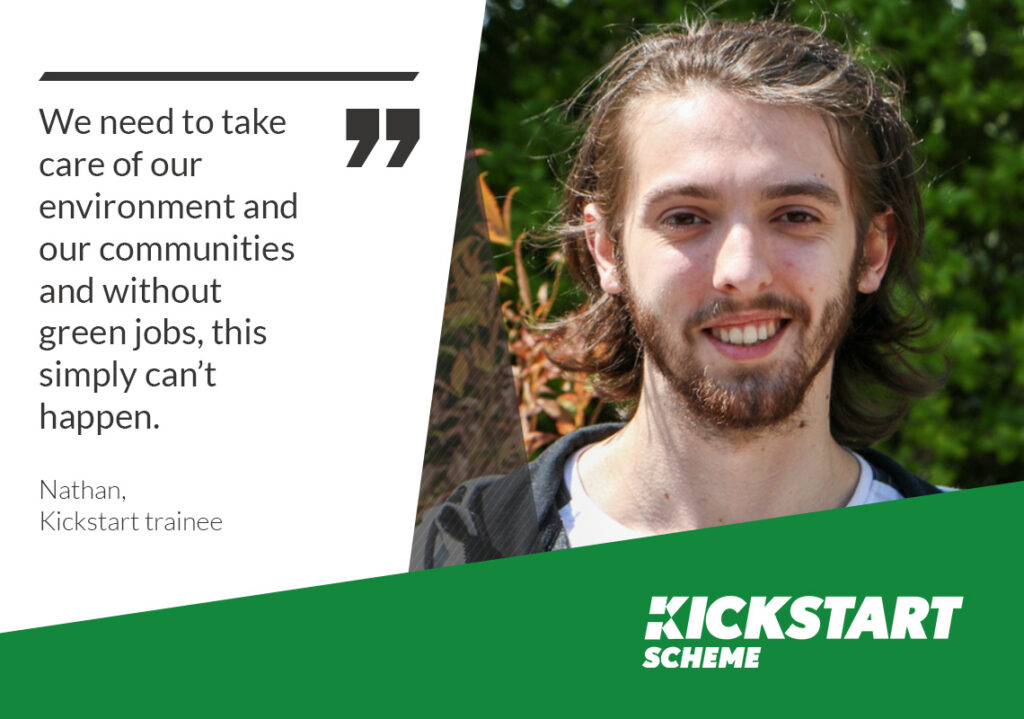 Nathan's story
After spending years in minimum wage jobs stacking shelves and serving sausage rolls, I was depressed and extremely frustrated. I felt as though I was wasting my life and began to give up all hope of starting a career in a sector I truly believed that I belonged in. Then Kickstart came along. Maybe you're struggling with the same issues I was. I strongly urge you to give Kickstart a try and look for a role that is suitable for you. It may well change your life – its already changed mine.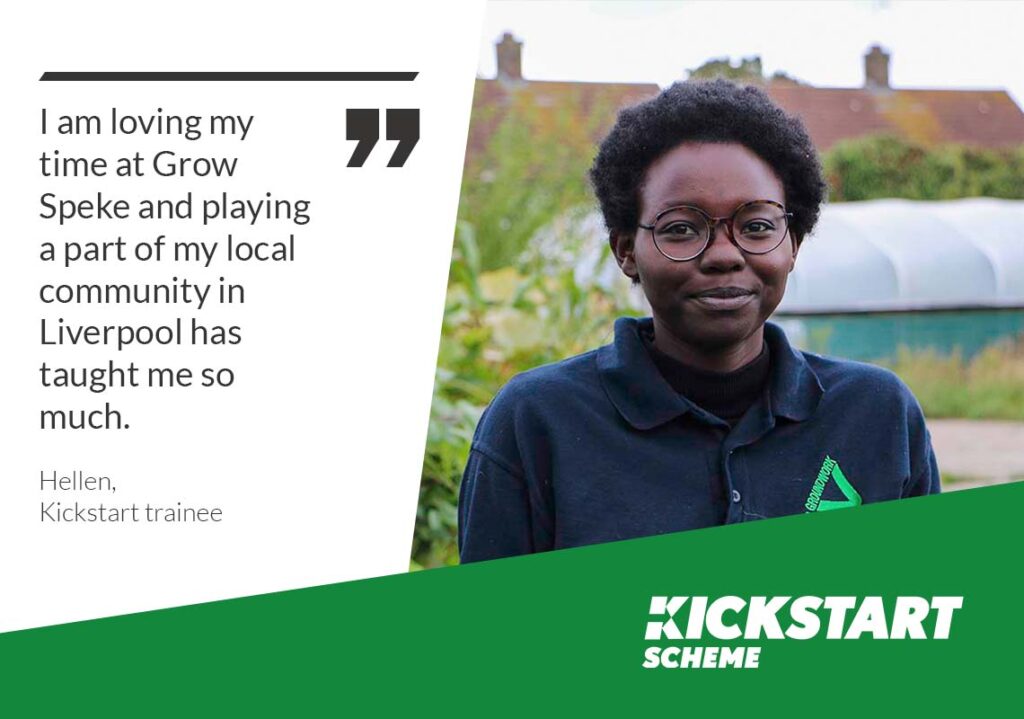 Hellen's story
I was adamant that I wanted to work outside, learn more about growing and gardening and do something that gave back to the local community. Fortunately for me, the role at Grow Speke ticked all of these boxes. The role really spoke out to me, because it was really varied and would provide me with lots of different experiences and the chance to gain new skills.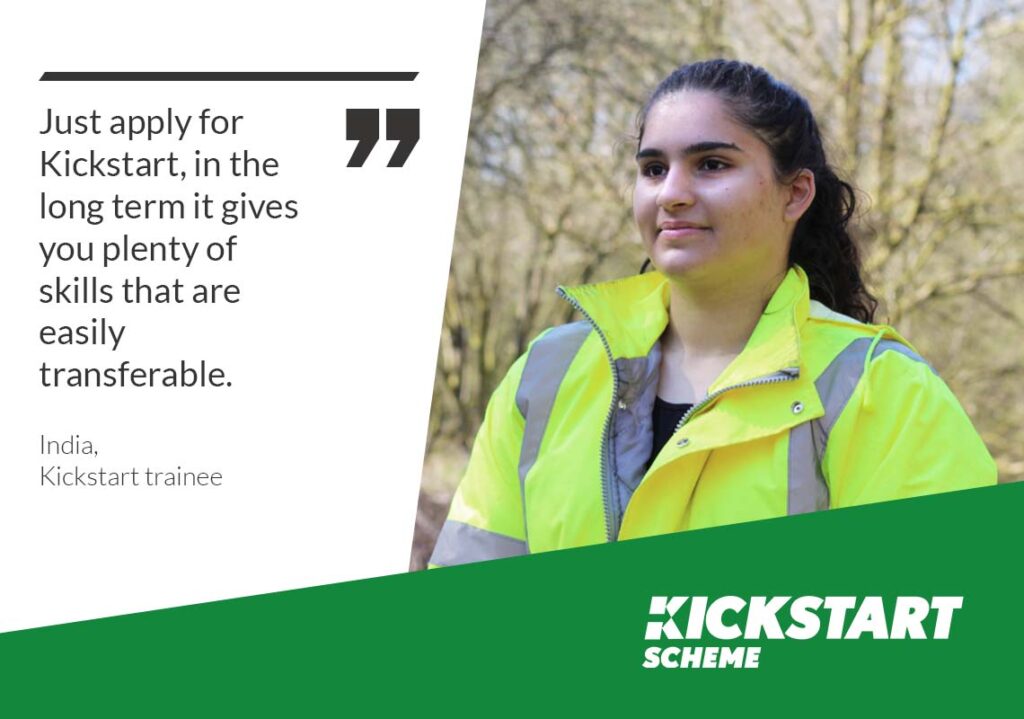 India's story
After finishing sixth form, India found herself unemployed at the peak of the pandemic and she found it extremely difficult to start her career. She is now on the path to a career in ecology and says that her time with Groundwork has helped her with her confidence and understanding the world of work.
---
Current Kickstart opportunities at Groundwork