Latchford Walkway Is A Work Of Art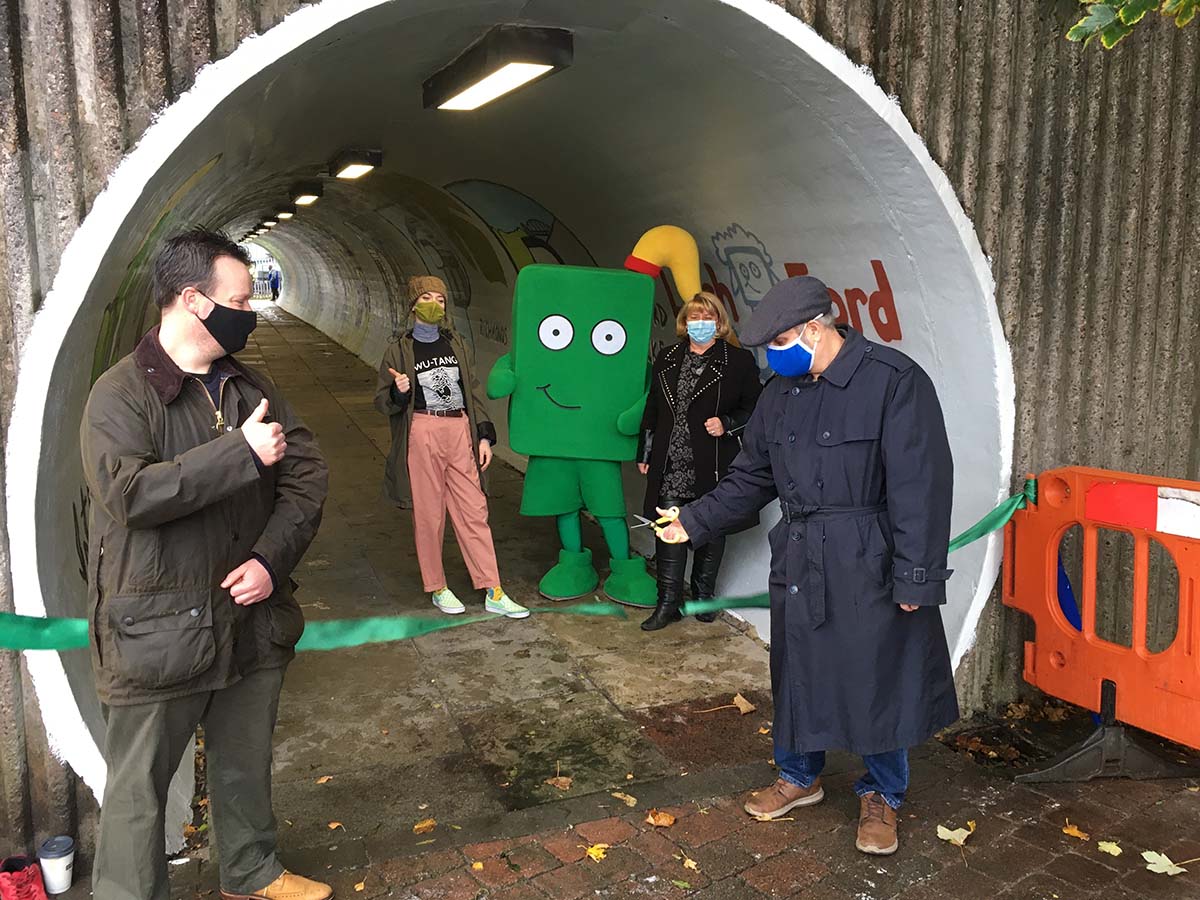 Latch Ford Big Local Partnership recently commissioned a former local resident artist to undertook a piece of work entitled 'Latchford Through the Ages'. It captures all that's great about Latchford through a series of stencils.
The art work has been created in the tunnel passageway as you enter Latchford Village, Knutsford Road and is the second piece of work on the Latchford tunnel passageways. The first was commissioned back in 2015 under the theme of 'Alice in Wonderland'.
The renovation project is part of the Latchford Big Local's community and health plan. It follows tireless efforts from members of the Latchford Big Local, local community residents, schools and in partnership with Warrington Borough Council who provided good sound advice and support throughout.
Chair of the Latchford Big Local Councillor Hans Mundry, said:
I am pleased to welcome this piece of community art work to Latchford. The community members spent a lot of time coming up with the theme Latchford through the ages and the art work does us all proud. People can walk through the tunnel and get a peek into Latchford's past, while looking forward to a new future.