Our Pride Stories
At Groundwork UK we are proud to support the LGBT+ Community. We have funded numerous projects through our grant funding programmes such as Tesco Bags of Help and Comic Relief.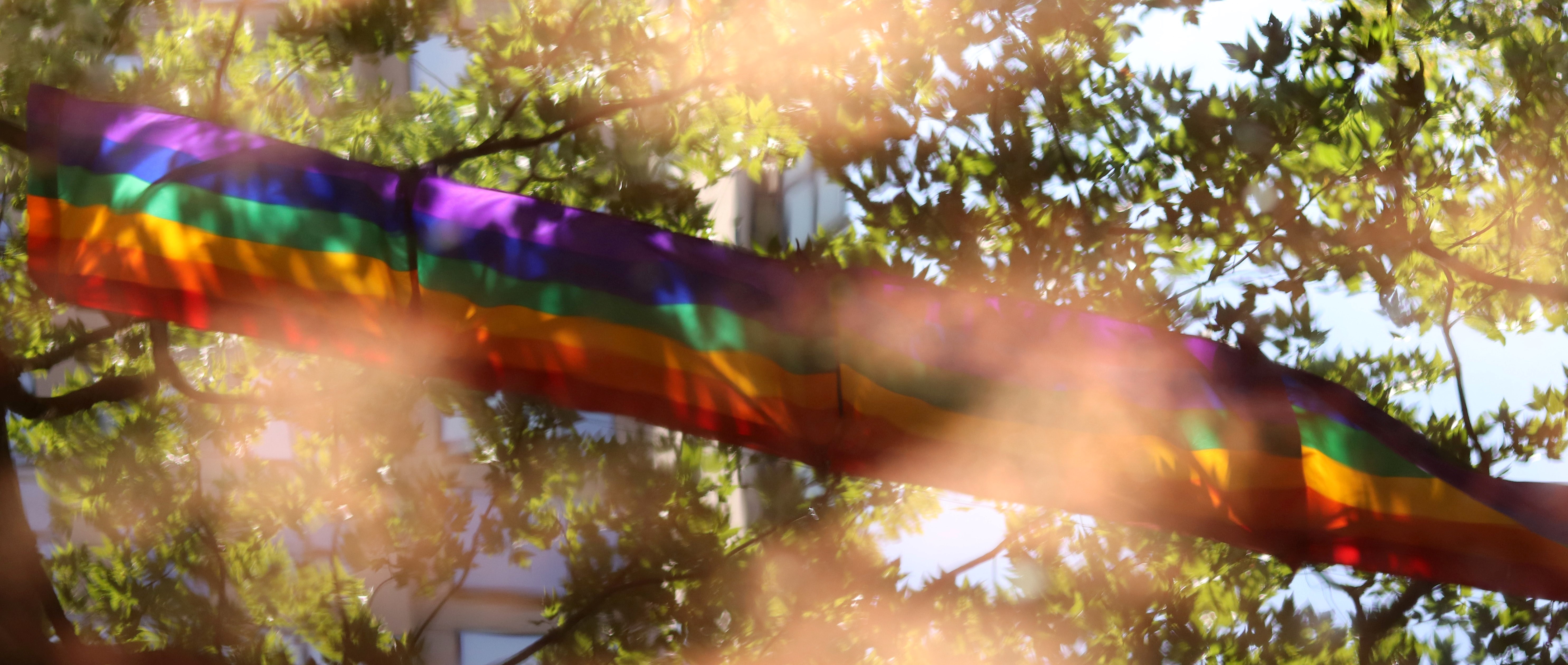 At Groundwork UK we are proud to support the LGBT+ Community. We have funded numerous projects through our grant funding programmes such as Tesco Bags of Help and Comic Relief.
Discover the amazing things community groups have achieved below.
LGBTQ+ youth support service in Somerset, where we say #itsOK2bu
If you're a young person living in Somerset you may find that being lesbian, gay, bisexual, transgender or questioning your sexuality or gender identity can be a exciting as you discover who you are, it can also be challenging or difficult. The 2BU team are here to help you find some answers and support if you feel you want it.
It's also here to help parents, carers and children and the young people's workforce to understand what is going on for LGBTQ+ young people.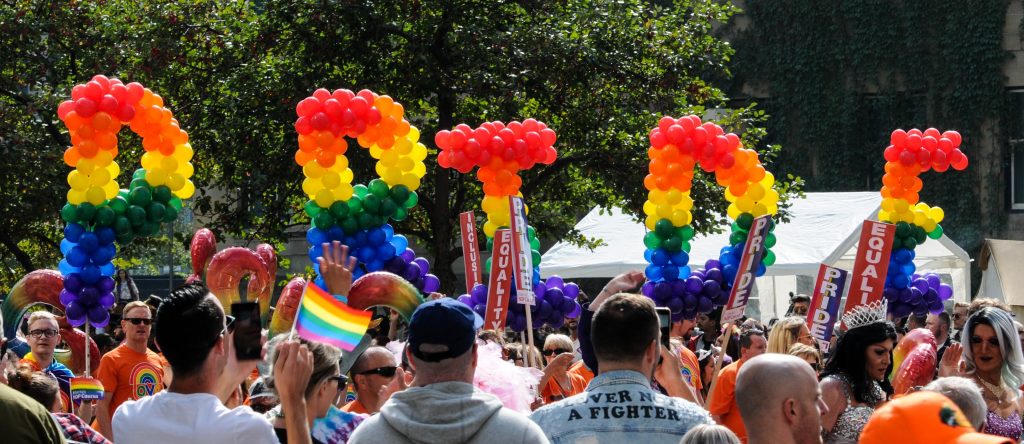 They are a local LGBT charity based in Eastbourne and focus on bringing equality and diversity to the town and surrounding areas.
Switchboard is a charity for LGBTQ people looking for community, support or information. We connect people and support them directly through specially developed Switchboard services or link them to other specialist organisations.
Set up in 1975, Switchboard has been listening to, informing and supporting lesbian, gay, bisexual, transgender and queer people in Brighton & Hove and beyond. Originally a helpline, we have developed additional services and now offer much more.
We organised the first ever Congleton Pride event in July 2019. Divina de Campo gave us a performance to remember, and many other musical acts kept the excitement and atmosphere going all day while the public browsed round the stalls run by local LGBTQ-friendly organisations and businesses. We're now making plans for the next one.
A pop up children's zone at the Chester Pride 2018 festival to encourage families to get involved and support young children to learn about diversity.
Cumbria Pride is a volunteer-led community organisation established in 2009 that seeks to ensure that the LGBT+ community of Cumbria and its supporters are recognised, celebrated and supported through an annual Pride event. Our team came together to bring 'Pride' to Cumbria, to show that this is not just something for big cities but also for rural areas and the small towns! It has always been our aim to keep this event completely free of charge. As a committee we feel this is important for our community so that the positive messages of inclusion can reach as many people as possible.
They held their first Pride March in 2018 where they welcomed all local people to celebrate the LGBTQ+ community.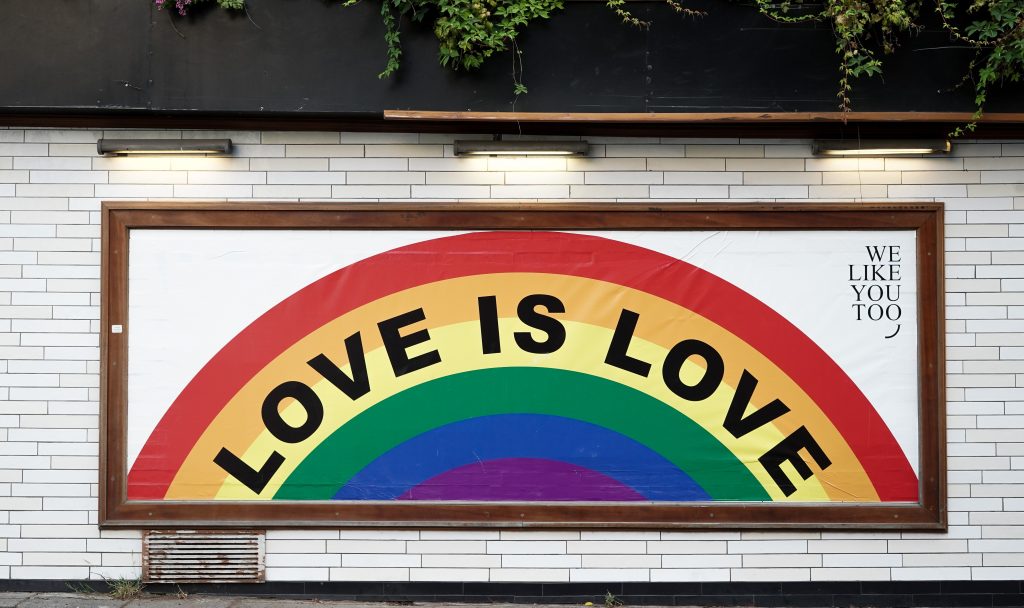 A range of activities, workshops and events celebrating LGBT identities within Welsh culture and arts.
They created a LGBTQI Heritage Trail for Glasgow, marking historically important sites and culminating in a free map available in print and online, developed by LGBTQI people.
Our mission is to support Black, Asian and Minority Ethnic (BAME) people who are LGBT. We will provide funds to make our monthly meetups accessible, particularly to asylum seekers and the unwaged.
Funding was granted to hold their Pride event in June 2019.
LGBT Northeast is a project which provides young people aged 11 to 25 with the vital support they need when they are coming to terms with their sexual orientation or gender identity.
Join us for a parade, festival and evening event as we make a stand in the sand this summer with the Isle of Wight's Pride event.
Development of a courtyard garden space by young LGBT for the benefit of other LGBT people accessing services at the centre.
Providing life-changing support to vulnerable LGBT people and families fleeing domestic abuse, who cannot access mainstream support services and have nowhere else to turn.
Providing support to young people who identify as LGBT+ and who facing issues such isolation, bullying, family breakdown, discrimination and mental ill health.
Help us make Scotland the best place for LGBTI young people to grow up! Support StandOut – providing skills for life and work for LGBTI young people in Glasgow.
Help us to fund a fun, family friendly event in the heart of Hackney/Tower Hamlets that promotes diversity and inclusion in sport and raise money for a local LGBT charity.
Ludlow PRIDE – celebrating our LGBTQ community and diversity awareness within our wider community.
Performing arts project for young LGBT+ people under 19.
Join us this summer for Salford's annual Lesbian, Gay, Bisexual, Trans, Plus (LGBT+) Pride, where we'll be celebrating equality and diversity across Salford.
Join us this summer for Salford's annual Lesbian, Gay, Bisexual, Trans, Plus (LGBT+) Pride, where we'll be celebrating equality and diversity across Salford.
An innovative project to reduce the isolation of lesbian, gay, bisexual and transgender people through training and mentoring to ensure LGBT voices are heard in our communities.
Film and creative media project for youth aged 13-19 years. The project will provide training in production of docu-drama exploring gender and identity through prism of LGBT+.
Pride – more than just one day! Help keep Pride free so we can continue to promote equality and inclusion within Portsmouth.
Celebrating the county's LGBTQ+ community, educating everyone on the importance of diversity and connecting the LGBTQ+ community together alongside its allies.
Healthy, green, growing spaces help people to thrive. Our Rainbow Gardening project would like to expand so that more young lesbian, gay, bisexual and trans young people benefit.
Celebrating 30 years of supporting the lesbian, gay, bisexual and trans communities of Manchester through workshops, heritage walks and birthday celebration event.
Improving facilities, offering opportunity for independent play, developing confidence and allowing our younger parishioners to feel pride in their achievements.
The intergenerational LGBTQI+ led community gardening initiative providing support and a welcoming space to grow edible plants, make friends, share skills, and improve wellbeing.
Rotherham Pride is an annual community event which is free and family friendly to celebrate the LGBT+ community with our family, friends, allies and the wider community.
Stockport Marketplace will be covered in rainbow flags for a day of entertainment and information, celebrating inclusion and the local lesbian, gay, bisexual and trans community.
Stoke-on-Trent is registered charity promoting LGBT+ awareness in North Staffordshire, promoting equality and diversity through education and community support.
An event to promote equality and diversity within the community.
Our project will provide free relationship counselling and HIV and STI testing to local LGBTQ people, improving sexual health and wellbeing while also empowering the community.
LGBT+ Youth Social Action Club in Gainsborough for young people in West Lindsey.
To put Thurrock on the map as a place where LGBT+ people feel safe and accepted as part of the community and make the local LGBT scene a vibrant welcoming one.
Warwickshire Pride is a community festival in Leamington Spa's historic Pump Room Gardens that celebrates diversity, inclusion and social cohesion.
Worksop Pride is a free entry event for the whole family. A celebration of diversity and equality for all the community.