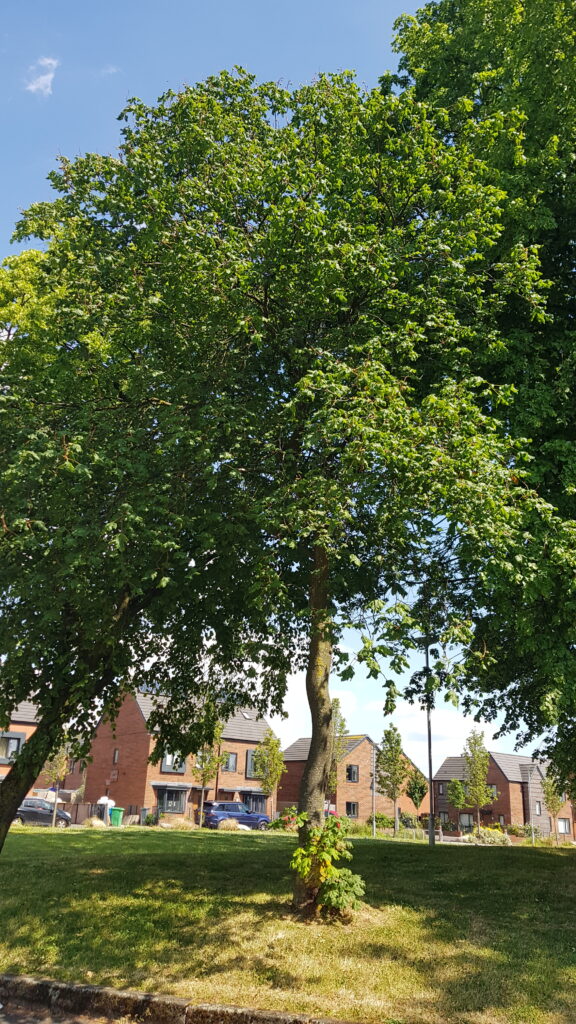 The Red Horse Chestnut is a decorative hybrid between horse chestnut and the red buck-eye from North America.  It was introduced to Britain in the early 1800's.
The leaves are darker and often smaller than the horse chestnut.  The flowers are pink or dull red.
The fruit is in a capsule like the horse chestnut but the husk has fewer spines and looks smoother. The nuts are of interest to squirrels and other mammals but are poisonous to humans.