Save our Wild Isles Community Fund
The Save our Wild Isles Community Fund was funded by Aviva, in partnership with WWF and the RSPB, and gave £1 million to support community groups across the UK to protect and restore nature in their local area.
The Fund promoted the power we all have to make a real difference and help bring nature back to life. From creating community gardens and replanting wildflower meadows, to protecting local wildlife and promoting community connection to nature – together we can help communities around the UK bring nature back to life and make our isles wilder.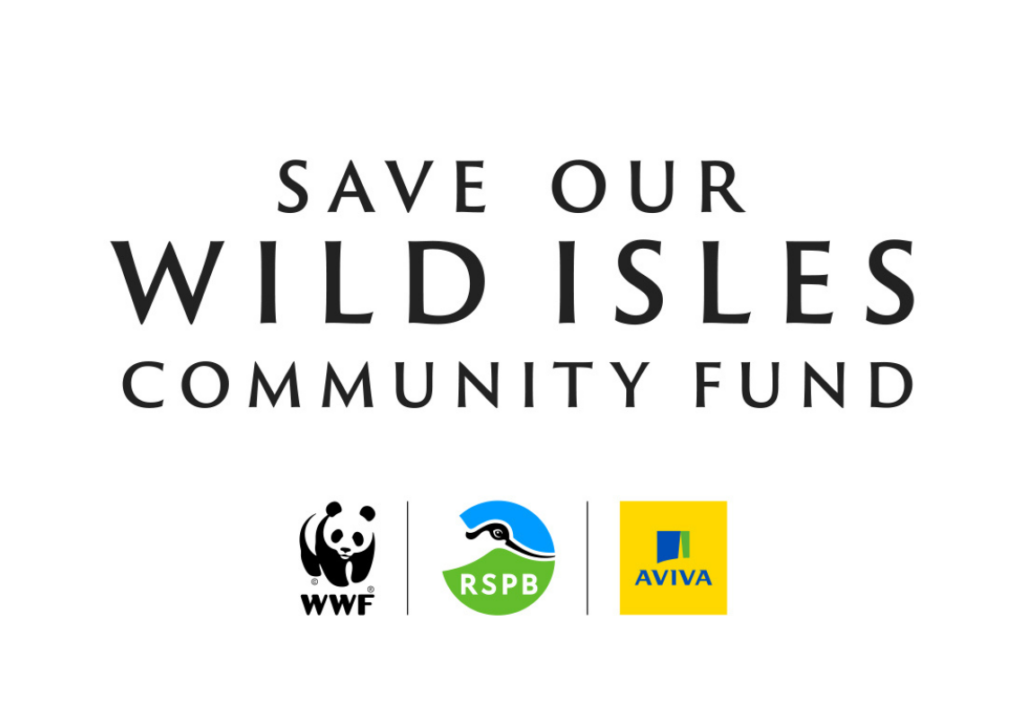 What types of projects did the Save our Wild Isles Community Fund support?
The Save our Wild Isles Community Funds supported projects that support nature restoration, nature connectedness and pro-environmental behaviours and community cohesion and connection.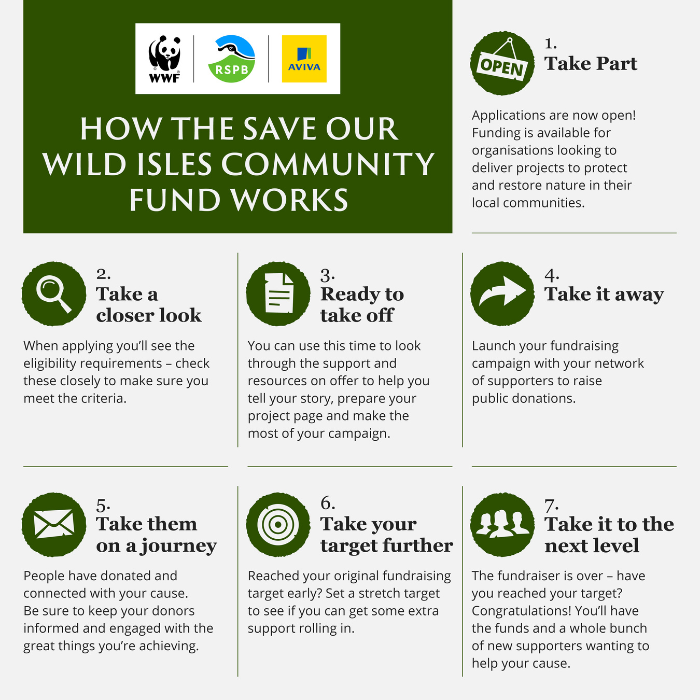 How did it work?
Projects that were accepted to the Save Our Wild Isles Community Fund will receive 2:1 match funding from Aviva.
The matching applied to each individual donation up to £250 and with a total match available of £15,000 per community project. Projects accepted received a one-off £500 pledge when they went live on the website and started their fundraising campaign.
Who could apply?
Constituted community groups, including faith groups
Organisations registered with HMRC, Companies House, or Charity Commission
Community Interest Companies
PTAs, school clubs, youth groups
Registered charities and social enterprises
Groups had to either be based in, or work within areas that have an IMD rating 1-5. This was to ensure that the funding benefited those that need it the most.

Projects that didn't meet this criterion could still apply to the general Aviva Community Fund but only received the 2:1 match funding.
Need support?
The Save our Wild Isles Community Fund has teamed up with Groundwork to help applicants in England, Wales and Northern Ireland throughout the lifetime of their project. Whether you're looking for support with your application, peer-to-peer training, or the opportunity to meet likeminded people in your area – join a support network near you!
Useful links